8 Leading kitchen designs you should know about
Renovating your home comes with a host of exciting factors to consider, especially when it comes to redesigning the kitchen. When thinking about the end goal, what would you like your kitchen to do for you? It can be equipped to seamlessly transition from a space where you can easily go on a cooking adventure, to a shared space to socialise with family and back to a private space to enjoy a midnight snack in the dark. There are many ideas to evaluate before you find what works best for you. 
Whether you desire a modern, simple or timeless kitchen, being aware of what's trending right now can help lead you in the right direction. Here's a list of 8 factors to consider when remodelling your kitchen in 2022.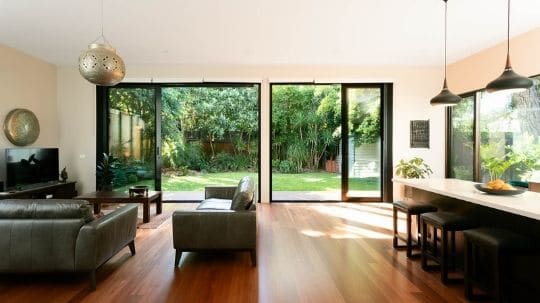 The calming kitchen
The need for calming spaces in our homes has increased more than ever before since the start of the pandemic. With many of us working from our home, our personal space has an important role to play in helping us feel at ease. The kitchen is an ideal space to tailor into a tranquil, stress-free zone.
The idea of calming spaces and reconnecting with nature are almost synonymous. Opting for green hues is a significant start to help bring about an organic and natural ambiance. Muted blues and greens, warm woodgrain, as well as soothing, pale pinks promote a sense of positivity and calms the mind. Speak to your custom home builders about incorporating these colours into either your cabinets, panels, tiles or doors. A gentle mix of soft and natural colours can be used to create a relaxed atmosphere in your kitchen.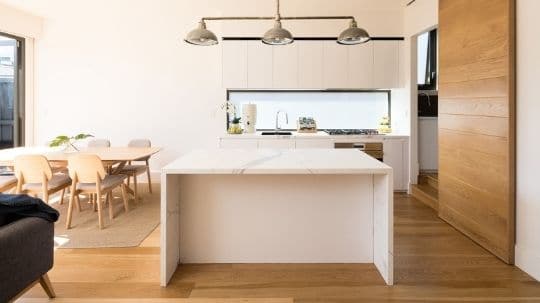 The natural charm
Following closely from a calming space, yet completely distinguishable on its own, is the kitchen with a natural charm. Possessing an elegant, luxurious feel, are countertops and surfaces that are similar in appearance to natural materials. These include stone, timber, marble, concrete and terrazzo. These trusted options are heat resistant, come in a variety of shades and add a dash of opulence to your colour palette. The one aesthetic feature that arguably stands out the most is that they are timeless – in a decade or two from now, your kitchen will still have its original charm and natural beauty intact. Exploring the world of tiles also offers plenty of freedom to achieve an immersive natural theme. From wood and stone to textured tiles, each option has an exclusive trait that adds soul and solace to your space.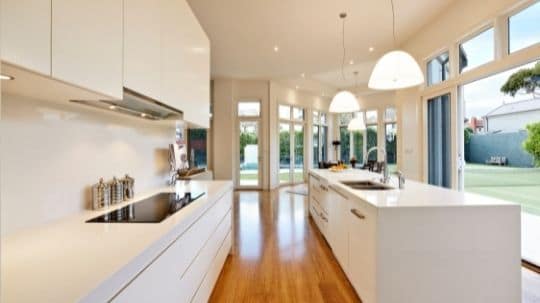 Old school glamour
Out with the old, in with the new? Not this time. Nostalgic decor elements such as warm metallics and touches of gold in cabinet hardware remain prevalent and stand the test of time. They cautiously forge a sense of refinement and sophistication that instantly makes you feel at home. Add a graceful touch of brushed gold handles for an understated yet classic finish. Alternatively, for a distinctive look, go bold with rose pink cabinetry. Bold colours pair beautifully with stone, marble and shades of grey when drawing out the essence of traditional elements in a modern setting.
Read more: Bathroom trends 2022 in Australia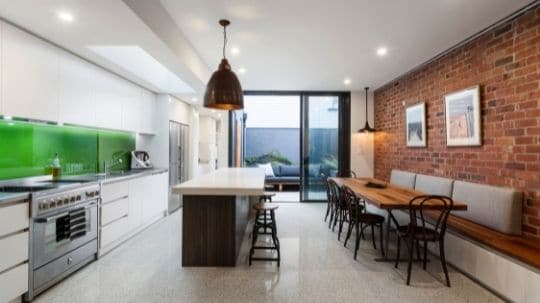 Simplicity and organisation
Those with a love for orderliness will be delighted to know that being neat is still in fashion. An uncluttered and organised space effortlessly puts your mind at ease. By making a designated place for each utensil and appliance, you instantly free up your countertops and shelves. This clean space makes your kitchen appear more spacious, neat and harmonious. A quick and easy starting point is to look into storage solutions that are simple yet functional. Kitchen drawer organisers are a firm favourite that require little effort to maintain order. Play your part in sustainable recycling with pull out bins that allow you to separate your waste while keeping unpleasant odours at bay.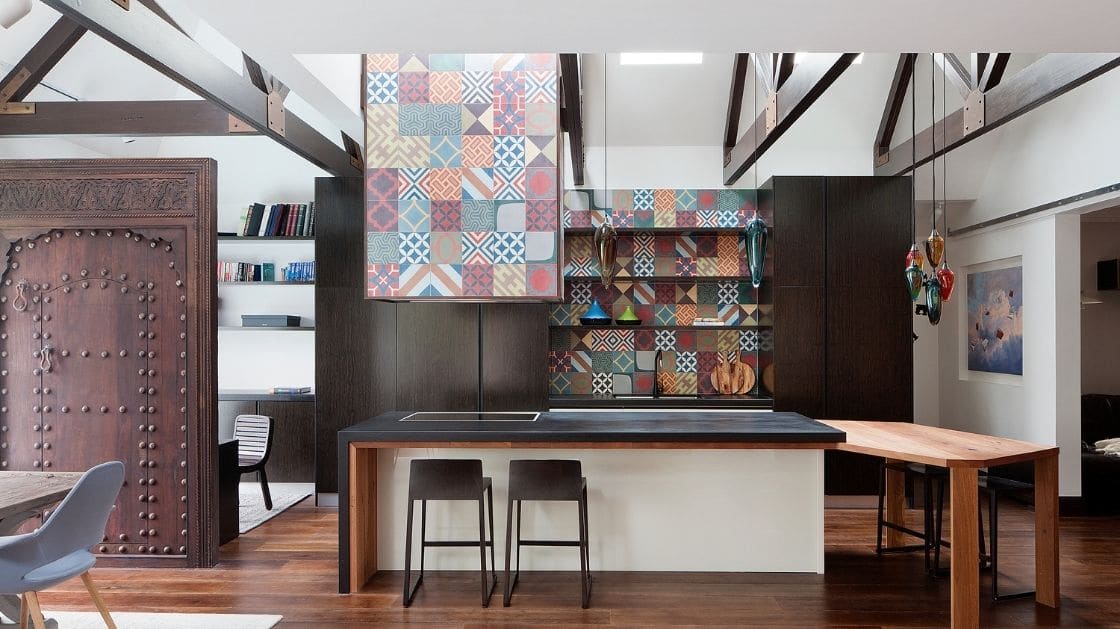 Request a call back to discuss your next project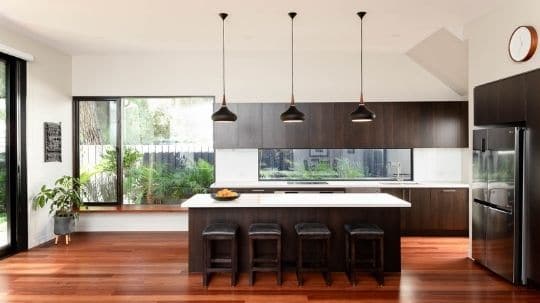 Top kitchen colour trends
Quite a number of colours and shades have been mentioned thus far, but which ones are the most popular for 2022? Here's a list of the ultimate top 5 colour trends for the latest kitchen:
Jewel Tones: Tones derived from gemstones, such as sapphire blue and emerald green, make for a luxurious and dramatic statement.
Buttercream: In contrast to dramatic, buttercream is a warm, neutral tone that accentuates natural light and promotes the feeling of cosiness.
Gold: Splashes of gold through the use of gold-coloured tapware, handles and even mirrors and homeware instantly add that extra touch of opulence.
Orange: If modern and contemporary is your goal, then explore pastel shades of orange accessories or appliances (or both!).
Brown: Arguably one of the most versatile colours that is here to stay, brown works well in a variety of shades and undertones to bring forth a natural, comfortable ambiance.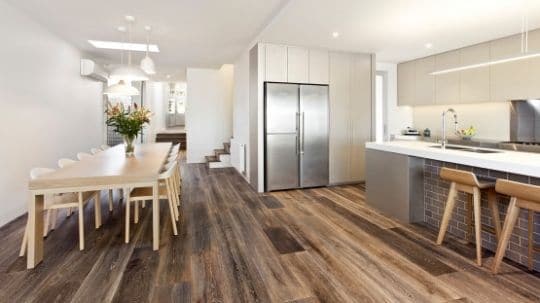 Colour tones: light and dark timber
Wood interiors are a clear winner when it comes to decor that reconnects you to mother nature. Its raw authenticity draws you back to earth and grounds you, bringing you unrivaled peace of mind. Both light and dark tones of timber make an ideal aesthetic for an earthy and laid back environment. Because natural, sunbaked tones are so versatile, they can complement a wide range of neutral colours. This opens up the door to endless possibilities in creating a unique colour palette for your kitchen interior.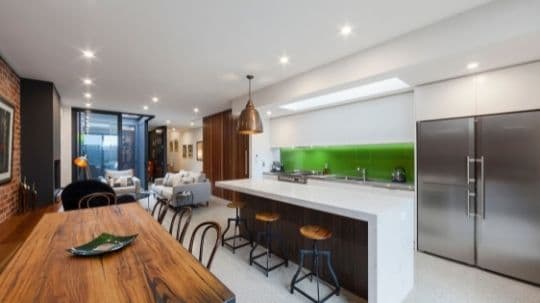 Choosing your colour palette
Which kitchen cupboard colours work best? Should you go for bright or pastel? Choosing the right colours for your kitchen can take much more time than you anticipate. This is for good measure too – this is key to setting the right tone and mood to complement the overall aesthetic of your home.
With such a wide spectrum of colours to think about, it is next to impossible not to find a relevant colour combination that suits your taste. Dare to put your eye for design to the test and create your own one-of-a-kind colour palette for your home.
Read more: Custom home pros and cons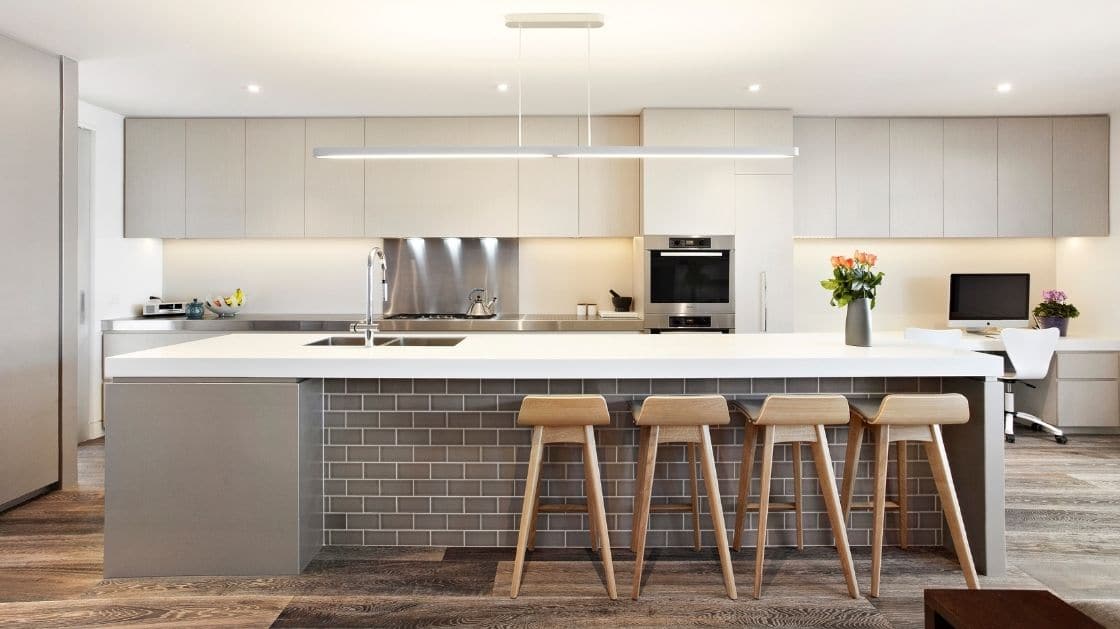 Request a call back to discuss your next project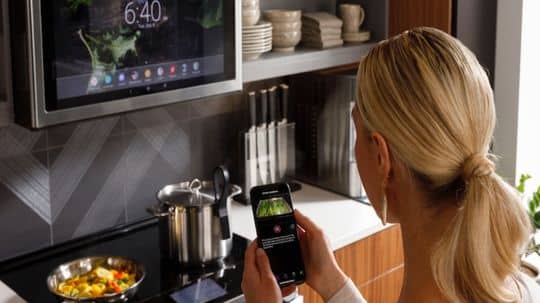 The smart kitchen
An emerging favourite to incorporate with your custom home renovation and extension project is personalising your space to be as technologically advanced as it can be. Smart kitchen appliances are non-negotiable as we head into the future with artificial intelligence (AI) in tow. As we speak, our classic benches are being redesigned to integrate induction elements, eliminating the need for a visible cooktop – you're left with a seamless bench that does more than what meets the eye.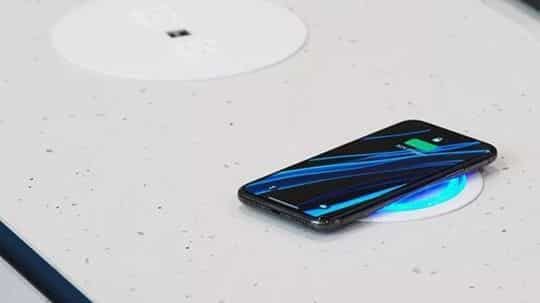 Interactive benchtops
The shift towards smart appliances also includes an interactive benchtop, with charging docks for your handheld devices such as a phone and tablet, screens for easy viewing of recipes and kitchen scales. The cherry on the top is that these interactive benchtops will be able to send an alert when bacteria is present that cannot be detected with the naked eye! This introduces a whole new level of maintaining the highest standard of hygiene in the kitchen.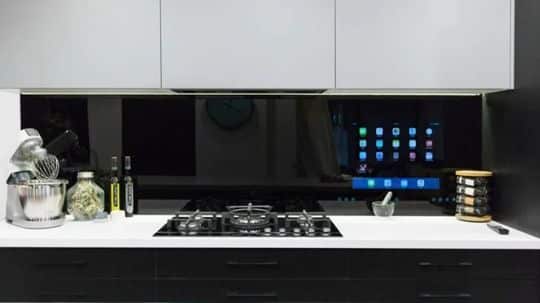 Interactive splashbacks
The interactive surfaces will also be integrated with our much-loved splashbacks. The current aim is to make it a hub housing services and information that enhances your cooking experience. Expect to pull up your family favourite recipes and even set up a monitoring feature, powered by AI, to track your cooking processes. The tracking feature is especially useful in preventing those unfortunate disasters in the kitchen.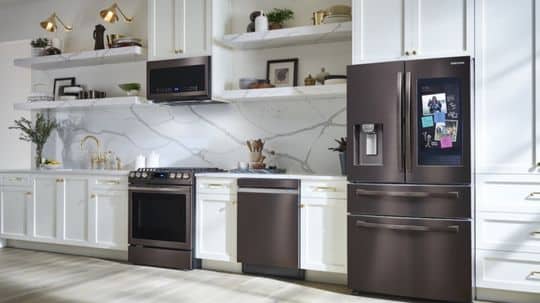 Futuristic kitchen appliances. Image source: The Ambient
Futuristic kitchen appliances
As appliances are advancing in technology, and becoming increasingly smart, we have a lot to look forward to in the future. Think streamline. Think convenience. Think of an amalgamation of the two: combining a host of smaller appliances into one superior appliance that does everything. Your fridge will do more than simply keep your food items cool and longer-lasting. Its intelligence will enable it to monitor bacteria levels and store items at different temperatures for maximum freshness and enjoyment. This efficient option will also help reduce wastage and enable you to make the most of your fruits, vegetables and other food products.
Tailor-make your kitchen with Spacemaker
Renovations are a thrilling experience and present the perfect opportunity to make your home a true reflection of your taste, vision and values. The flip side of the coin is that renovating can be quite a stressful experience too. For this reason it is crucial to choose an expert in the field. Spacemaker Home Extensions can assist you. We are a multi award-winning boutique building company with over 50 years of industry experience. Our qualified team can advise you on the way forward when renovating and redesigning each room in your home, including the kitchen. Contact us on 03 8873 7800 today to speak to a representative.