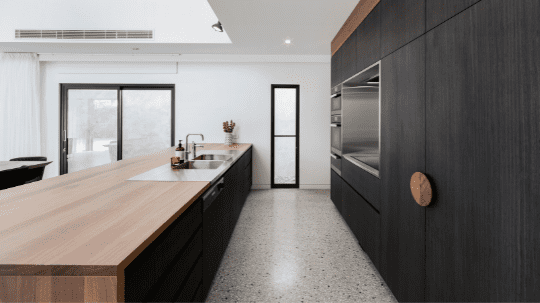 What is a custom built home?
A custom built home is a house designed specifically for you. The design and layout of the home do not come from pre-existing plans; the house is built from the ground up, to your specifications. From the architecture of the home to the finer fixtures and fittings – you are in control.
There are many pros and cons to a custom built home and factors to consider to ensure this is the right type of home for you and your family.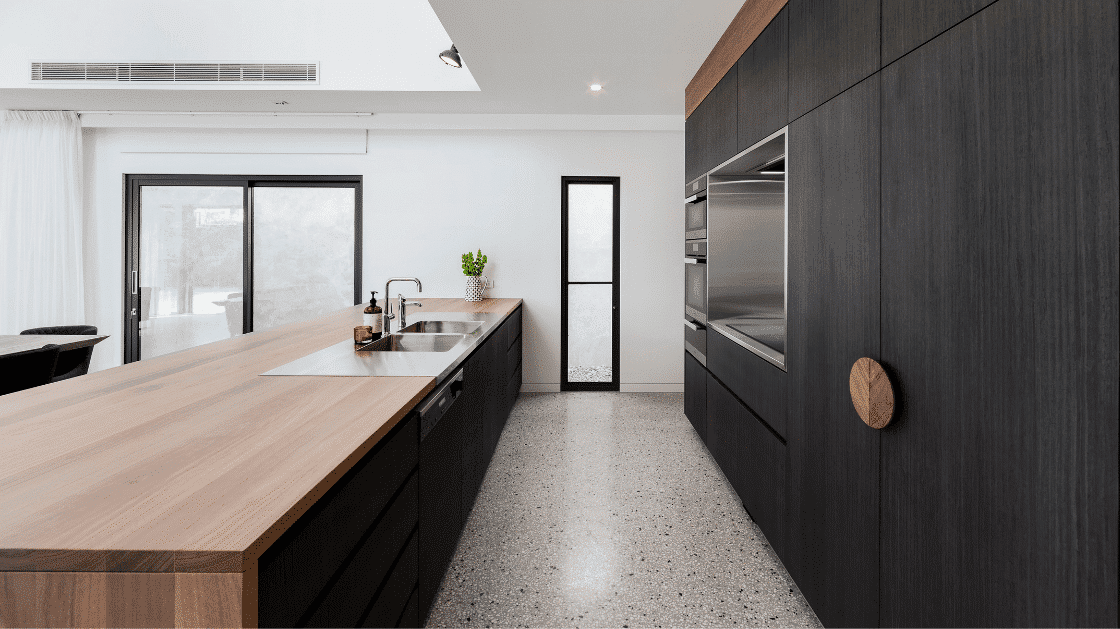 Request a call back to discuss your next project
Pros to a custom built home
Choosing to build your own house means you have input into how every inch of the house is designed within the scope of council regulations. This is a great advantage compared to a "spec" home where you are generally only able to request small modifications to a builder's predetermined common design. A custom built home gives you the opportunity to add your creative stamp and personal flair to the overall design.
You will also have the freedom to design your home's exterior facade, whether you dream of a chic contemporary look or prefer a home with more rustic charm. You could even reflect your culture within the design, adding features that nod to your heritage, be it Australian, European or beyond.
Tailoring the home's interior with custom appliances, uniquely crafted cabinetry and distinguishing features enables you to achieve the kind of result that can only be accomplished through a custom build.
A custom home is designed with your needs in mind to ensure that it functions optimally for you and your family. Custom home builders and designers should work with you to carefully consider how you use the space around your home. For example, incorporating elevated storage will maximise floor space, while cleverly positioned rooms will allow you to achieve your preferred amount of natural light throughout the home. The flow of the house will be personalised so that it is an effortless place for you to live.
Materials for production built homes are purchased in bulk, whereas materials for custom homes are purchased individually for your home only. The end result is a truly exclusive home. The custom home builders at Spacemaker Home Extensions use only the highest quality resources. This gives our clients peace of mind knowing that their impressive new homes will stand the test of time.
It's no secret that the perfect home in the ideal location hardly ever exists. If a house does come up for sale in your desired area, often the house is not the right size, layout, style or within budget.
When you choose a vacant lot in an area that works for you and your family, you have the freedom to design a custom built home that suits your lifestyle and your personal tastes. In many cases, there is an older home on the lot that can be demolished to make way for a new build. A sloped lot would enable you to build a home to showcase incredible views. Alternatively, if you are not a keen gardener, you may choose a smaller lot with little to no garden maintenance.
When you find land in a setting you love, you can then build the home of your dreams.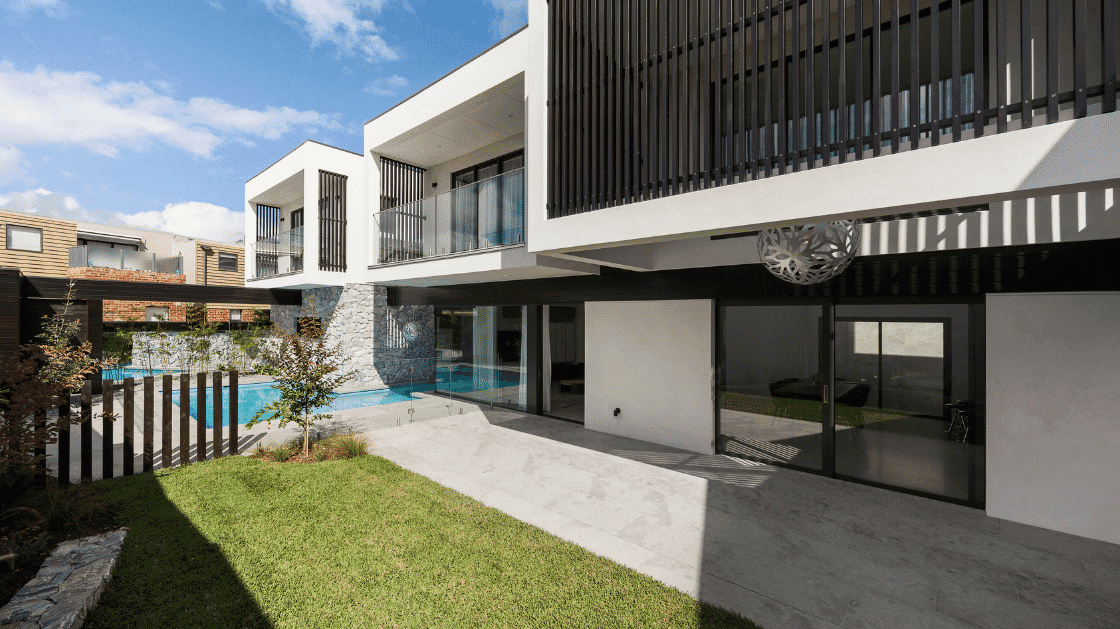 What are the cons to a custom built home?
Building a custom home generally requires more time than building a house off the plan or moving into an existing home. Decisions are needed for all planning, design and construction phases to guarantee the home meets your unique requirements and council regulations.
In many cases, waiting for your ideal home to come onto the housing market could take months or even years, if ever. The process of building a custom built home can often take longer, but it will be time and effort well spent.
Like most people, you are probably wondering, how much is a custom built home? The answer depends on the size of the house, the design and the materials used. Generally speaking, the cost of a custom built home is higher than your average build as the home is tailor-made to suit you and your specific needs.
The materials are all ordered individually and specifically for your home rather than purchased in bulk. Although the initial investment is usually higher, the end product is one of superior quality. If you compare a custom built home to a designer piece of clothing, the designer piece will always feel, look and fit much better than an item chosen off the rack; the same goes for a custom built home. The quality and fit are reflected in the investment you make.
What's more, the shorter-term saving of moving into an existing house needs to be compared with the long term costs of possible renovations, extensions and maintenance required if you move into a home that will not meet your family's needs longer-term.
Mature trees and shrubs, usually large in size, are often removed to make space for a new house. However, if a mature landscape is important to you, consider discussing with your builder the feasibility of preserving as much of the existing landscaping as possible by incorporating them into the house's overall design. Alternatively, a cleared lot means you can have total freedom in the types of trees or plants you want and you can decide how they are planted to perfectly compliment your new home.
Depending on where you would like to live, it may be challenging to find undeveloped lots in popular suburbs close to community facilities, shops, good schools etc. You may need to search further away from your ideal location to find the land you need. However, this could come with its advantages – often, land on the outskirts of highly sought after suburbs is larger and cheaper. It often also increases in value significantly over time.
You will need to consult with custom home architects to design your house. You will require their professional input to ensure the layout and overall design of the home is to the correct specifications. In addition, you will need to find a contractor who builds custom homes.
Fortunately, finding a custom home builder is easy with Spacemaker Home Extensions. We are experienced custom home design and construct builders, meaning you don't have to spend extra money on an architect. Our experienced team will handle the entire process from concept to completion.
Request a call back to discuss your next project
Getting your house appraised to secure a bank loan and alternatives
What is a house appraisal?
When building a house, you may need a loan from a bank to finance the construction. For a bank to approve the loan, they need to be satisfied that the amount you are requesting is supported by the value of the home you intend to build.
The role of an appraiser is to determine the fair market value of your proposed home. The appraiser will look at the design, floor plan and the specifications of your intended home to compare this with recent sales of similar properties in the local area.
Read more: Kitchen trends for 2022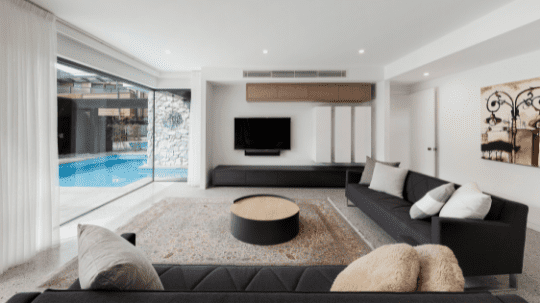 Alternatives to new custom built homes
The main alternative to custom built homes are production homes, often referred to as a "spec" home or a house purchased 'off plan'. The building firm usually owns the home's land, and floor plans are stock plans used repeatedly for countless homes. The house is already going to be built; you would simply be modifying the home slightly to adapt it to your taste.
The advantage of an 'off plan' home is that the build time is generally shorter and the overall cost is less. This is because builders can buy materials in bulk to use in numerous builds. However, one of the main disadvantages to a production home is that you have much less input regarding the overall design, construction and appearance of the property. A custom built home allows greater adaptation and flexibility when it comes to creating a home that is uniquely yours.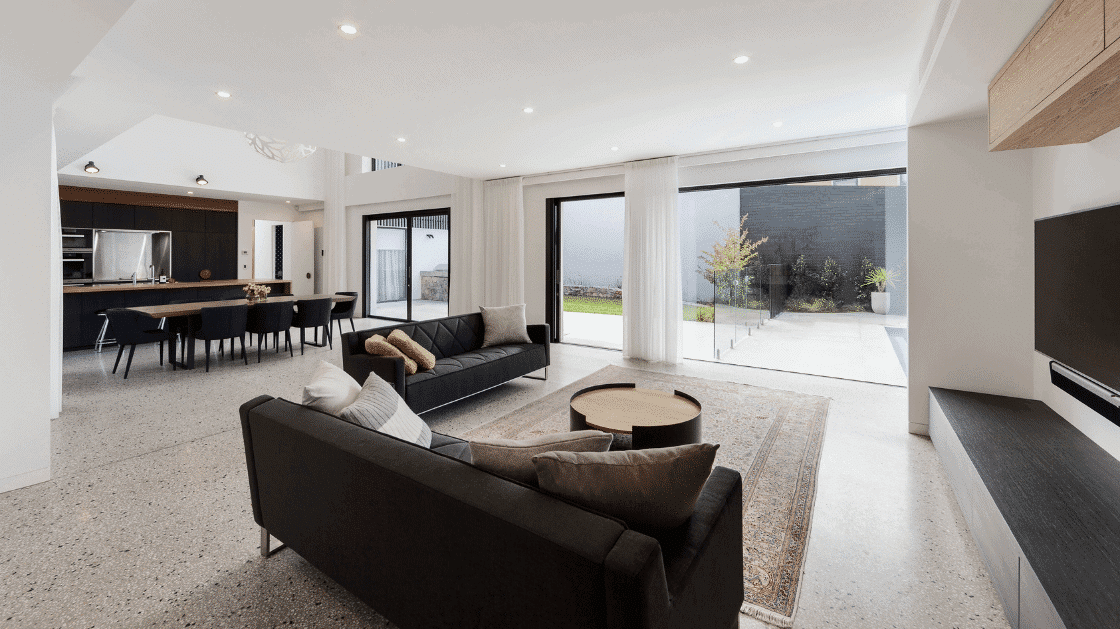 Spacemaker are the experts in custom built homes
For over 50 years, the team at Spacemaker Home Extensions has been delivering high-quality, award-winning homes in Melbourne. We are the experts in custom built new homes, renovations and extensions.
With your vision and our expertise, we can help you to build your dream home. Our team will manage the entire home building process, from concept to completion so you can relax and enjoy the process, knowing that your home is in the best hands.
If you would like more information about building a custom home, contact us today for a complimentary consultation. We would love to hear from you.