Work with us for stress-free extensions and renovations
As one of Melbourne's best specialist extension and renovation builders, our difference is clear; 70% of our business comes through referrals from previous customers. Our customers tell us that we offer a quality design and construct process that's professional, smooth and stress-free.
Benefits of Spacemaker's design and construct process
Receive interesting creative, achievable design solutions that are practical, cost-efficient to build and optimise the value of your home, even for complex scenarios.
From start to finish you have one company managing the project, greatly reducing the risk of important information, technical and construction details being missed, overlooked or misinterpreted, thus avoiding potential cost blow-outs during building.
Eliminate the cost of expensive external third-party design, drafting and project management fees that may result in an unaffordable final project cost.
Confidently arrange your finance knowing your project will remain within your budget.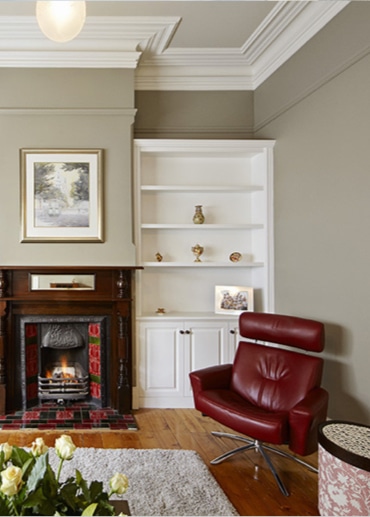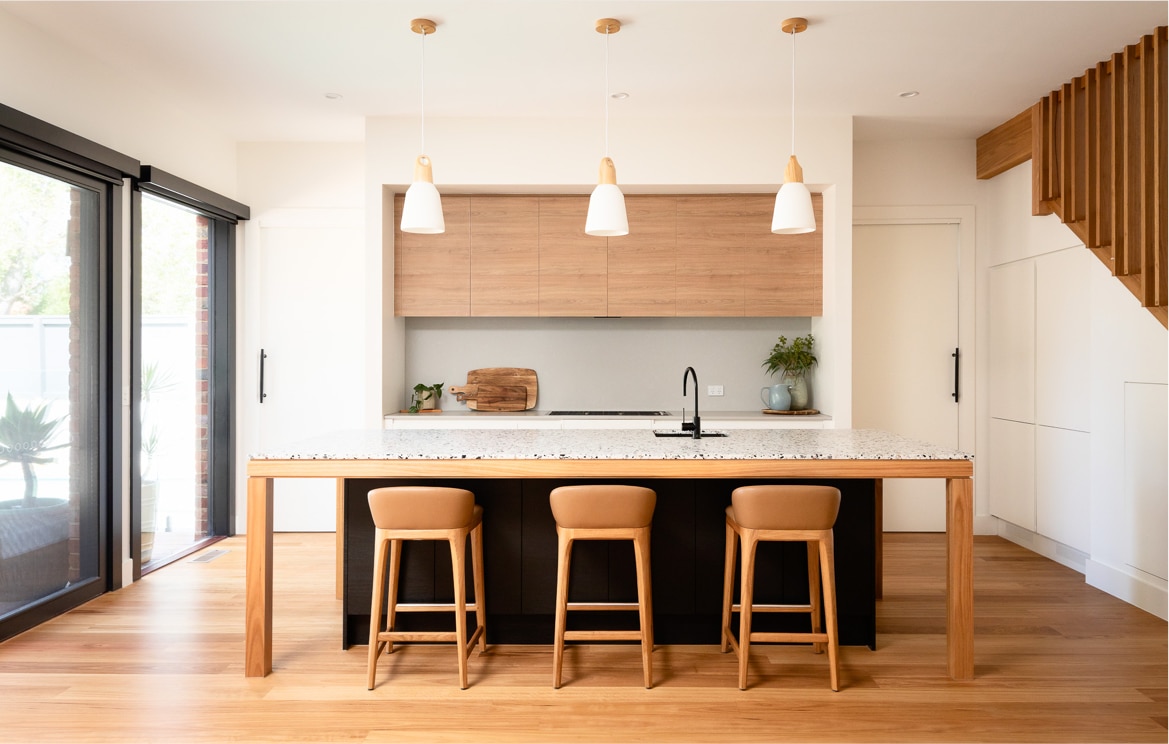 We provide real design solutions
Work closely with our experienced designers, who really listen to understand what you want to achieve.
Spacemaker designs achieve a balance between flair and imagination and practical building solutions, ensuring we keep within your budget.
We develop design solutions over multiple consultations to ensure total satisfaction with the final design before construction begins.
We offer low–stress construction
You'll receive ongoing and comprehensive project management with friendly professionals who support you through the entire build, our experienced specialist tradespeople not only achieve high-quality results. You'll also enjoy having them around your home! At Spacemaker, we pride ourselves on the quality of our work and our friendliness and professionalism.
We achieve genuine fixed prices
Thorough documentation (including detailed plans and specifications), prepared after comprehensive client consultation to establish exactly what you need.
Thorough site investigations with our experienced construction team before completing your final documentation ensures accuracy with your fixed price.
Our Simple 6 Step Process
We visit you in your home to discuss your needs and vision. This will help us come up with creative ideas on how we can help with renovations, home extensions or an entirely new build. We'll let you know the estimated budget and explain the construction process and inclusions.
Upon mutual agreement of a modest design fee and with the information gathered from our initial visit, we return to measure your home and produce a concept plan with 3D drawings. We estimate a project budget and provide a brief specification describing the works involved.
Project Planning
& Detailing
When you are happy with the design and wish to proceed, you'll be asked to pay a quotation fee. The next stage involves a site visit with our engineer and estimator. We will then fine-tune your plan, produce a detailed specification and confirm the final fixed price for the project.
Finalise Budget
& Timelines
From simple renovations and home extensions to new builds, one of the most challenging things can be keeping a project on time and within budget. As a result of our highly experienced team, thorough site investigations and ensuring you are always involved in the process, we avoid cost blow-outs and ensure our project runs smoothly.
We handle the building permit application, town planning permit if required, council applications and any other regulatory requirements that arise.
On site, we offer a low-stress process through our experienced project managers, complemented by skilled tradespeople. Our clients frequently praise our courteous and considerate team. We're highly regarded for quality and our peers consistently award us for excellence as a quality home improvement builder.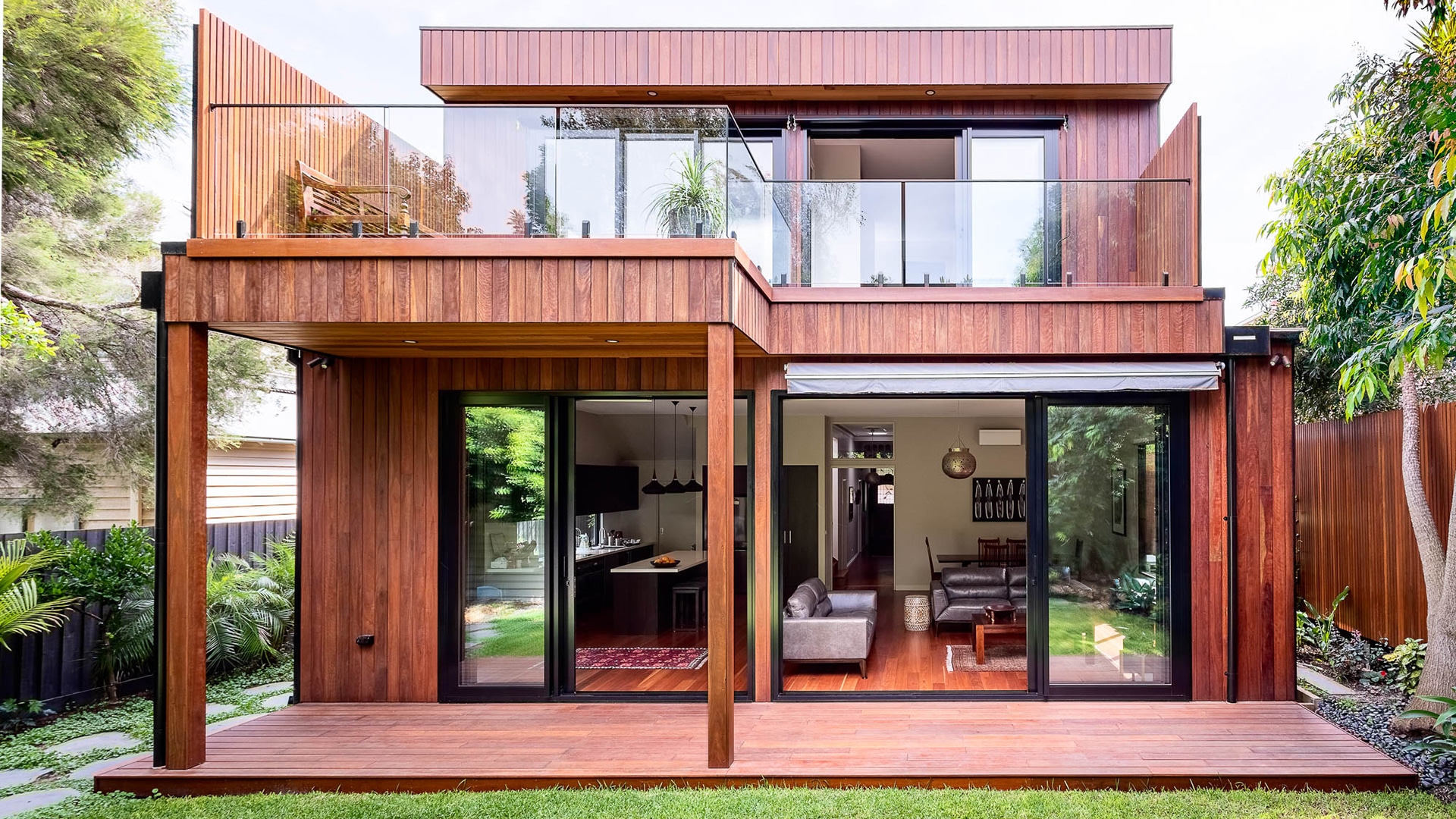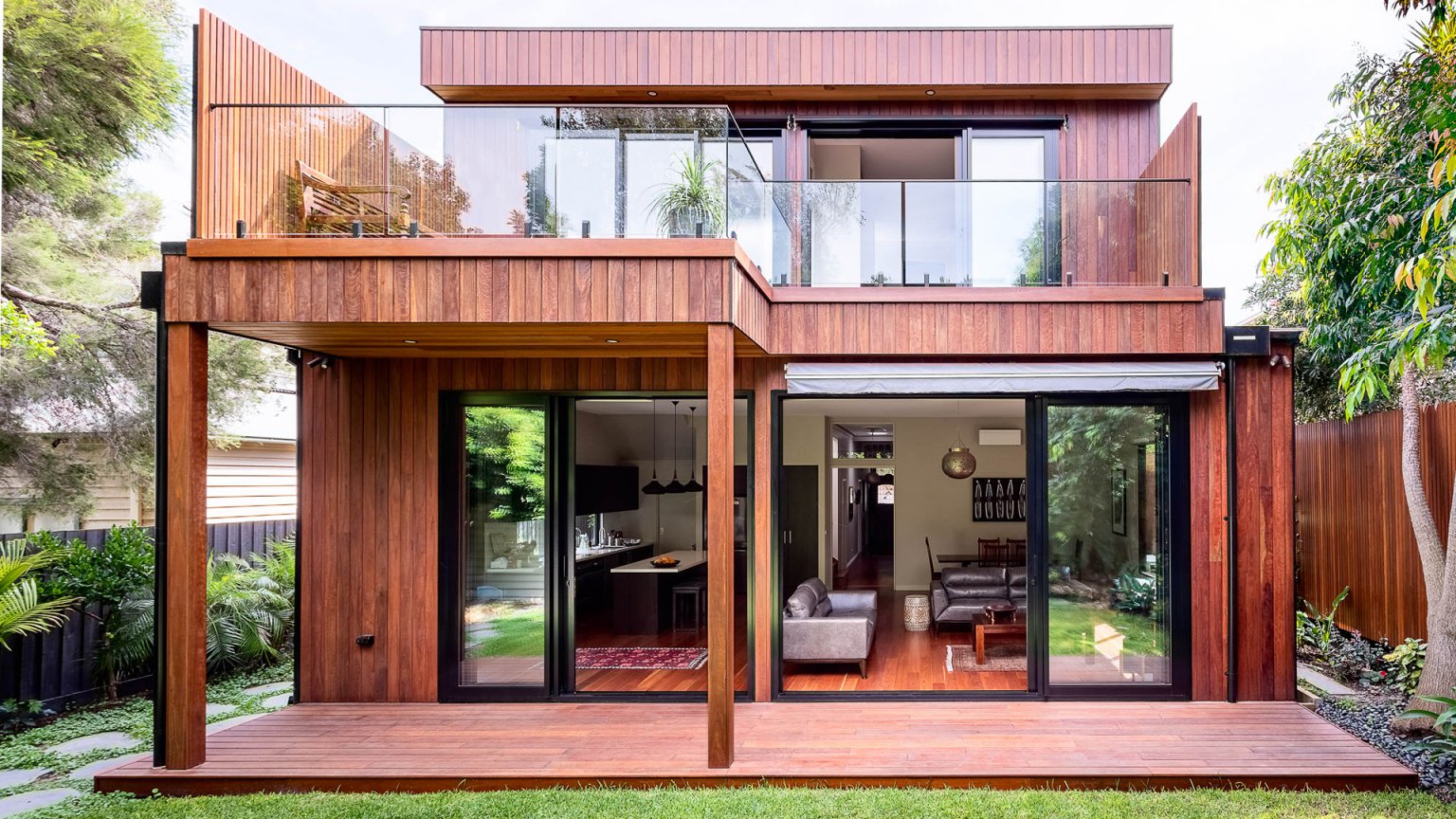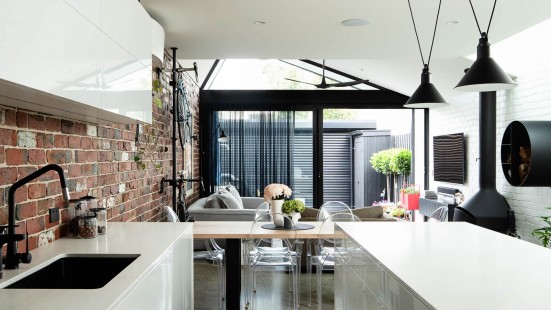 COMPANY BACKGROUND
Founded in 1969, Spacemaker is a multi-award-winning quality design and construct builder with more than 50 years of experience in the building industry.
Over this time, Spacemaker has gone from strength to strength as a quality builder with a suite of exceptional renovations, extensions and new home projects.
Spacemaker has grown over the 50-year journey to include an outstanding in-house team of builders, design consultants, estimators and project managers. We are a boutique building company with core values of honesty, integrity, and excellent customer service. Our projects are delivered with an emphasis on the personal touch so our clients can relax being in our hands.
EXPERIENCED BUILDERS
One of Spacemaker's strengths is our ability to take on projects ranging from modest extensions to bespoke new homes. Drawing on the varied skills of our team, we're able to deliver creative solutions for even the most intricate building project.
As an end-to-end builder for discerning clients across Melbourne, we deliver exceptional home extensions, renovations and custom new builds that reflect their visions. Spacemaker is highly regarded as one of Melbourne's most reputable and awarded extension and renovation builders.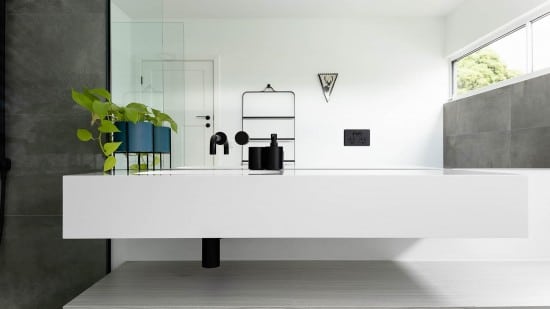 PROFESSIONAL TRADESMAN
Spacemaker employs experienced project managers to ensure your home renovation or house extension proceeds smoothly. We work with only Melbourne's best specialist trades to ensure the high-quality results we're known for. Importantly, they're professionals we know you'll be happy to have working in your home.
Our business model is clear: establish great relationships through quality projects on time and within your budget. It's an approach that leads to satisfied clients and awards for excellence from our peers.
If you are ready to take steps towards your dream renovations or if you have any questions regarding home extension costs, contact the expert renovation, extension and new home builders in Melbourne today. At Spacemaker, we're proud of everything we do.
IMPRESSIVE REPUTATION
We build great collaborations based on trust. We're proud that much of our work comes from word-of-mouth referrals. More than 70% of Spacemaker's house extensions and home renovations business is from recommendations and referrals our previous clients have provided. Many of our clients return to Spacemaker several times for renovations, extensions and custom new homes – or sometimes just friendly advice.
Why Choose Spacemaker?
Spacemaker draws on a long tradition of success in the design and construction industry. The true test of a successful project is when Spacemaker's clients eagerly refer us to their family, neighbours, friends and work colleagues. We're humbled that the majority of our work comes from client referrals thanks to the talents of our in-house team. From quality single-storey extensions to custom new homes, we've got it covered.
Spacemaker's team has core values of honesty, integrity and excellent customer service. Our projects are delivered with an emphasis on the personal touch so you can relax in the hands of one of Melbourne's most reputable and awarded builders.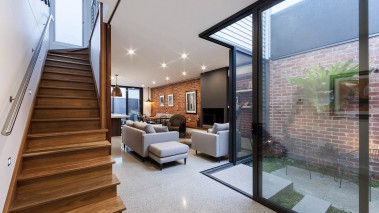 1. DESIGN SOLUTIONS
From our experienced designers who really listen to our clients.
Designs that achieve a balance of practical building solutions designed with flair and imagination, not just architectural monuments or boring builder solutions.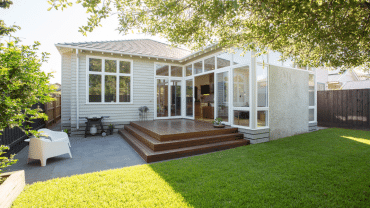 2. GENUINE FIXED PRICES
Full transparency with no unexpected costs for greater peace of mind.
Comprehensive documentation with detailed plans and specifications, following multiple design sessions and close consultation with our clients.
Thorough site investigations with our highly experienced team for quotation accuracy before confirming the final fixed price, ensuring we avoid cost blow-outs during construction.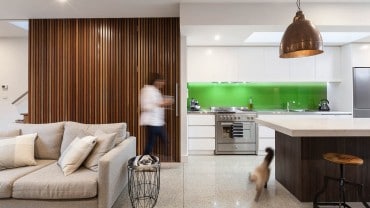 3. LOW-STRESS CONSTRUCTION
Constant site supervision and project management.
Experienced specialist trades achieving high-quality results.
Tradies selected to be the sort of people you're happy to have around your home during construction.
Reputation and builder quality is everything
Spacemaker Home Extensions have a strong reputation in the Melbourne market. Two-thirds of our work comes in through referrals and word of mouth. Our clients often happily refer their family, friends, neighbours and work colleagues to Spacemaker. We are proud of this strong referral base and it sets us apart from other builders in Melbourne.
In addition to referrals, many of our past clients have returned to Spacemaker to complete new projects in new homes they have purchased. In some cases, our customers have designed and renovated and/or extended more than three homes with us.
How can you check a builder's reputation and quality?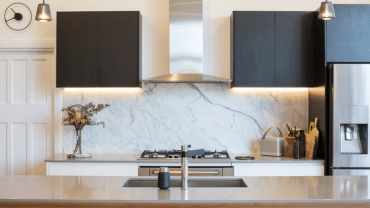 1. RESPONSES TO ONLINE REVIEWS
The most trustworthy way to learn more about a builder's reputation and the quality of the work that they produce is by reading the feedback their previous customers have provided. This feedback comes in the form of online reviews in places such as Google. If a business has received negative feedback, always be sure to read the business' responses to negative reviews. Be cautious of a company that doesn't respond openly to negative feedback or doesn't respond at all. This provides some insight into the level of customer service you can expect to receive when working with the organisation.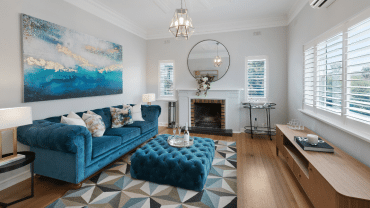 2. TESTIMONIALS WITH EXAMPLES
Testimonials published on a businesses' website are helpful, particularly if they have been published alongside examples of the project that has been undertaken. This will help you to verify if the testimonials are authentic and it will give you some insight into the complexity of a project and the resulting customer satisfaction.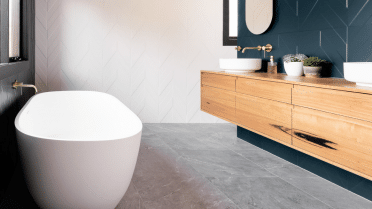 3. QUALITY REMAINS THE PRIORITY
A high-quality builder will never offer you the cheapest price in Melbourne. The objective will always be to focus on delivering the highest quality solution to fit your budget. With a fixed budget, it's important to remain open-minded and to have a discussion about the end goals that you are trying to achieve with the project, along with the lifestyle benefits you hope will result from the changes you want to make to your home. A good quality builder will work with you on new ideas and suggest creative ways to improve your home so that you can improve your overall lifestyle. They will never sacrifice achieving your end goal by offering you a cheap solution that won't see you reap the lifestyle rewards longer-term. 
Why you should pick award-winning home renovators and builders
Customer reviews and testimonials can help you to learn more about a builder's reputation, but a long track record of winning industry awards prove that a builder delivers to the high standards they say they do. 
Award-winning home renovators and builders are audited by industry bodies including the Housing Industry Association (HIA) and Master Builders Victoria (MBAV). To win an industry award, the HIA and MBAV must verify a builder's credentials, the quality of the construction carried out, the way that the builder approaches the design process, the materials they choose to use in the build, whether the customer achieved good value for money and if sustainability has been considered. The relationships that the builder develops with their clients throughout the process is also another important factor when judging a home that has been entered into the awards. 
Frequently Asked Questions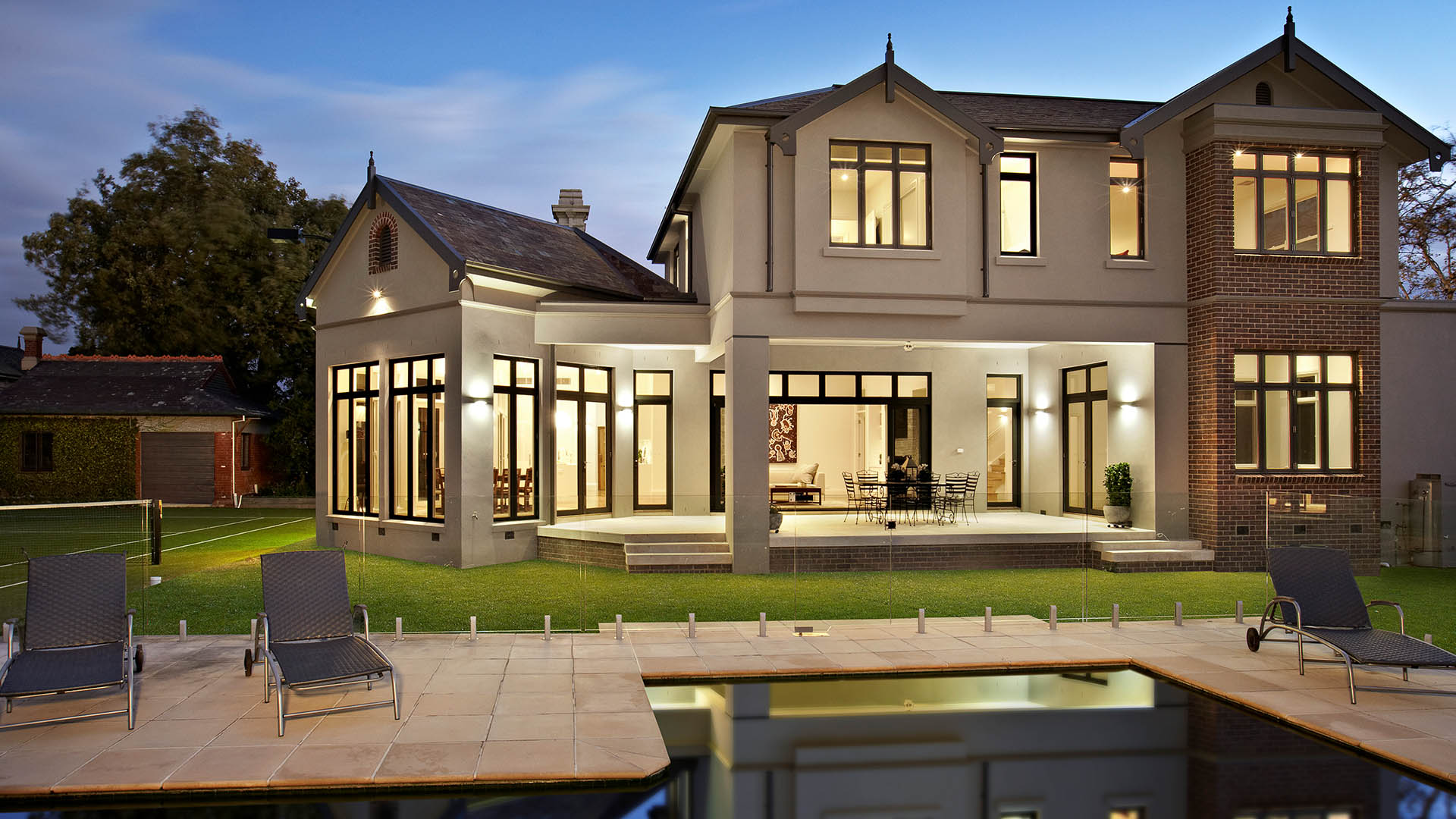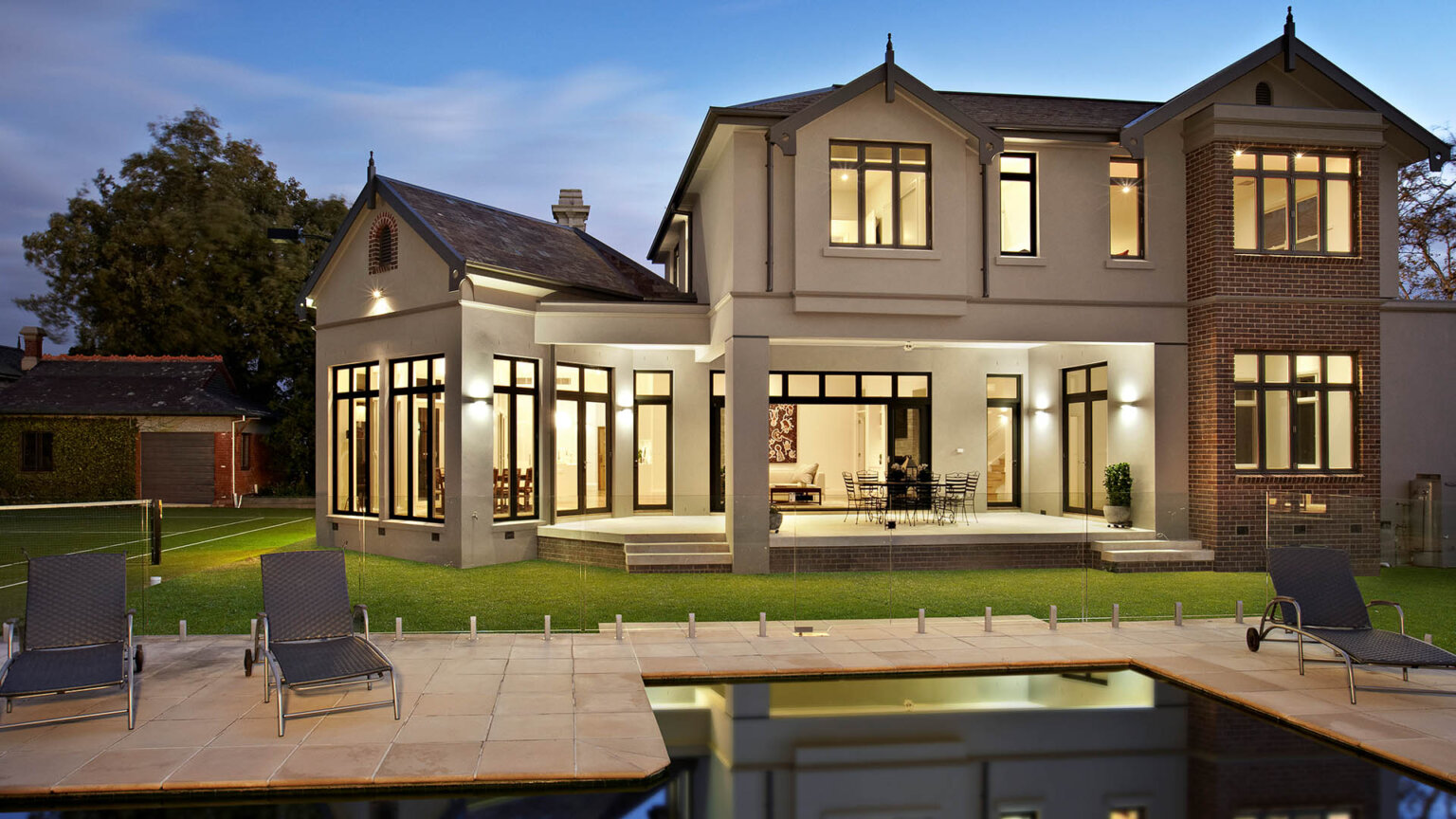 What our customers say
At Spacemaker Home Extensions, we pride ourselves on what our customers say about us. Our clients regularly offer to provide glowing feedback about their experience with Spacemaker. Many of the homes in our project portfolio published on our website include feedback from our clients. Other clients have sent us 
testimonials
 or left us a review on Google. Prior to signing contracts with a builder we believe the most important thing is to confirm they have happy clients. Our list of satisfied clients is long, and they are always happy to speak with homeowners who are in the process of choosing a quality builder. If you are curious and would like to find out why we have so many happy clients, we encourage you to speak with our clients directly so they can share their experience. Call us on
03 8873 7800
for an initial conversation about your home and the ideas you have for your next project – We can speak with you about similar projects we have worked on and provide you with some exciting examples of what we could deliver for you and your family. We look forward to learning more about you and the plans you have for creating your dream home.