Second Storey Extensions in Melbourne
We have over 50 years of experience with second storey extensions
Sometimes it makes sense to go up. In many cases, particularly in Melbourne's inner suburbs, blocks are tiny, and there is simply no scope to extend a house's footprint.
In other cases, a family may not want to compromise their backyard space, particularly if there is a pool area or much-loved garden and landscaping. Sometimes there is the possibility of great views to be captured, and sometimes a second storey extension just feels like the best solution.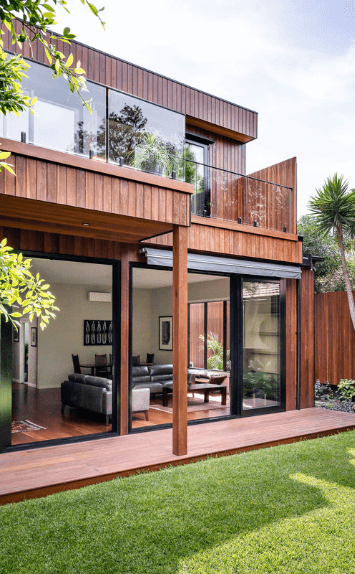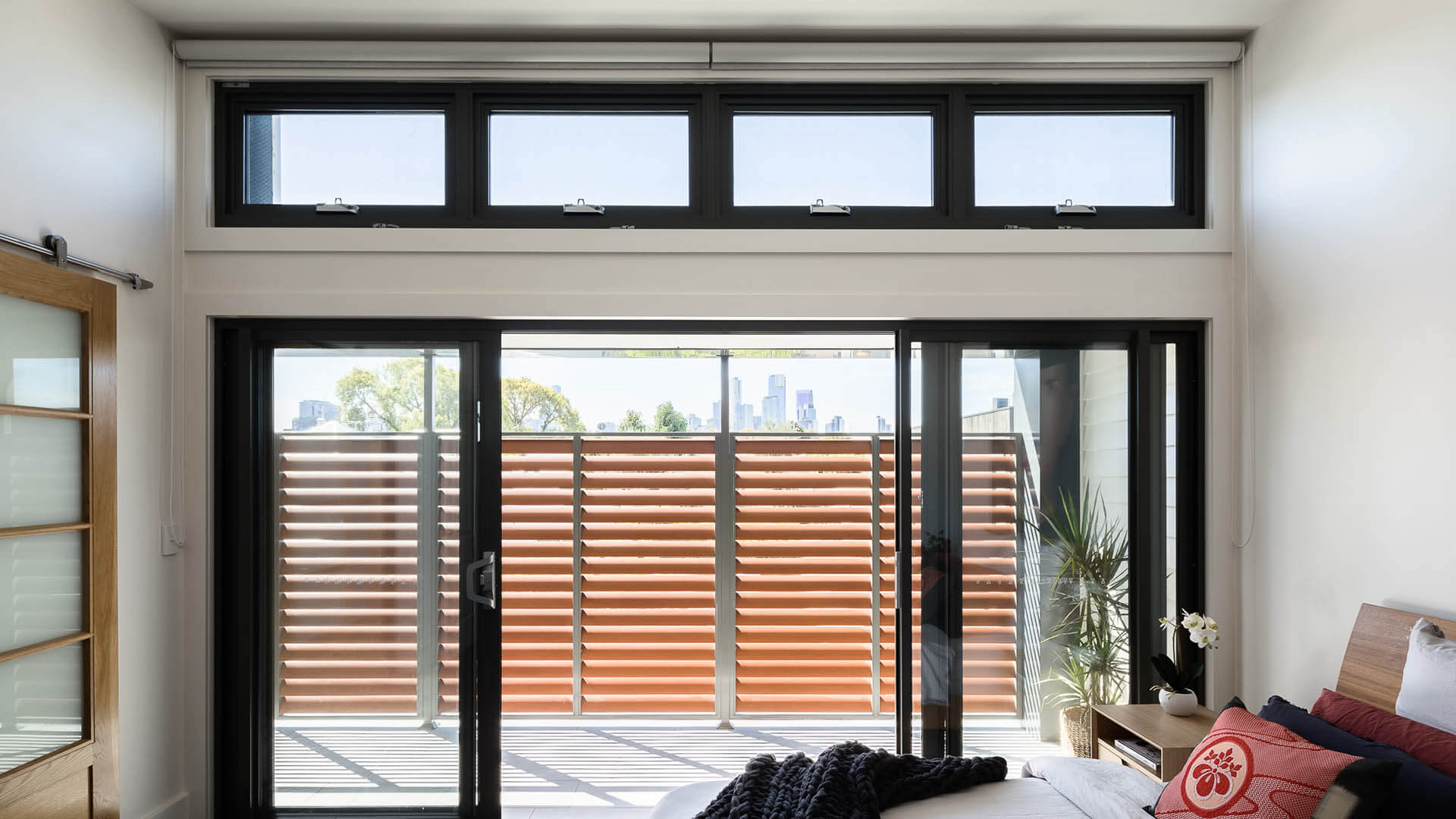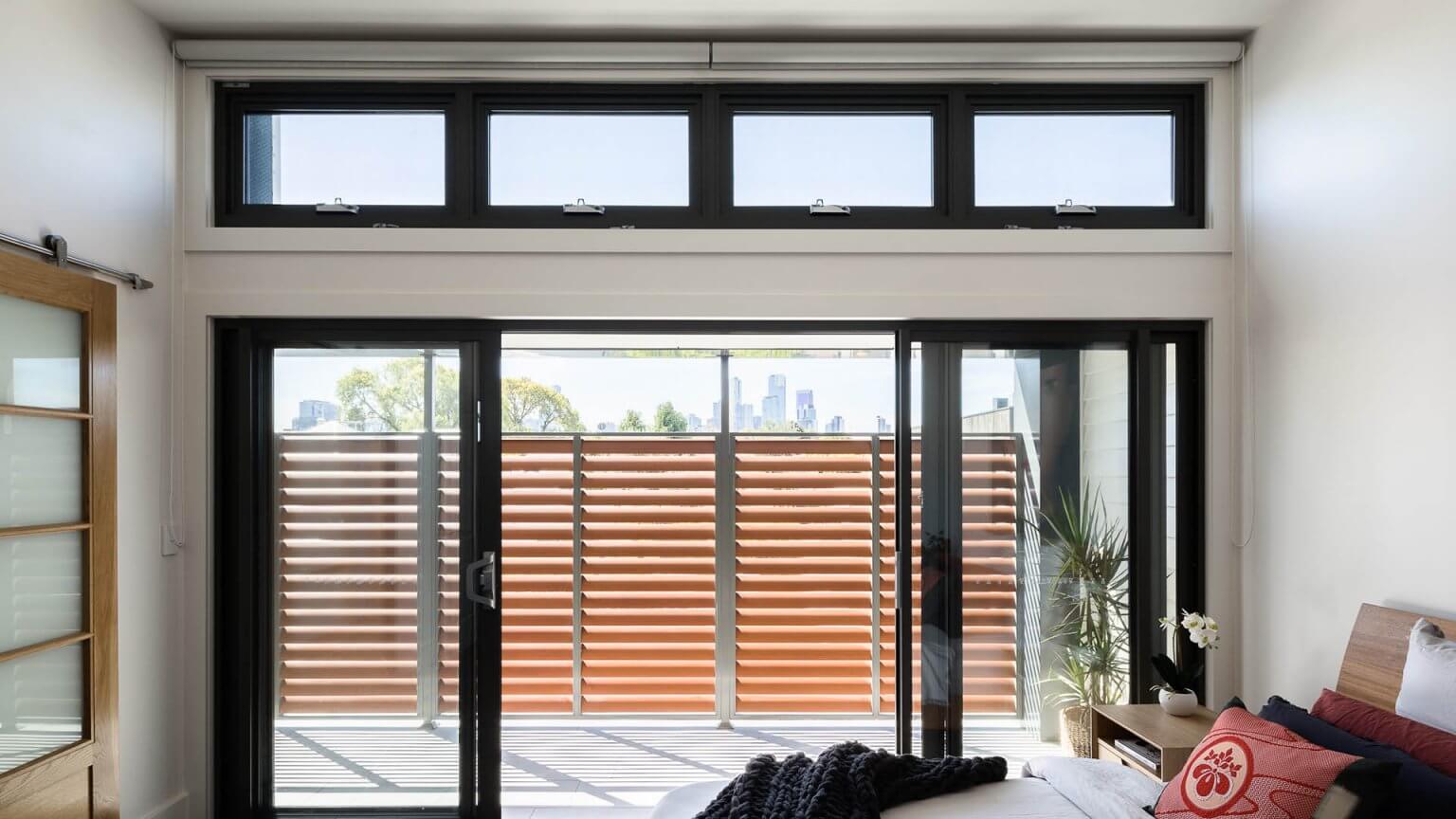 Why choose a second storey extension
Spacemaker has completed hundreds of second storey extensions and second storey additions around Melbourne. We are always thrilled to see the transformation our creations can make to our client's lifestyles.
One of the major advantages of a second storey addition is freeing up space on the ground floor to allow for more living space. These days, what we require from our homes is very much geared towards melding indoor and outdoor living spaces, with large open plan kitchen/dining/living/alfresco areas designed for entertaining.
The driving force for home improvements is often the desire to provide space for large family get-togethers, or simply to create an inviting area for the family to relax and enjoy each other's company.
Upstairs bedrooms enable ground floor space to be used creatively for the best possible design to maximise space, flow and natural light in the kitchen and living areas while still addressing all the essentials.
These include a conveniently placed laundry, discreet powder room and abundant storage.  A thoughtfully placed staircase not only provides seamless access to the new first floor extension, but it also provides substantial scope for the wow factor and can even become a major decorative feature for the home.One of the major advantages of a second storey addition is freeing up space on the ground floor to allow for more living space.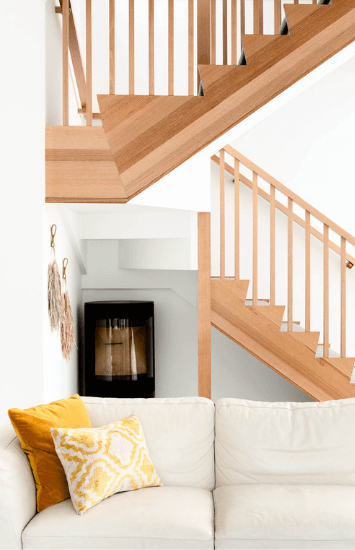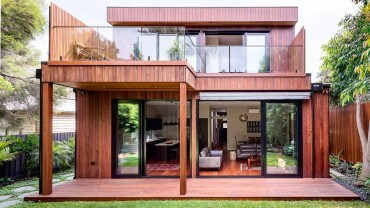 Space to retreat
A second storey extension also provides the opportunity for either a parents retreat or a TV/games area for the kids – or both. A separate zone upstairs for children not only gives them their own space, it also keeps mess and clutter away from the downstairs living areas.
A different approach may be to use the top floor addition as a living and entertaining area, with a bathroom and maybe even a kitchenette with a fridge. This allows amazing views to be shared with family and friends, not just from bedroom windows. Alternatively, this space may be perfect for a home office when working remotely.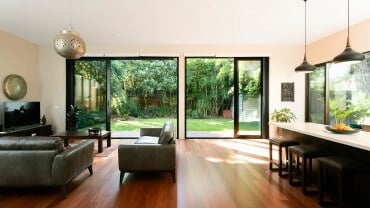 Welcome the outdoors in
Spacemaker has often been able to unlock stunning views and unexpected additional outdoor living space for our clients. This is a regular occurrence on tight blocks where backyards are tiny or almost non-existent, through cleverly designed additions to the ground floor with second storey extensions.
By incorporating sizable balconies and roof-top living spaces into a second storey extension, we have been able to virtually double the outdoor living space available which, in inner suburban dwellings, is precious. As well as the welcome extra space and opportunity to enjoy the fresh air, many of our clients have gained the added bonus of brilliant views of New Year's Eve fireworks displays!
Enhanced storage
Storage space is one of the most sought-after items on a clients' wish-list when undertaking a home improvement or home extension project. A second storey extension can provide a means to use and access roof space for extra hidden storage.
This is a bonus particularly for homes on small blocks where the opportunities for storage are limited and where imaginative solutions may be required. Clearly, the lifestyle benefits of a second storey extension cannot be underestimated.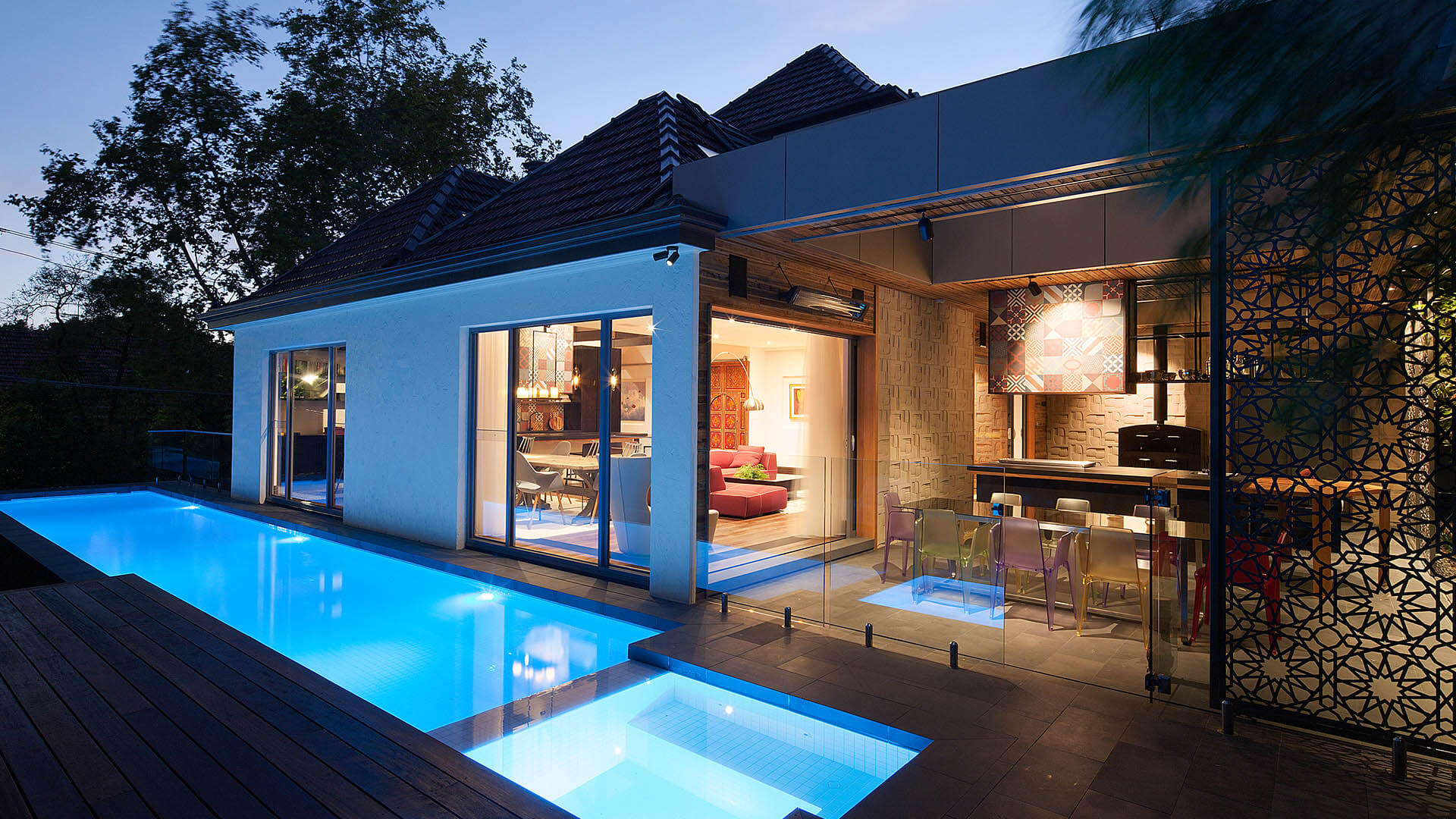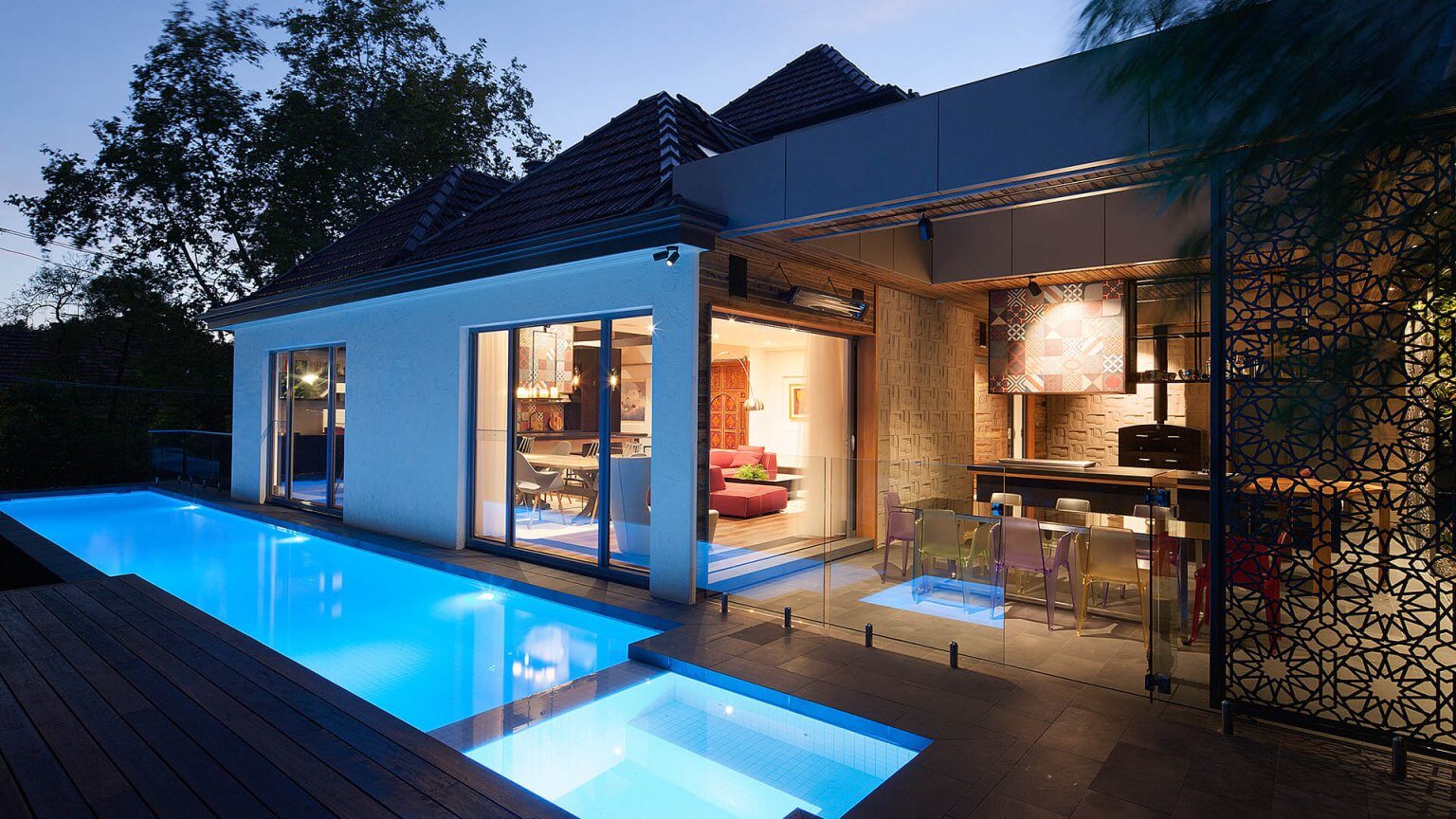 Things to consider when building a second storey 
Without a doubt, investing in a second storey extension opens up a world of new possibilities for your home, yet there are many factors to consider. In order to fully prepare for the project, it may be helpful to consider some of these important questions.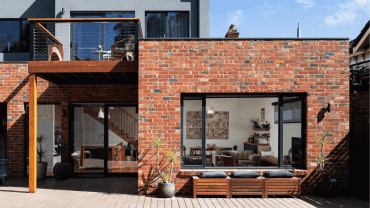 Will I need to relocate while the second storey extension is being built?
Depending on the size and location of the second storey extension, it can be possible to carry out the work with minimal disruption to family life. We may be able to completely seal off the affected part of the house, leaving an area of the existing home available for the residents to occupy while the building work is taking place, if that is your preference.
We find that some of our clients relish the construction process going on around them, getting to know our tradesmen and seeing the project come together. Others prefer to be well away from the hive of activity, with regular meetings on site revealing the surprise of what's been achieved since their last visit.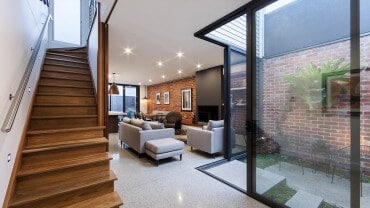 Should I put a bedroom, living area or kitchen upstairs?
Depending on how you use your home and the overall layout, it may make sense to relocate your bedroom upstairs to maximise the living area downstairs. Opening up the downstairs can also allow more natural light to flood in, enhancing your existing kitchen and dining area.
If you are lucky enough to have incredible views from your upper floor, consider relocating your kitchen and/or dining area upstairs to take advantage of the view. You may also consider adding an alfresco dining area.
If you regularly have guests visiting, designing an upper floor with a bathroom, kitchenette and extra living area would provide the perfect self-contained 'guest space' while your area downstairs remains uninterrupted.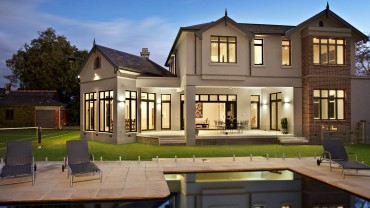 How much does it cost to build an upstairs extension?
Some people assume an upstairs extension will cost more than a single storey extension, however, this is not always the case as it may not require excavation or groundwork preparation.
The cost of an upstairs extension depends on its size, design, the materials used, whether plumbing work will be required and the overall condition of your home.
The average cost of a two storey extension in Melbourne ranges between $320,000 and $640,000. At Spacemaker, we specialise in home extension and renovation projects ranging between $150k and $2m.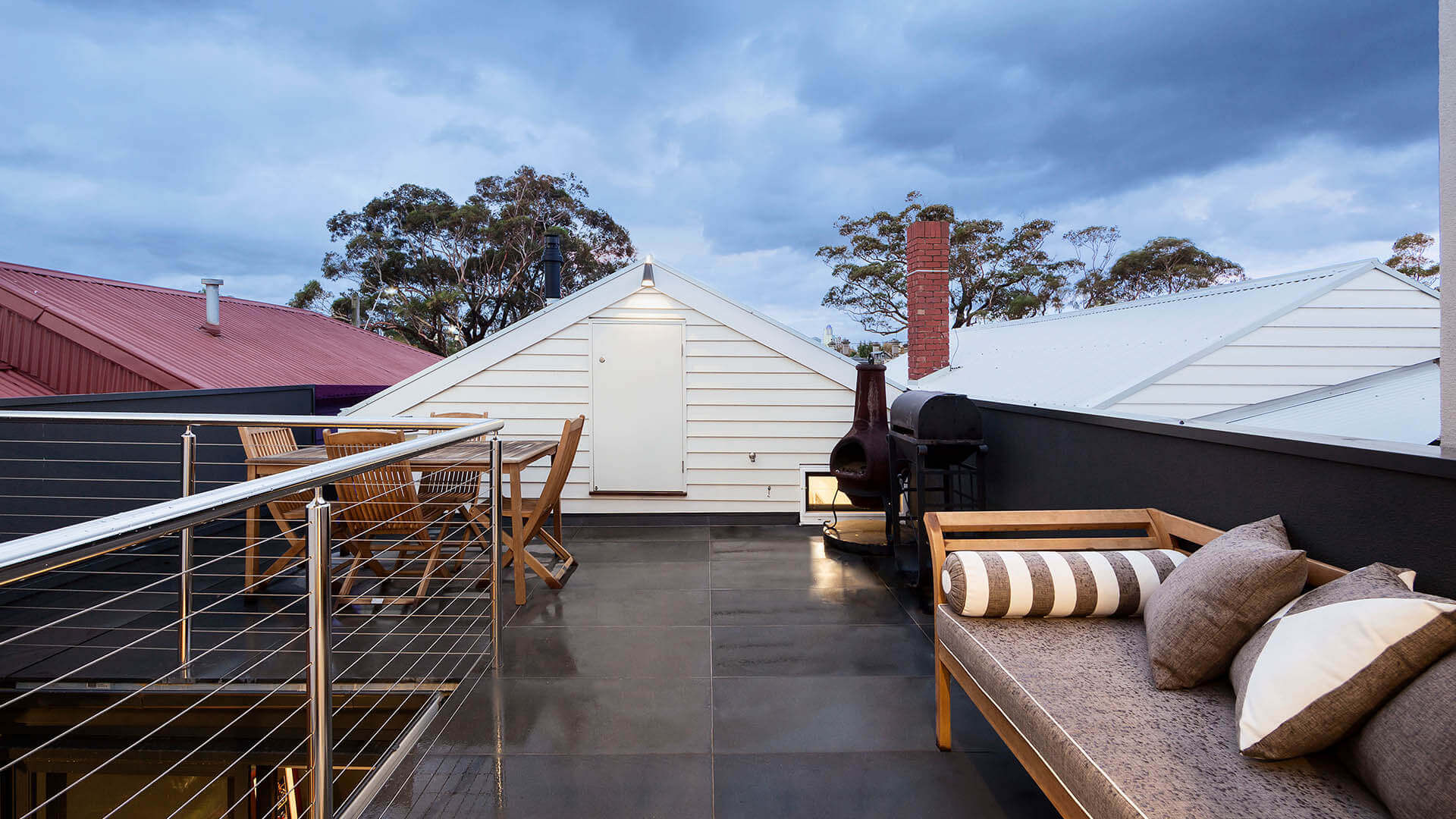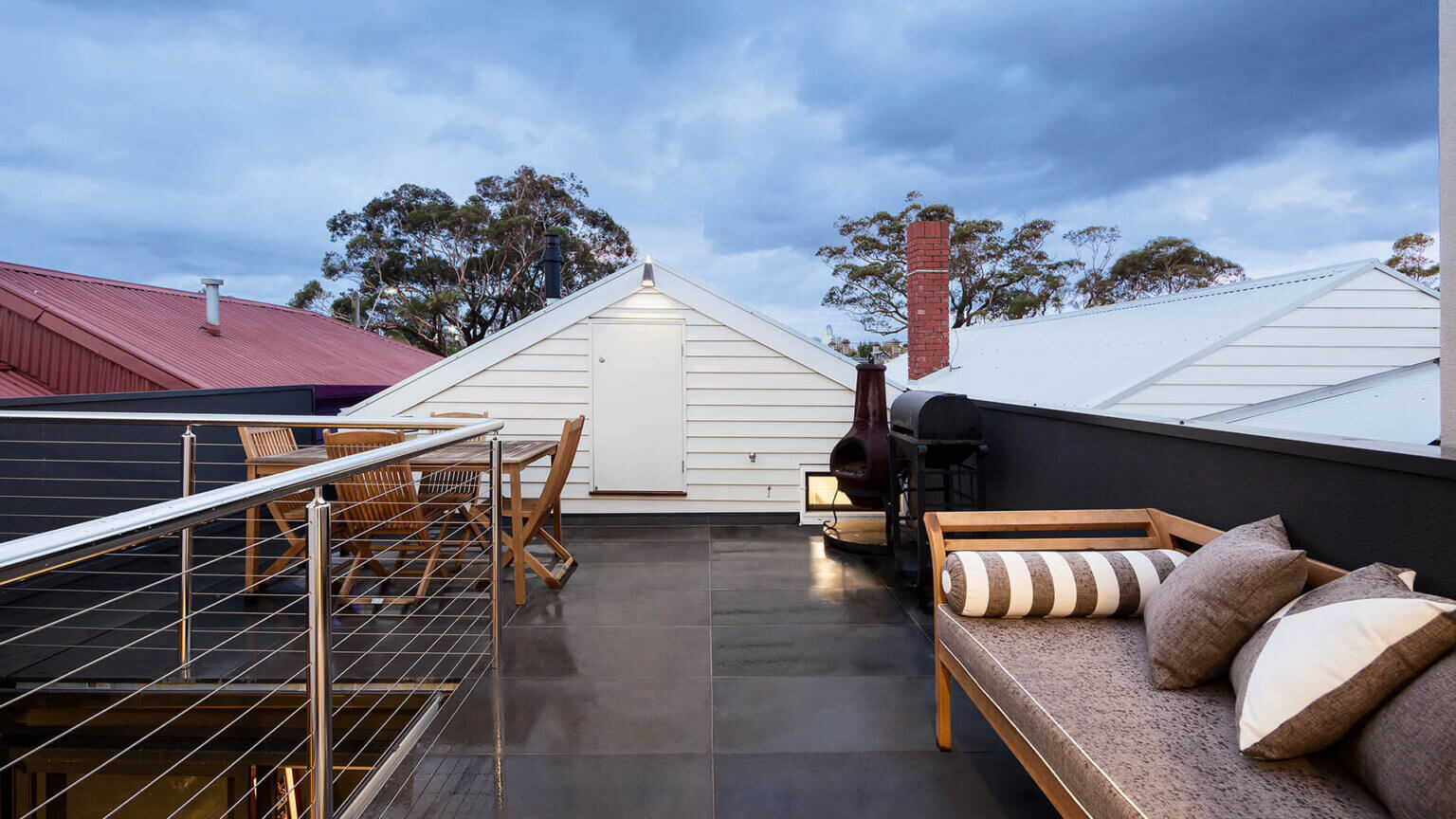 How to build a second storey extension
If you're like most people, you probably feel like you don't know where to start with building a second storey extension. There are many factors to consider, before, during and even after the build has been completed. Fortunately, with Spacemaker, we take care of the planning for you so that you can simply enjoy the process of seeing your new home come to life.
Here is a snapshot of the things you may need to think about when undertaking a second storey extension: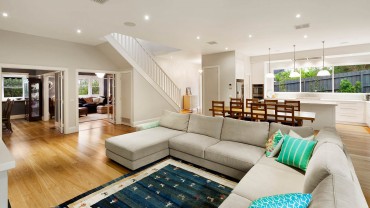 Before the building work begins
Ask yourself what you want to achieve with a second storey extension. Is the goal to welcome more light into your home, or to create extra space for your growing family? Do you need additional bedrooms or more living space? Have a clear aim and perhaps create a digital mood board to share with your designer/builder so they can see your vision.
Work out your budget. How much does an upstairs extension cost in your area? Is your budget feasible for what you want to achieve? Always plan for unexpected delays and check that your home insurance policy covers you for the work that will be required, including any unexpected damage to your home during construction.
Find an experienced house extension and renovation builder that understands your vision and budget and ask how much of an investment is required to build an upstairs extension. Collect accurate quotes, read reviews and look at portfolios before making a decision. Ask each builder how long the work will take and who will manage the project on-site.
Consult with your local council for planning approval as needed. At Spacemaker, you can speak with us directly about this. We are experienced at managing all building and town planning permits, council applications and any other regulatory requirements that arise.
During the build
Take photos before and during the build to document progress. These images can also be helpful at a later stage when trying to remember what is hidden behind wall linings.
Have regular meetings on-site with your builder to ensure a great relationship is maintained. It's important to maintain good communication to ensure finer details are well understood by both parties, resulting in the end product being exactly what you expect.
If your extension requires plumbing work and changes to drainage or gas/power, this may require a council certified engineer to inspect your project at key stages of the build.
Be prepared. Your builder will need to know your decisions on kitchen and bathroom fixtures and fittings, along with flooring choices and tiles. By having this worked out as early as possible, you can help the process move along smoothly. Our experienced design consultants can assist you with all your interior design choices.
At Spacemaker, we ensure the whole project is managed from start to finish. We monitor the progress, schedule any meetings that may be required and will consult with you on any design choices that need to be made.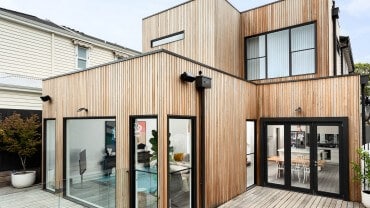 After the build is completed
Check all finishings and ensure the extension has had the necessary sign-off from your builder, the local council and inspectors.
Settle the bill with your builder.
Take photos of your new completed extension.
Consider posting a review/testimonial of your experience with your chosen builder to help other homeowners who may be considering a home extension to choose a reputable builder.
The Spacemaker difference
Spacemaker has carried out home extensions and renovations on countless homes over the years, and no two are the same. We have seen fashions and trends come and go, and we have witnessed the exciting impact social media has had on home inspiration and design.
Our experience has been instrumental when innovative approaches to home extensions have been required. Spacemaker has worked on homes with limited access, ancient plumbing, no footings and family pets that could not be displaced. Whatever your home renovation needs may be, Spacemaker will find a solution.  
With over 50 years of carrying out award-winning home improvements – including single storey extensions and second floor additions, as well as countless home renovations and alterations – Spacemaker's quality, knowledge and experience are invaluable assets.
From the first visit with our designer, to putting the final touches on your new space, Spacemaker will be there every step of the way. We handle the entire process efficiently, professionally and always with a friendly personal touch.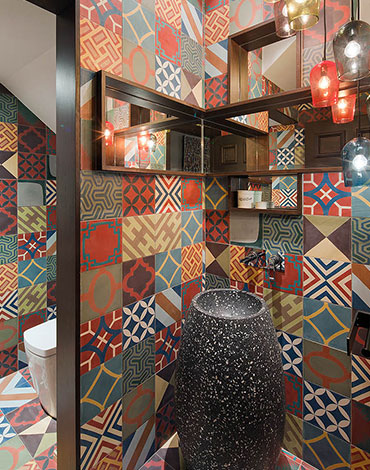 Frequently Asked Questions
You should always consult with your local council before undertaking any building work on your property as each council has their own requirements. In some cases, if the extension does not exceed the current roof height and if materials used are in keeping with the current appearance, you may not require planning approval. It is important to note that each shire or council has different requirements. At Spacemaker, we are well versed in working with Councils to address planning requirements, including heritage overlays, water sensitive urban design and any specific siting requirements or provisions individual councils may impose.
We have completed home extensions and renovations on many homes impacted by heritage overlays. We are experts at working with Councils to achieve home extensions that tick all the boxes, both in terms of meeting the relevant planning provisions, and most importantly, creating homes our clients love.
The cost of a second storey extension in Melbourne can vary significantly depending on the age and condition of your home, the design of the extension and the materials used. At Spacemaker, the average investment for a second storey extension is between $320,000 and $640,000 and they generally begin at $4,000 per square metre. We specialise in home extensions of all sizes, ranging between $100k and $2m.
Often home renovations consisting only of internal renovations can be undertaken without a town planning permit.
For all home extensions and renovations, we recommend consulting with your builder and the local council to better understand what requirements exist for your property.
As a full-service design and construct builder, Spacemaker looks after all planning and building permits and approvals that are required for work to commence on your home extension or renovation.
Many buyers will be attracted to a home that has additional space and those with a family may enjoy the extra bedrooms that a two-storey extension provides. The value of your home may also be boosted if you use the time during which the extension is being built, to redecorate existing areas of your home. This can result in an interior design makeover for the entire home, not just the areas being extended.
It is always beneficial before embarking on any home improvement project, to find out what local buyers are willing to pay more for. Factoring this in can help boost your chances of a return on your investment if you plan to sell in the future.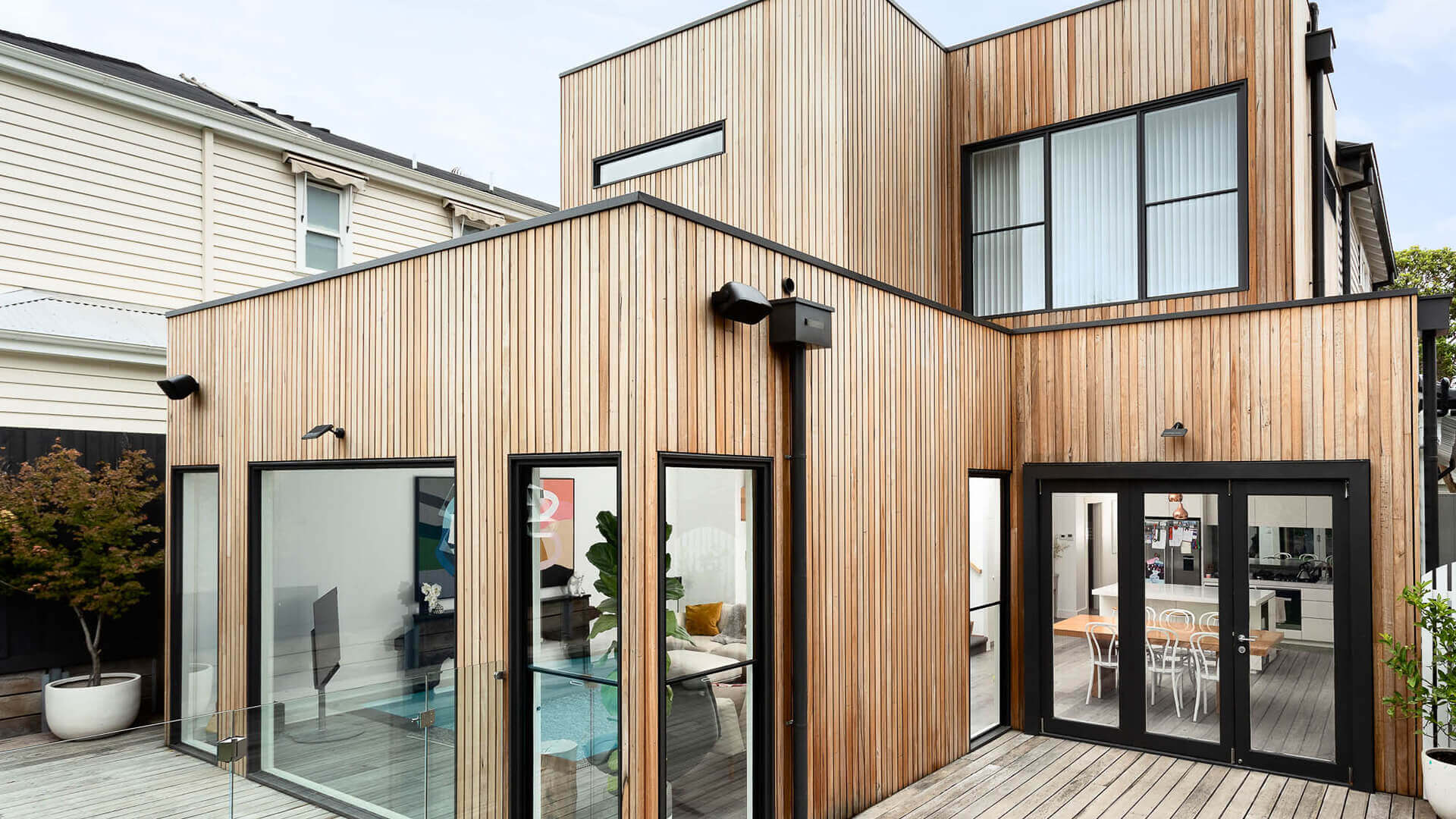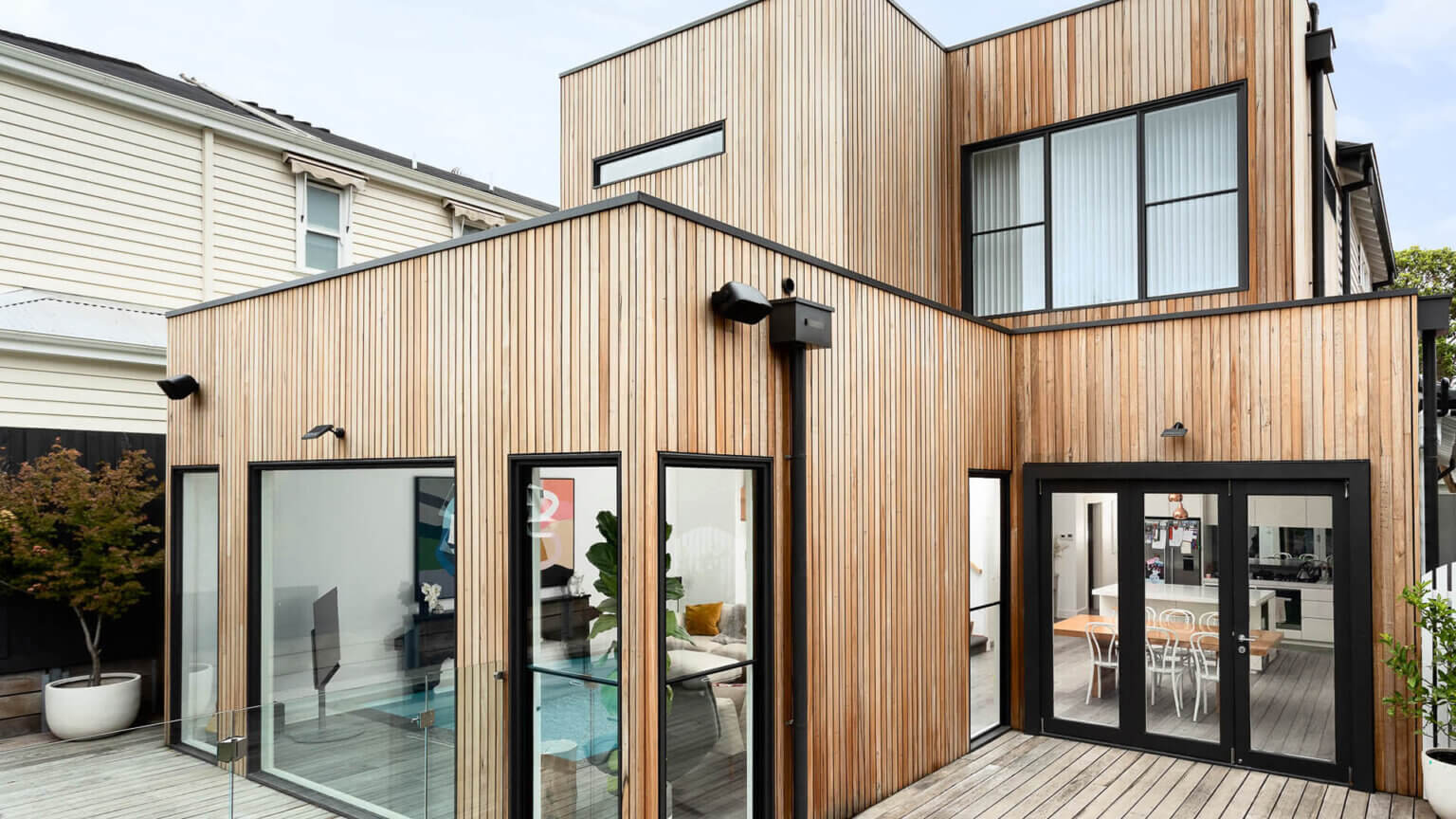 Book a free consultation with the Spacemaker team today
If you are considering a double storey extension, our award-winning team at Spacemaker Home Extensions are ready to answer any queries you may have to help turn your dreams into a reality.
We have a talented and dedicated design and construction team who care about you and your goals. We take immense pride in working with you to achieve the results you are looking for. When working with us, you can be confident you are in safe hands.
To learn more about our approach to second storey home extensions, talk to us today for a free consultation. We would love to hear from you.