Home Extensions and Renovations
For a quality home extension or renovation in Melbourne, look no further than Spacemaker Home Extensions.
Extending and renovating your home is an exciting and rewarding process.
As a boutique building company, Spacemaker Home Extensions is highly regarded within the industry for its strength in constructing quality home extensions and renovations. We engage the finest tradesmen who are specialists in their respective fields, and pleasant to have around your home.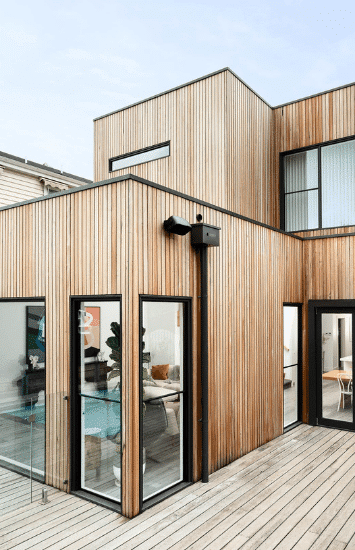 A single storey extension can be the perfect solution when you have outgrown your home but love your neighbourhood.
We specialise in single storey home extensions.
Sometimes it makes sense to go up. In many cases, particularly in Melbourne's inner suburbs, blocks are tiny, and there is simply no scope to extend a house's footprint
We have been transforming Melbourne homes with second storey extensions since 1969.
It's our specialty, and we feel privileged to have changed the lives of so many families for the better through quality renovations tailored to their lifestyles.
Learn more about our experience in quality renovations today.
The benefits of house extensions and renovations
There are many benefits in undertaking home extensions and renovations. Emotionally, these include remaining close to family, friends and schools in a place where many happy family memories have occurred.
Often, it is also more cost-effective to undertake a home improvement. When using a reputable extension and renovation builder, even the most unappealing, poorly laid-out house can be converted into an amazing home without the substantial relocation costs or inconvenience of displacing the family.
Do you need more space in your home? A home improvement with Spacemaker, one of the most highly regarded and awarded Melbourne home renovation and extension builders, could be the ideal solution for you.
Perhaps you have a growing family with children who require more space, or your existing house no longer meets your lifestyle needs. You may want more natural light and ventilation. Maybe you have young adult children who need more privacy. You may simply want to improve the overall flow and functionality of your home, making it more liveable.
With the help of a reputable extension and renovation builder, you'll be able to make the most of your current home and enjoy a multitude of other benefits.
Below are some of the key reasons to choose a home renovation or extension: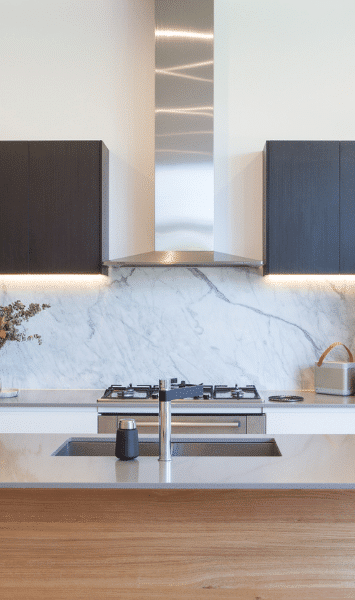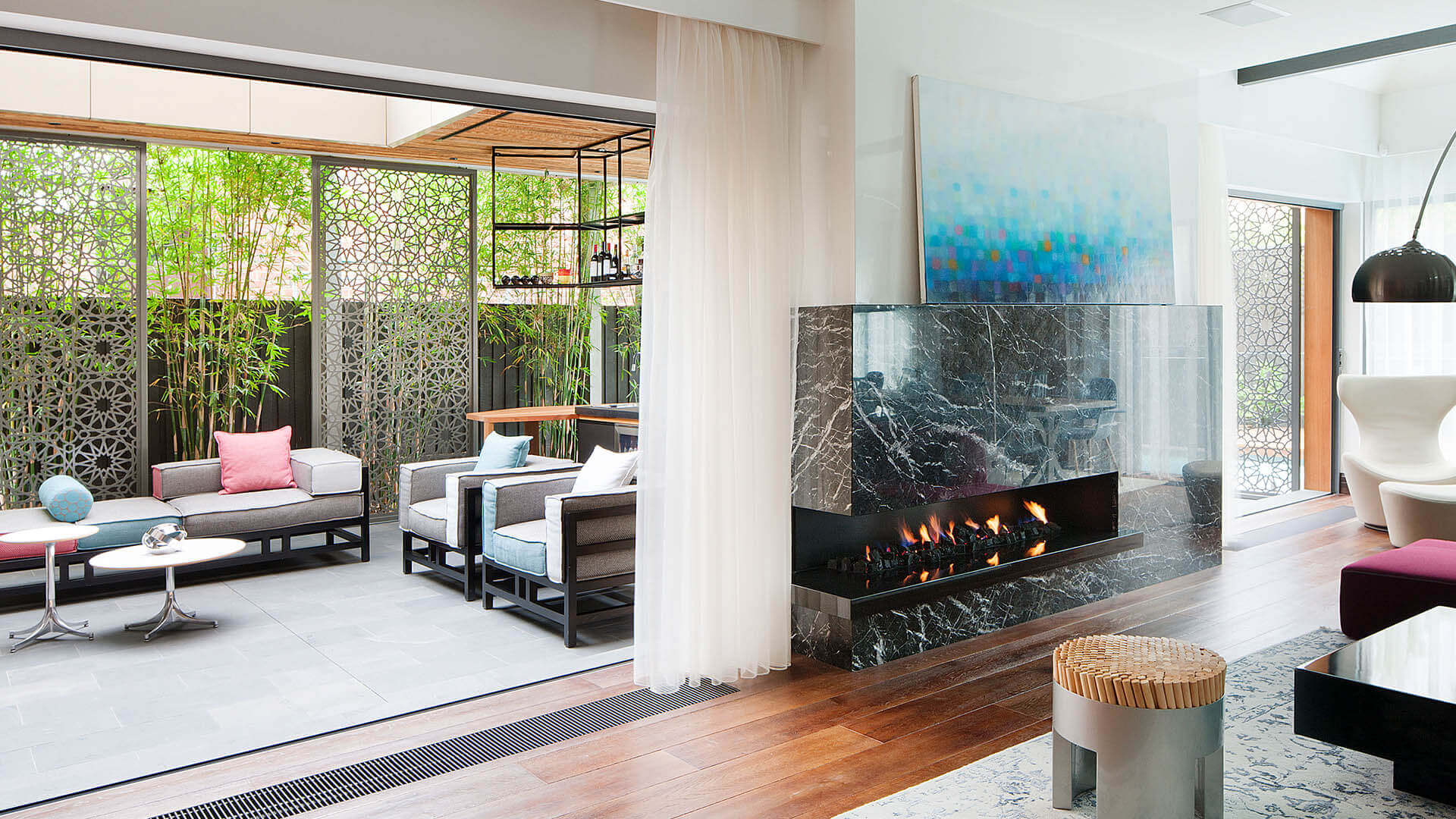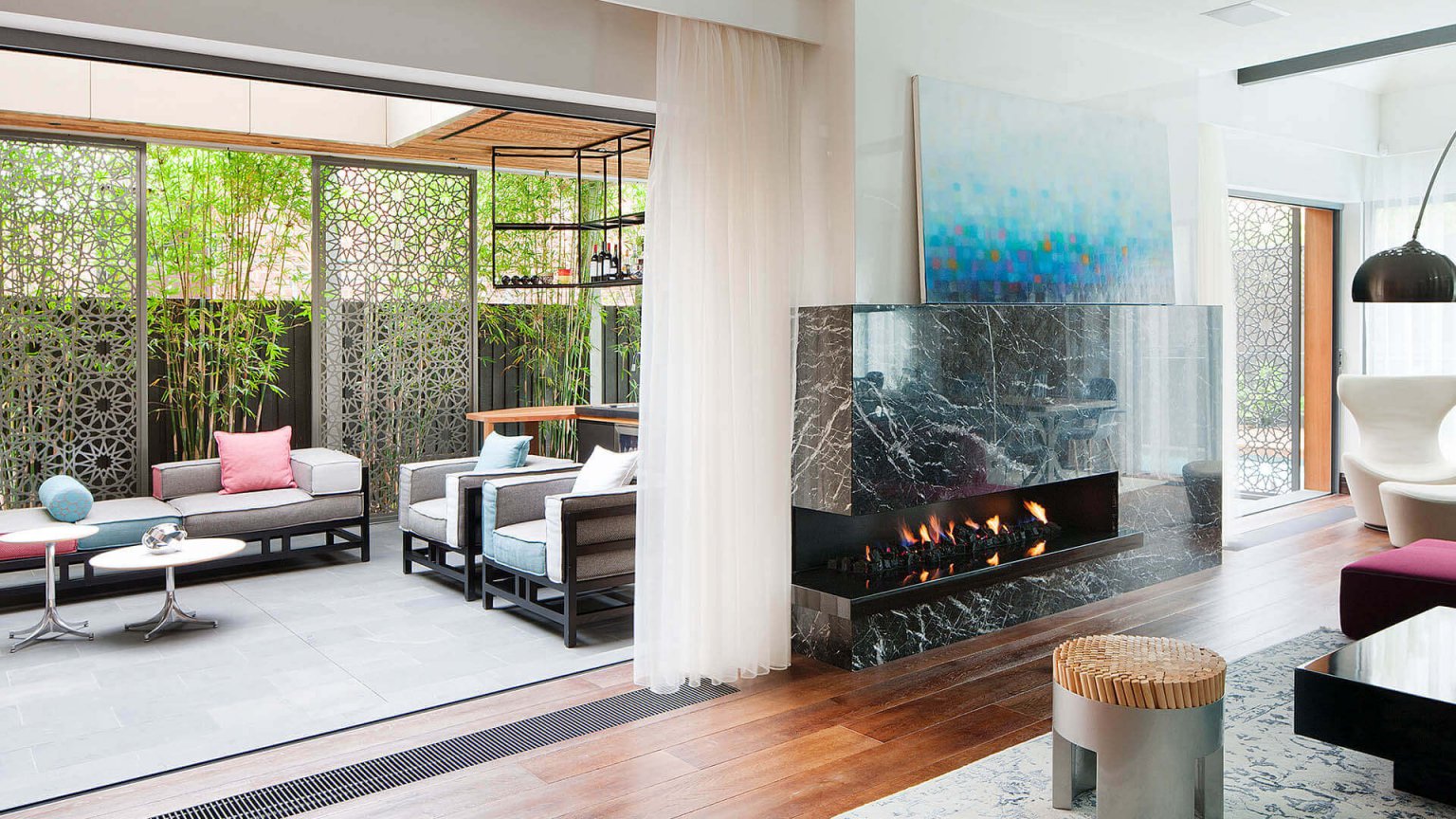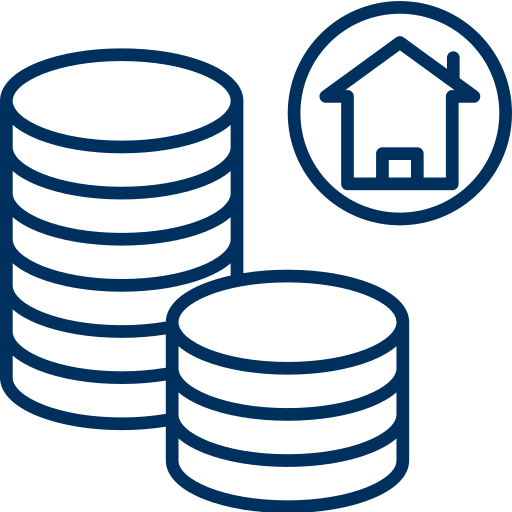 Renovations and home extensions are a fantastic way to inject value into one of your greatest assets – your family home. It's money well spent.
Whether you're adding a ground floor home extension, second storey home extension or fully renovating your home, well designed and constructed home renovations and extensions by Spacemaker will substantially increase the value of your home.

Anyone who's lived in a house that needs work or has an impractical layout will appreciate the transformation a home improvement can bring. A home that has been given a fresh lease on life can bring enormous lifestyle benefits. Whether it's a retreat for mum and dad, room for the children to play or open plan living to entertain in style with family and friends, our clients are always thrilled with the greater enjoyment our experienced team brings to their home.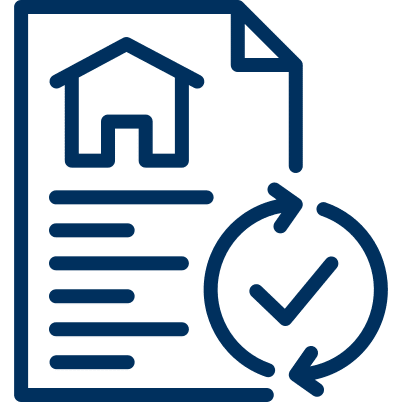 With home extensions and renovations, there is no need to move or spend time searching for another property. This often means less cost, less effort and less stress, particularly if you love your neighbourhood and the connections you have in the area. While you can expect some changes to your lifestyle while building works are underway, this phase is short-lived and with Spacemaker Home Extensions as your quality home improvement builder, disruption will be kept to a minimum. Our team is courteous and respectful of you and your property, cleaning up as they go, and keeping you well informed along the way.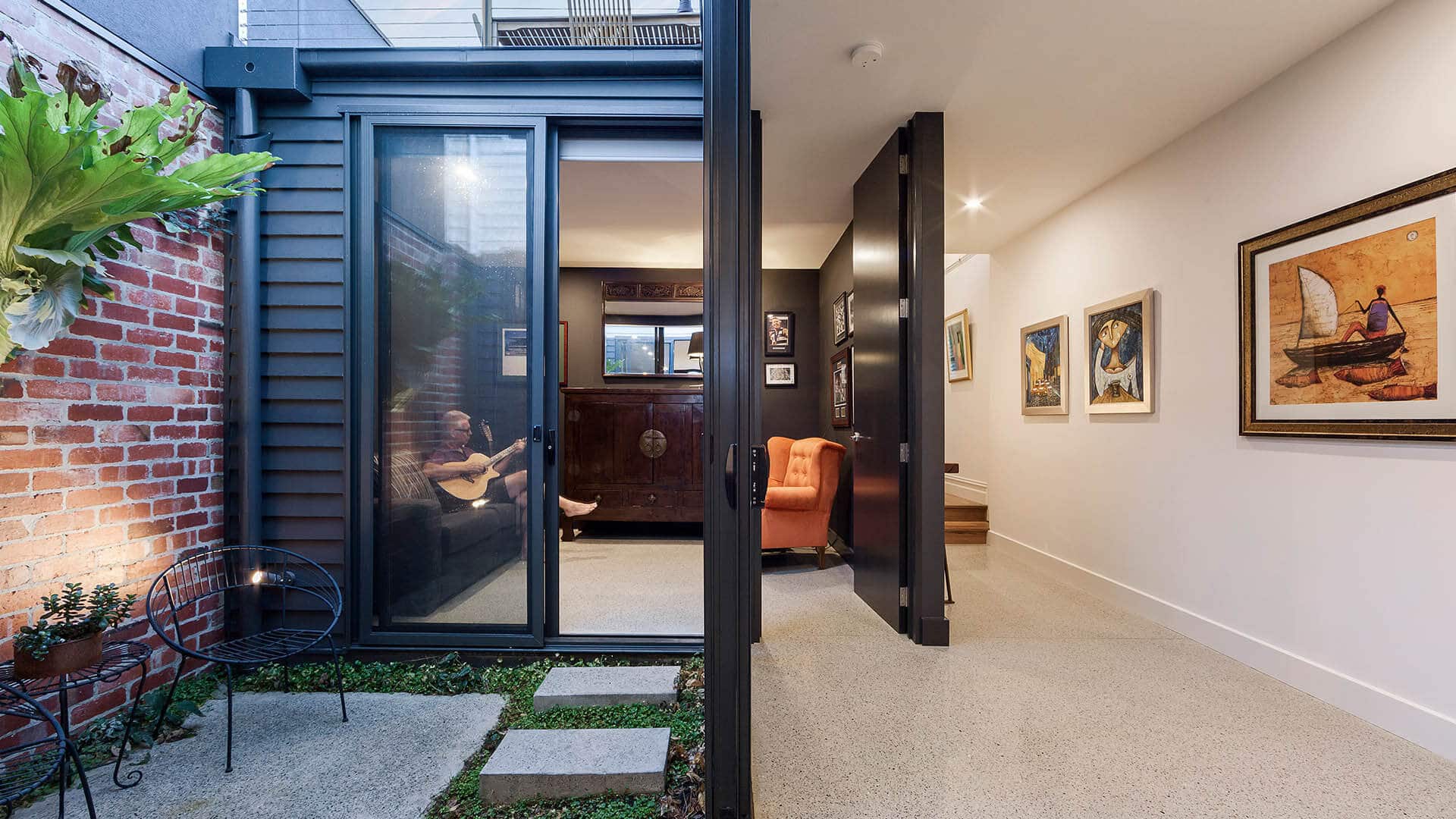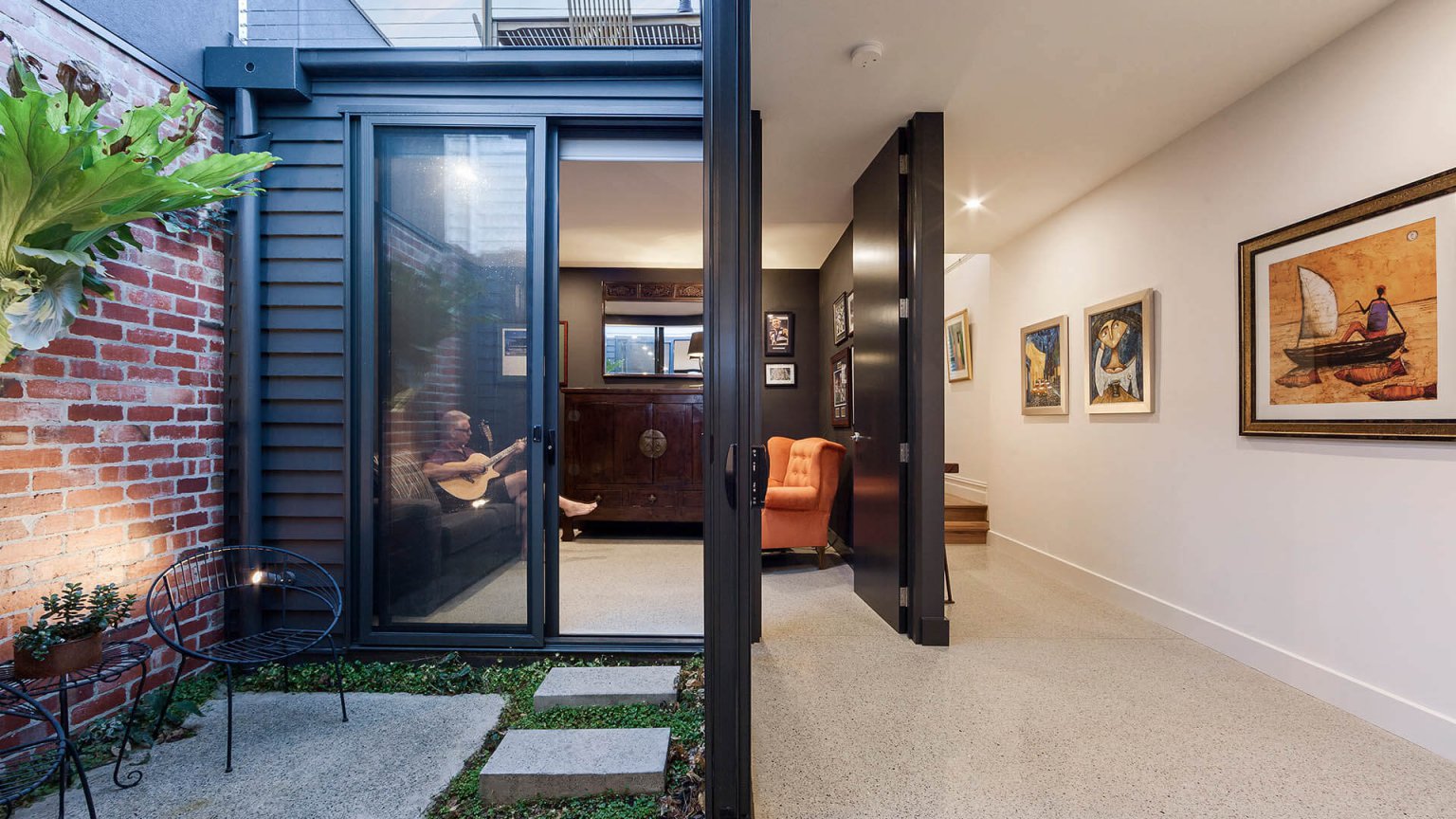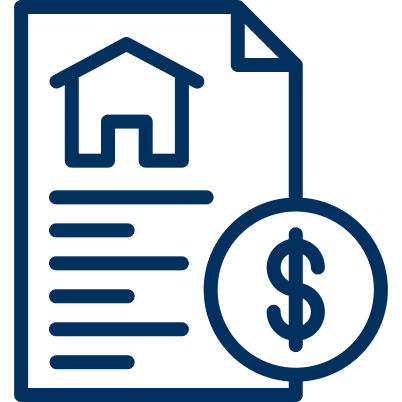 Giving your existing home a facelift is often a more cost-effective solution than a new build or buying a bigger house. You'll save on real estate fees, legal bills, moving costs, stamp duty and a host of other relocation expenses. When weighing up a home improvement versus relocating to a new home, often the real cost of relocation is overlooked. These costs are sometimes greater than 8% of the value of the home. It's often wiser to channel the money you save into the expertise provided by your renovation and extension builder with a home improvement.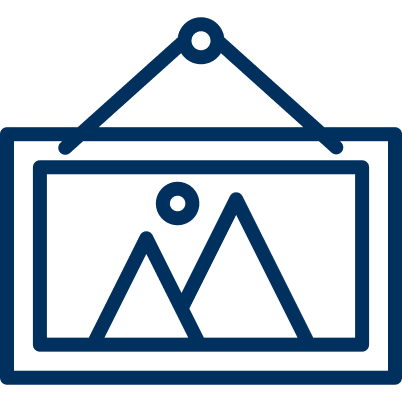 House extensions and renovations give you the freedom to unleash your personality into your home. It can be deeply exhilarating, exciting and addictive to make decisions on everything from the number of bedrooms and type of storage space to the design style of your home. So much so that many people can't seem to shake off the renovation bug once they start!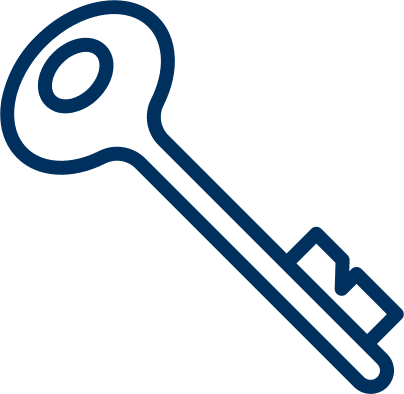 Quality home extension builders are not always easy to come by. Many come and go quickly while others are not reliable. Spacemaker ticks all the boxes which is why we have been in business for over 50 years. We work closely with you to ensure your home improvement project stays on track, on time and within budget. We'll arrange the relevant council approvals and tailor the project to match your preferences. That way, you can enjoy the process and always feel in control.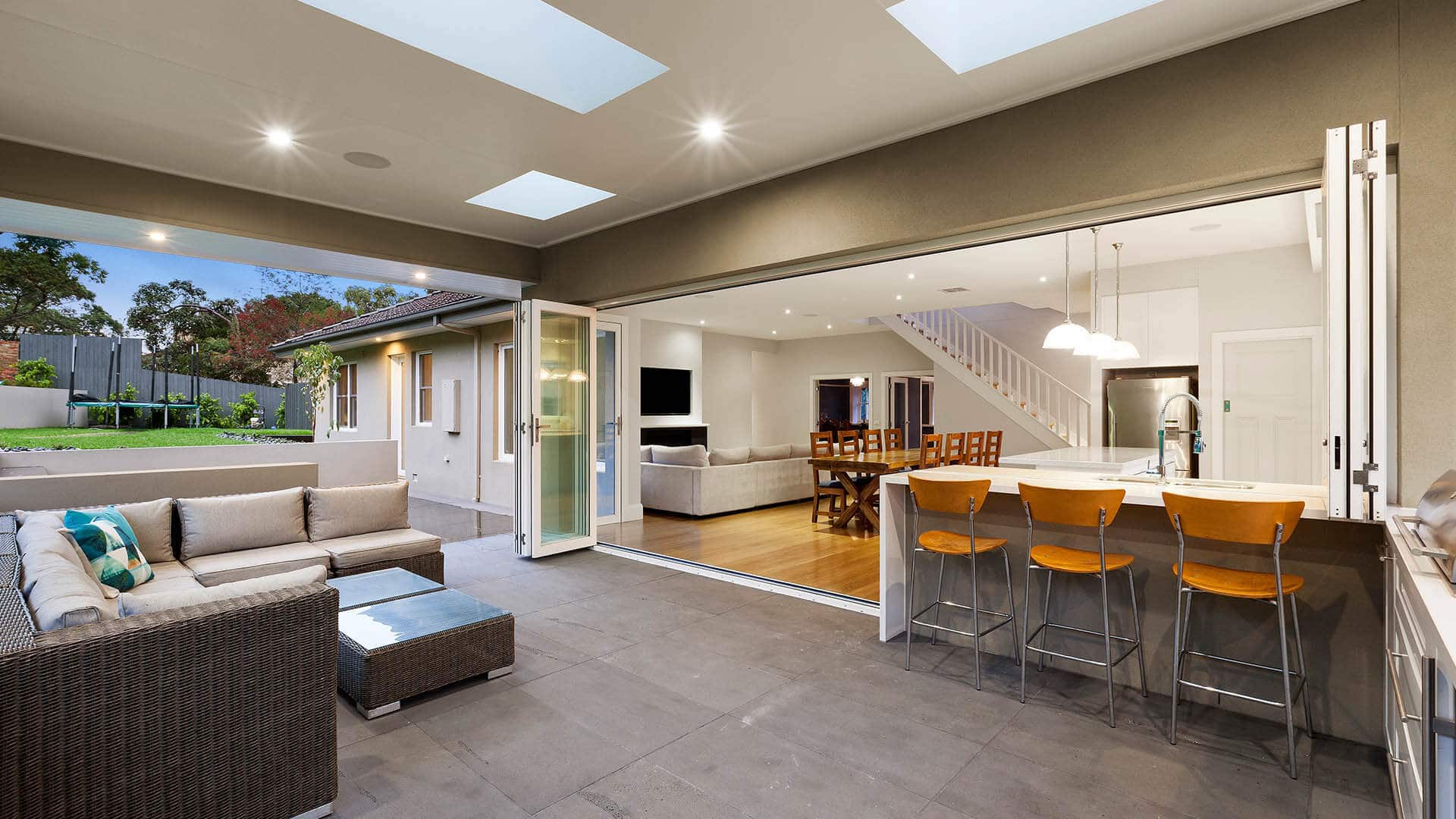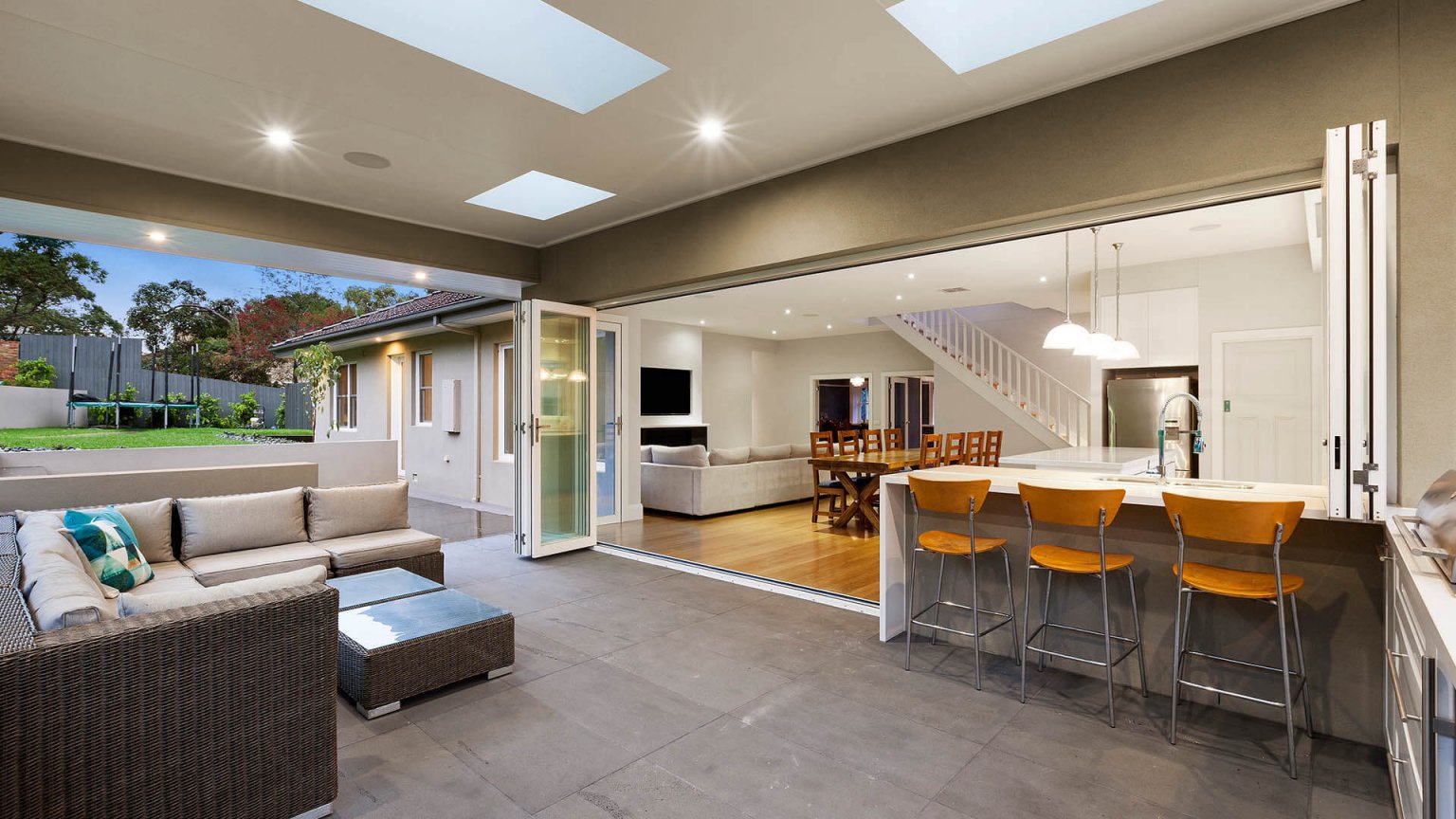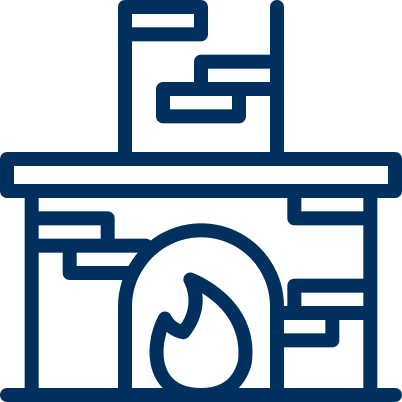 7. Retain the original character
Often our clients love the original features of their home but are frustrated with its impractical layout and dated fittings.
One of the benefits of renovations with a quality extension and renovation builder is being able to preserve the original character of a home while incorporating fresh solutions.
Our design and construct building team are experts at retaining the original unique character or historic features of our clients' homes and working these features into the new design. This offers the comfort and convenience inherent in a modern build, but with the charm and appeal of the past.
Alternatively, sometimes our Melbourne home extension requests are to introduce a more contemporary feel. Whatever your taste, our team is well versed in meeting your design requirements while at the same time being respectful to the original features of the home.
What else do you need to know?
It is wise to collect as much information as possible and think about your brief before contacting your extension and renovation builder. Think about your requirements and what type of work you'd like us to provide (single storey extensions, double storey extensions, an additional wing, revamping a tired space etc). Be clear of your budget and priorities so our designer can be sure to create a design you love that meets the budget.
Melbourne home renovation projects can potentially be daunting, complex and unnecessarily expensive when engaging the wrong professional to undertake your work. It's essential to enlist the help of a reputable design and construct renovation and extension builder. Did you know that engaging an architect for your project can cost from 5% to 20% of the cost of the project?
Spacemaker will save you unnecessary architectural fees and manage the entire project from the initial design concept stage through to construction completion. One of our talented designers will listen to your vision and come up with value-adding ideas that you may not have considered.
The different types of house extensions
Depending on your family's needs and the lifestyle you would like to create, different types of home extensions can cater to your requirements.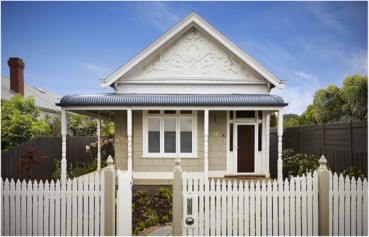 Single storey house extensions
A single storey home extension is a popular choice when space surrounding the property is available to build outwards. This type of project may involve expanding existing living areas such as the meals, dining and lounge, or adding a new bedroom or multiple rooms. Learn more about single storey house extensions and the many advantages you can gain from extending your home by speaking with one of our design consultants.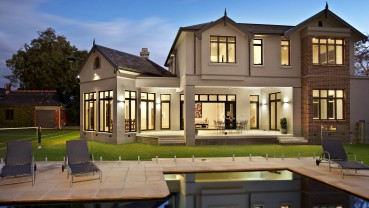 Two storey house extensions
Whether space on your property is tight or you would like to build upwards to take advantage of the views, a second storey home extension may be the solution. Many of our clients experience significant lifestyle improvements when embarking on a double storey home extension project. It provides them with all the same advantages of a single storey extension, without sacrificing precious space in the backyard and surrounding gardens.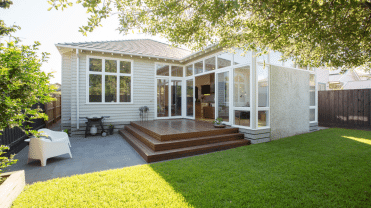 Extending the rear of the home is a popular way to maximise the space on a narrow city block in Melbourne. A rear extension can open up the home and invite the outdoors in, increase natural light and create an open plan layout for your entire family to enjoy. Similar to a single storey extension, a rear extension can add a single room or multiple rooms to your home. Talk to us about planning permits and design recommendations that will suit you and your family.
Preparing for home renovations and extensions in Melbourne
A home extension project is an exciting time, but it can often feel a little overwhelming. Our team can help you to prepare for a house extension and answer any questions you may have. We have helped thousands of homeowners across Melbourne to transform their houses into their dream abodes since 1969.
Where to start with a house extension
When exploring the many options available, the best place to start is to write down what your main objectives are. Ask yourself, what am I trying to achieve with this project? An extra bedroom is a solution, however, it's important to think about what problem you are trying to solve before coming up with a solution. For example, you may have a growing family that needs more space. If this is the case, an extra bedroom may only be part of the solution longer-term. Once you have a list of the objectives you would like to achieve, create a scrapbook or digital mood board filled with photographs and ideas you like. This will help you to visualise the ideas you have in mind. It will also put them into one consolidated place that is easy for you to discuss with others.
It is important to create your mood board or scrapbook with those that live in your home to ensure they have contributed and are part of the process from the very beginning. Once you have some visual examples of the spaces you like, it's time to speak with the experts to get some advice and learn more about what might be feasible for your property.
How to start planning a house extension
When planning a house extension project, consider your key objectives, your timeline and your budget before you start speaking with a builder. An experienced builder will help you to refine your objectives to ensure that they will meet your lifestyle needs, along with explaining the timelines required to meet your objectives. Your budget will need to be considered at the beginning of the process to ensure that your ideas and objectives line up with what is affordable for you. 
Once you have considered your objectives and budget, it's time to speak with a builder about the next steps in the process. Spacemaker Home Extensions have developed a simple six-step process to help our customers with planning for a home extension project. We have also mapped out what to expect at each stage of the process. We find that these easy steps are the recipe to a successful building project:
Home visit
Concept plans
Detailed project plans
Budgets and timings
Support with permits and town planning
Management onsite
If you would like some advice about your next project, speak with us about your Melbourne home extension ideas. Our experienced team will guide you in the right direction. 
Frequently asked questions about house extensions
There are many ways to create a seamless flow between the façade of an existing house and the rooms that have been added to a home with an extension. The materials selected for the extension and the design of the new zones are key to tying the old and new spaces together effectively. A builder that specialises in home extensions in some of Melbourne's most premium suburbs will have an eye for details that other home builders may overlook. Our experienced design consultants have worked with homeowners in Toorak, Albert Park, Malvern and various other prestigious locations across the city – They are specialised in the art of creating new spaces that blend in perfectly with the existing façade and interior of a home. Whilst we love working on homes built in any era, our team are particularly skilled at extending and renovating character homes, period architecture and homes that are heritage listed. 
A home extension can vary in cost depending on the design and materials used to complete the project. Our home extension projects range between $150,000 and $2m. When sourcing quotes and estimates, it's important to check the quotes you receive carefully. Some builders exclude hidden costs such as demolition work, excavation and the removal of debris from their quotes. This is then added as an additional fee once the project is agreed to. Other builders provide inadequate prime cost and provisional sum allowances resulting in unexpected additional costs to the client upon completion. At Spacemaker Home Extensions, the quotations we provide to our clients are accurate with a detailed description of works to avoid any nasty surprises or additional costs. Our thorough quotation process allows our clients to relax knowing their budget will be protected in the hands of an experienced and highly respected building company.
We have designed and constructed thousands of double storey homes in Melbourne's inner suburbs. Design and construction costs vary significantly depending on the design, the age of the home and the materials needed to create a seamless flow between the new and existing elements. In our experience, the average investment for a two storey home extension in Melbourne ranges between $320,000-$640,000.
Generally speaking, yes – but not all home extensions are created equal. It's important to get expert advice and learn more about where to invest your time, effort and budget before embarking on a house extension to add value to your property.
Whilst most of our clients live in their updated homes for many years, they also benefit from the increased property value when the time comes to sell. If adding value to your home is a key motivation to extend or renovate, let's discuss what you have in mind. We can help you with recommendations that will increase the value of your home if your goal is to sell in the future.
At Spacemaker Home Extensions, we specialise in high-quality home extensions for single storey and double storey homes in Melbourne. Our estimates are comprehensive and transparent. We don't hide hidden costs from our clients when we quote on a home extension project. Our clients return to us multiple times because they value our honest and trustworthy approach as much as they love the homes that we create for them.
Our single storey extensions generally begin at $3,200 per square metre and our two storey house extensions generally begin at $4,000 per square metre. The average Spacemaker project is between $300,000-$500,000 per build. 
Spacemaker is a Melbourne-based extension and renovation builder with a 50-year history. We are specialists in the field, offering clients a seamless design-to-construction experience. With one company handling all the minute details of home extensions and renovations from start to finish, we can guarantee quality outcomes. By working collaboratively with our in-house team, you can be confident that your project will come to life the way you envision it, without any unexpected surprises. Our strategy blends practicality with creativity. Designs and floor plans emerge only after extensive consultation with our clients so that all of us are 'on the same page' before construction starts. You'll receive the benefit of a final fixed project price and ongoing support throughout the build.
Contact us to talk about your extension or renovation project. We'd love to hear from you.
Frequently asked questions about demolition work
In home building and renovation terms, a demolition is generally the removal of a load-bearing structure within a home. This ranges in complexity and could be as straightforward as the removal of a single wall, through to the removal of a room or an entire residence to make way for a new build to commence.
The costs to demolish a house are usually calculated by the square metre. In some cases, demolition work is calculated on an hourly basis. Depending on the size of the area that needs to be removed, the materials of the house and whether any hazardous materials need to be removed, the removal of foundations, site accessibility, the equipment and number of personnel needed to complete the job, the costs will vary. Before agreeing on a demolition, a quality home builder will provide you with estimated costs and timeframes based on rigorous site inspections.
When renovating or extending your kitchen, your builder will usually calculate the costs to demolish, remove and dispose of your existing kitchen cupboards, fixtures, fittings and accessories into the overall costs of the project. At Spacemaker Home Extensions, we are specialists in kitchen renovations and extensions. Kitchen demolition is built into the service we provide when our clients embark on a renovation or extension project with us. 
When renovating and extending a home, it may be most appropriate to demolish part of the home or to move existing walls, depending on the home designs and the council planning requirements in your area. Before commencing with a quote for a renovation or extension project, our design consultants will speak with you about the ideas you have for your home and a comprehensive inspection of your property will be carried out. We will then inform you if a partial demolition or full demolition may be most appropriate to accommodate your plans.  
At Spacemaker Home Extensions, we estimate that demolition costs in Melbourne start at approximately $16,000 for a complete house removal. Depending on exactly what your demolition requirements are, these estimates will vary significantly. At Spacemaker, demolition costs are included in the quotes that we provide for our home extension and renovation projects. If you choose to work with a different builder, speak with them to confirm the rates you should expect to pay for the demolition work needed on your property.
Speak with a trusted home builder that has a reputation for handling demolition jobs in your area. At Spacemaker, we are focused on creating homes our customers will enjoy living in for many years to come. Our recommendations and estimates are always well-researched and keep the final goal in mind. To create an estimate, we will speak with you about the changes you would like to make to your home and the lifestyle benefits you are hoping for. A site inspection will be planned at a time that suits you and we will work with you on the overall design of your home before we discuss demolition requirements. If we do feel that demolition work is needed to achieve your goals, we will evaluate the size of the area to be removed, the materials your home is constructed from, the home's foundations and the accessibility of the property. This information will be used to prepare an estimate for the overall project, rather than demolition as an independent service.