How to overcome the heritage restrictions of your street.
The Melbourne inner-city suburbs were amongst the first to be settled in the mid-1800s, later becoming one of the most extensive areas of low-density urban settlement in the world by the end of the 19th century.
Nowadays, Heritage Overlays are a common feature on Melbourne's streets and they play a crucial role in preserving the historical character of those suburbs.
Request a call back to discuss your next project
What is a Heritage Overlay?
A Heritage Overlay is essentially a zone or area that has been identified as a place or location of importance based on its significance to the local area. Once recognised, Heritage Overlays are added to a heritage register. Heritage registers list the critical elements and descriptions of a building style, landscaping, or streetscape and can affect trees, gardens, parklands, memorials, and more. The information is significant for specific areas and relates to various places, including a building or even a group of buildings. 
The purpose of the overlay is to conserve and enhance heritage places of natural and cultural significance and to control external paint colours, roof shapes, internal building changes and the removal of trees.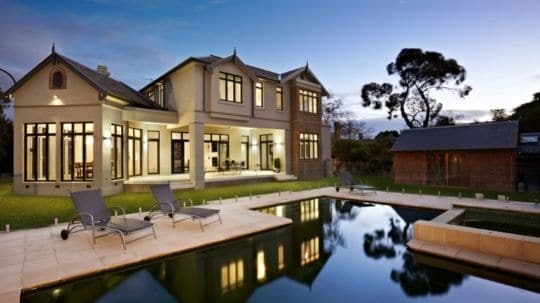 How does a Heritage Overlay restrict you?
A Heritage Overlay can present planning implications and possible design limitations, but it also represents a particular historical style of an era and has cultural significance. Some might consider it a drawback as those buildings often require council planning approval before starting a new extension or renovation.Councils have strict criteria when assessing planning designs within Heritage Overlays, and those include.
limitations on height to comply with the visibility of an extension from the street

new additions to generally be at the rear of the building or less significant elevation

assessing whether the changes are in line with the overall street's character and appearance

keeping the 'look' and 'feel' of the building original but distinguishing changes to other buildings on the street

keeping the significance and unique character of a place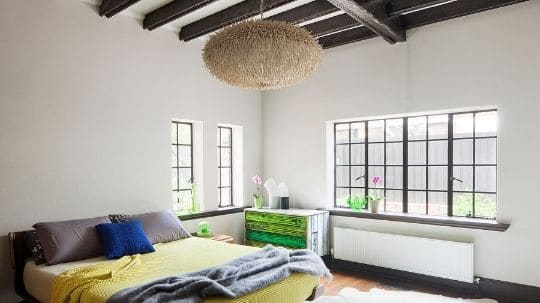 How to overcome those restrictions?
Expert advice is required when planning a home renovation or extension in a heritage home. To successfully work within Heritage Overlays, you need experience, creativity and the flexibility to work within the constraints that might be imposed on your project.
At Spacemaker Home Extensions, we work on many homes that fall within areas that possess Heritage Overlays across Melbourne. Talk to our Design Consultants to learn more about the homes we have transformed with similar restrictions.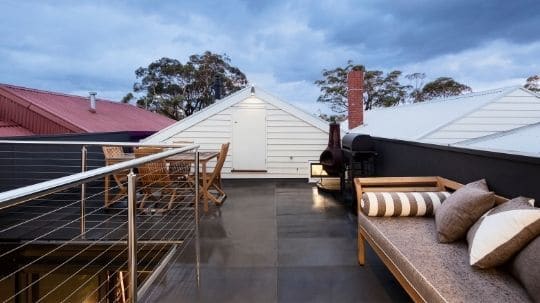 Why engage an expert to preserve history?
During your renovation or extension process, you need to create a design that provides the right amount of extra space and complies with all the building regulations, meets the local council's requirements, and often also a specialist heritage consultant employed by that council. It can be a balancing act.
With 52 years of experience serving the wider Melbourne homeowner's market, we have gained enough knowledge to offer you a stress-free renovation project and a quality result at the end.
We are a boutique building company and we are one of Melbourne's most awarded. Our team is 100% committed to realising your dream design, no matter the challenges.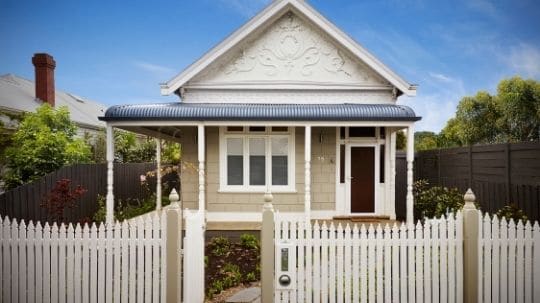 Incorporating natural streetscape design features
Your new design must be sympathetic to the original dwelling and the surrounding character of the street, but it must still be distinct from the original residence.
Original features can be kept and flow over into the addition of the house to create a complete look rather than the impression of two separated buildings.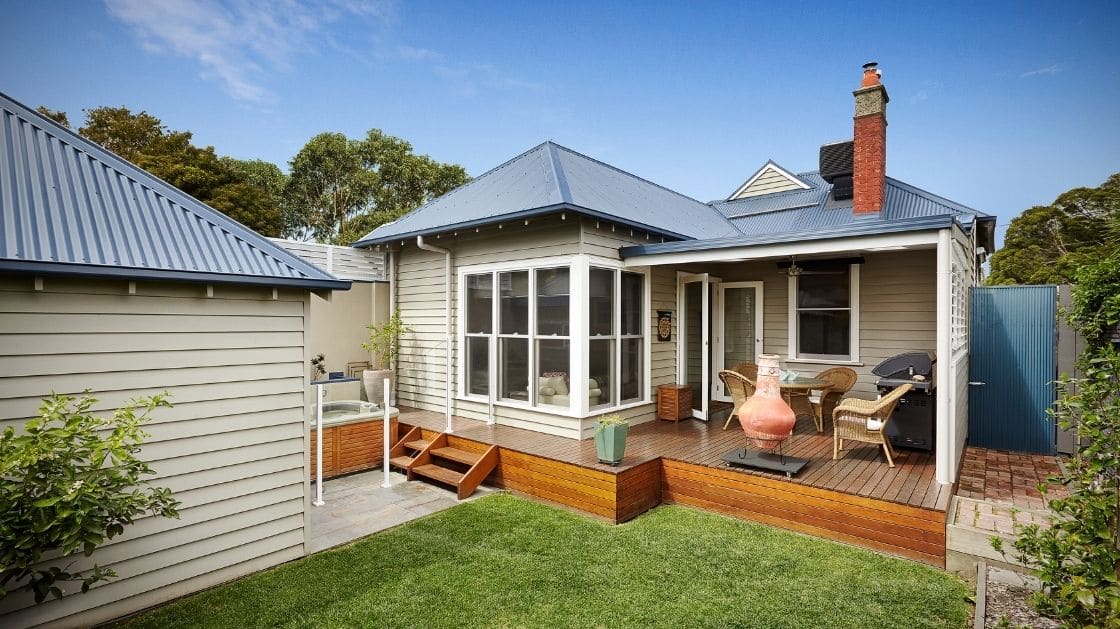 Request a call back to discuss your next project
An example from our project portfolio
Our Hawthorn extension and renovation project is the perfect example of achieving a stunning result despite Council heritage rules and heritage advisor's requirements. Many conflicting demands including council regulations, the owner's brief and the challenges of updating a home more than 100 years old didn't stop us from creating a functional and modern home.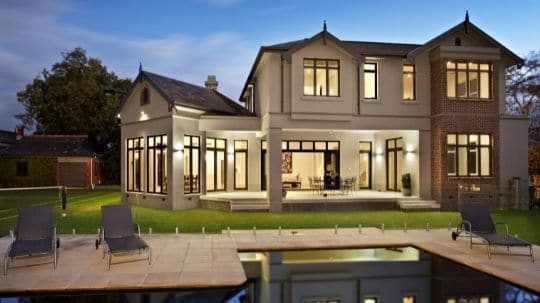 Design solutions for the entire family
The clients had three children and wanted us to provide the family with sophisticated living conditions that could take the children through their teenage years and into their early twenties.
The exterior styling of the addition demanded a substantial looking structure that was not just a double-storey box built on the back of the house. Spacemaker's design solution included creating a self-contained wing upstairs for the children, with a living area and a separate bedroom, ensuite bathroom and walk-in robe for each child.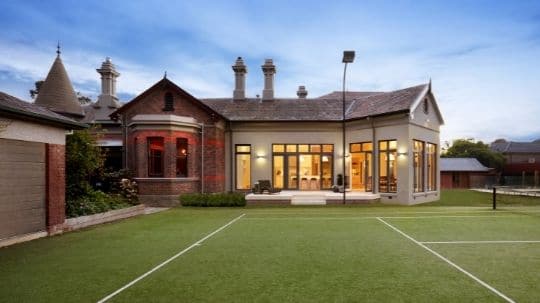 The results speak for themselves
Downstairs, a new kitchen and family living/dining area opens onto an alfresco dining space with views over the tennis court and pool.  
The new works used slate roofing, dark Hawthorn bricks and render that tied the house's new extensions in with the old. The extension is distinct from the original home; however, incorporating these elements ensured that the original features were reinforced, providing a cohesive finish.
The result was a stunning abode that required considerable design expertise to meet the requirements of both planning and building guidelines to stay within council rules, whilst delivering a home that the owners loved.
How can we help you?
The first step is always the most important, and every journey begins with a personal consultation. Our design team will sit with you to ensure we have all the facts and vision to provide you with a quality finish that aligns with strict Heritage Overlay restrictions.
Planning is the key and we are here to help with that. Taking the stresses out of a major demolition, extension, renovation, or even custom new home build is what we are known for and we pride ourselves to be there for you every step of the way.
With over 52 years of experience and helping thousands of clients in and around Melbourne achieve their dream house goals, Spacemaker Home Extensions are the experts in home renovations and extensions. By combining your home ideas and our extensive knowledge, we can help you transform your historical building into a modern and functional home in no time. If you would like to get some more information on stress-free quality extensions and renovations, call our expert team on 03 8873 7800 today to book your free consultation.