Top tips to successfully transform your house into a home you'll love
Adding the final touches to your home renovation is an exciting experience. Sometimes this can seem like a constant work in progress, as design trends are always evolving. Fortunately, there are a few classic decor elements that rarely go out of style. To inspire your personal journey, we've selected five features that can inject just the right dose of comfort, colour and charm into your home.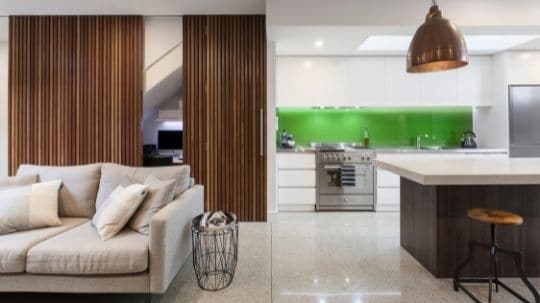 Tip 1: Make accent colours a focus
Colour coordination, when executed well, can turn an ordinary house into an extraordinary home. So what is a good way to use colour in your finishing touches? We recommend choosing a shade that can be featured throughout your home in various ways. Perhaps the artwork displayed in your lounge has elements of blue.
Consider accentuating this colour by tastefully adding accessories, such as a blue vase placed on the coffee table or a luxurious blue rug in the centre of the lounge. Continue by adding touches of the same blue tones in each room. Make sure the shade you choose as an accent easily blends in and complements each room's design and colour scheme. The coordinated look can add a sense of harmony and relaxation to your home.
Tip 2: Add texture to the dining area
Does your dining room look slightly flat or bare? If you sense that something is amiss but can't exactly pinpoint what it is, adding some texture will often fix the problem. Texture is one of our favourite elements to experiment and get creative with, as it can add visual interest and layers of warmth and richness simultaneously. Fabrics, furniture or dinnerware can provide the perfect amount of texture and interest to complete the look of the room.
You can also try out patterned table runners, elaborate cutlery, unique centrepieces, a bouquet of flowers or a beautiful wallpaper to apply on a feature wall. The colour you choose as your accent can help to guide you along the way to achieving a rich and warm atmosphere.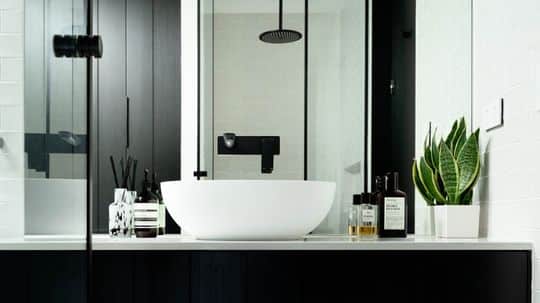 Tip 3: Dress up the bathroom
In the bathroom, first tackle the clutter. Store all your daily cosmetic and skincare products out of sight to free up as much space as you can. A quick but practical way to style your bathroom is to swap out your regular hand towels for plush, colourful or embroidered ones.
Spruce up the bathroom sink table top with a decorative vanity tray topped with a set of scented candles, luxury soaps and cotton swabs. If there's an empty corner in the bathroom, place a small wooden stool with a vase of fresh flowers and some facecloths in your chosen accent colour in it. These simple touches can instantly transform your bathroom so it feels more like a lavish spa.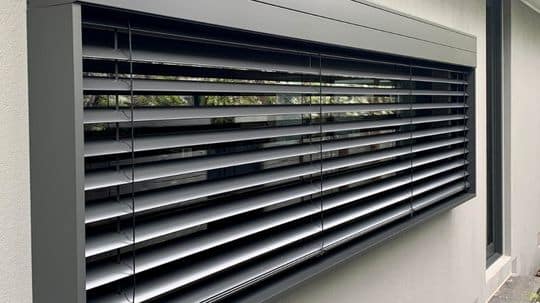 Tip 4: Motorised window blinds
Window blinds are a stylish yet functional addition to your home. They can add an extra layer of privacy, offer a more effective method of light control and they are versatile enough to match the aesthetic of your home. Automated blinds are convenient and can be the solution to controlling your privacy on those high-reaching windows.
An external Venetian blind can also be integrated with your home automation system so you can easily manage it with the touch of a button. Motorised blinds have the potential to improve your home's energy efficiency alongside a host of other benefits. When blinds are automated, they add a sense of elegance and luxury to your home that no other type of window shading system can provide.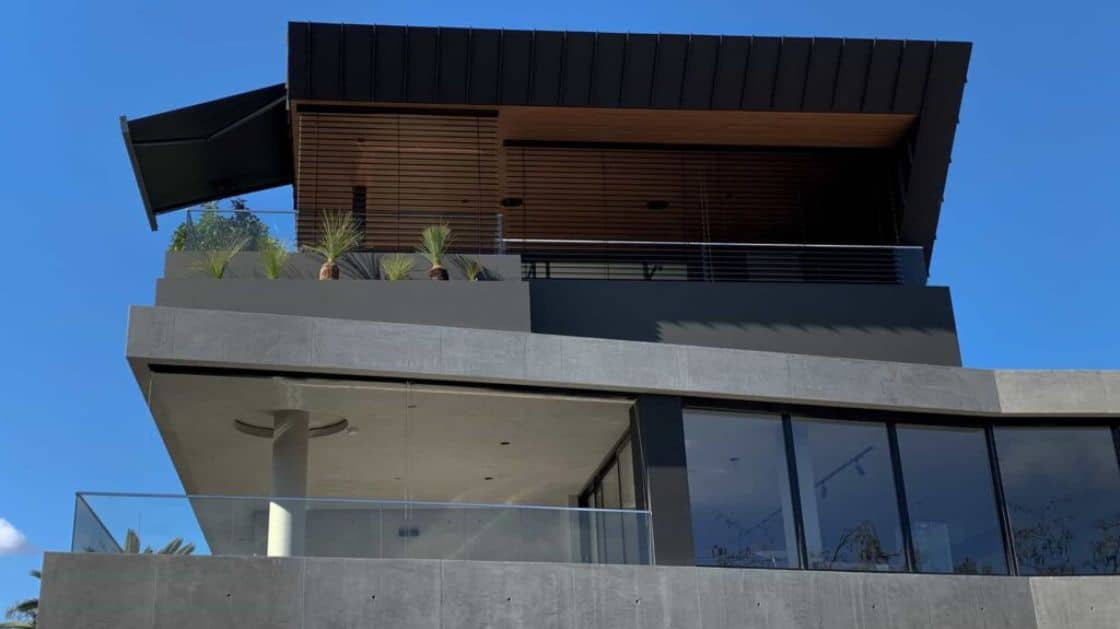 Tip 5: Sophisticated outdoor shading
Outdoor shading can protect you from harmful UV rays, keep your outside living area cooler and maximise the use of your outdoor space. Much like window blinds, outdoor shading can be automated to provide convenience. Designer brands, such as markilux, make retractable roof awnings in a wide variety of colours, sizes and fabric textures, combining all the elements for outdoor comfort and style. Because their aesthetic is versatile, outdoor shading can match the colour and design of your home's façade.
Retractable awnings can maximise the use—and look—of your outdoor space and you'll appreciate their signature 'wow' factor every time you operate them. Choose a reputable blind specialist that can guide you to select the right style, colour and shading option for your home. SOM Blinds is a supplier for both outdoor and indoor blinds in Melbourne, offering complete solutions from design and manufacturing to installation and maintenance.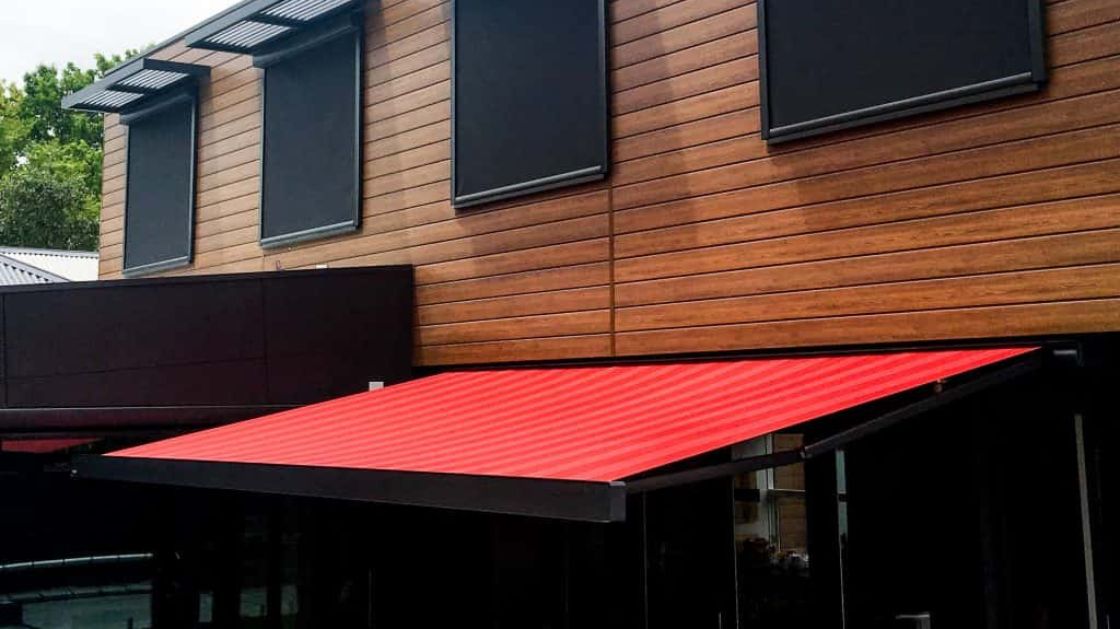 Personal finishing touches pair best with a personalised home design
Whatever decor elements you choose to add the finishing touches to your home, whether it's integrating your interior design flair or installing the best motorised blinds in Melbourne, remember that it's your personal sense of style that matters most. For this reason, the Spacemaker Home Extensions team works alongside clients at every stage of the decision-making process during a renovation and extension project. If you're thinking of extending or renovating your home, or if you're interested in finding out what your options are, speak to us about what you have in mind and we can draw up a complimentary quote for you.