Be the envy of the street with these outdoor area ideas in 2022
From fully equipped kitchens to growing your own organic produce, we share the hottest outdoor area trends for 2022 and beyond. Discover how you can easily transform any sized outdoor space into an enchanting area to entertain family and friends or simply unwind at the end of the day.
Alfresco living and dining
Borrowed from Italian culture, we have adopted the phrase 'alfresco' in English to mean In Italian 'fresh open air' living. Alfresco dining has always been popular as it gives us a change from the everyday routine and makes us feel like we are on holiday. With many of us enduring more time at home recently, this has led to an increase in people seeing their garden as an escape and an extension of their home.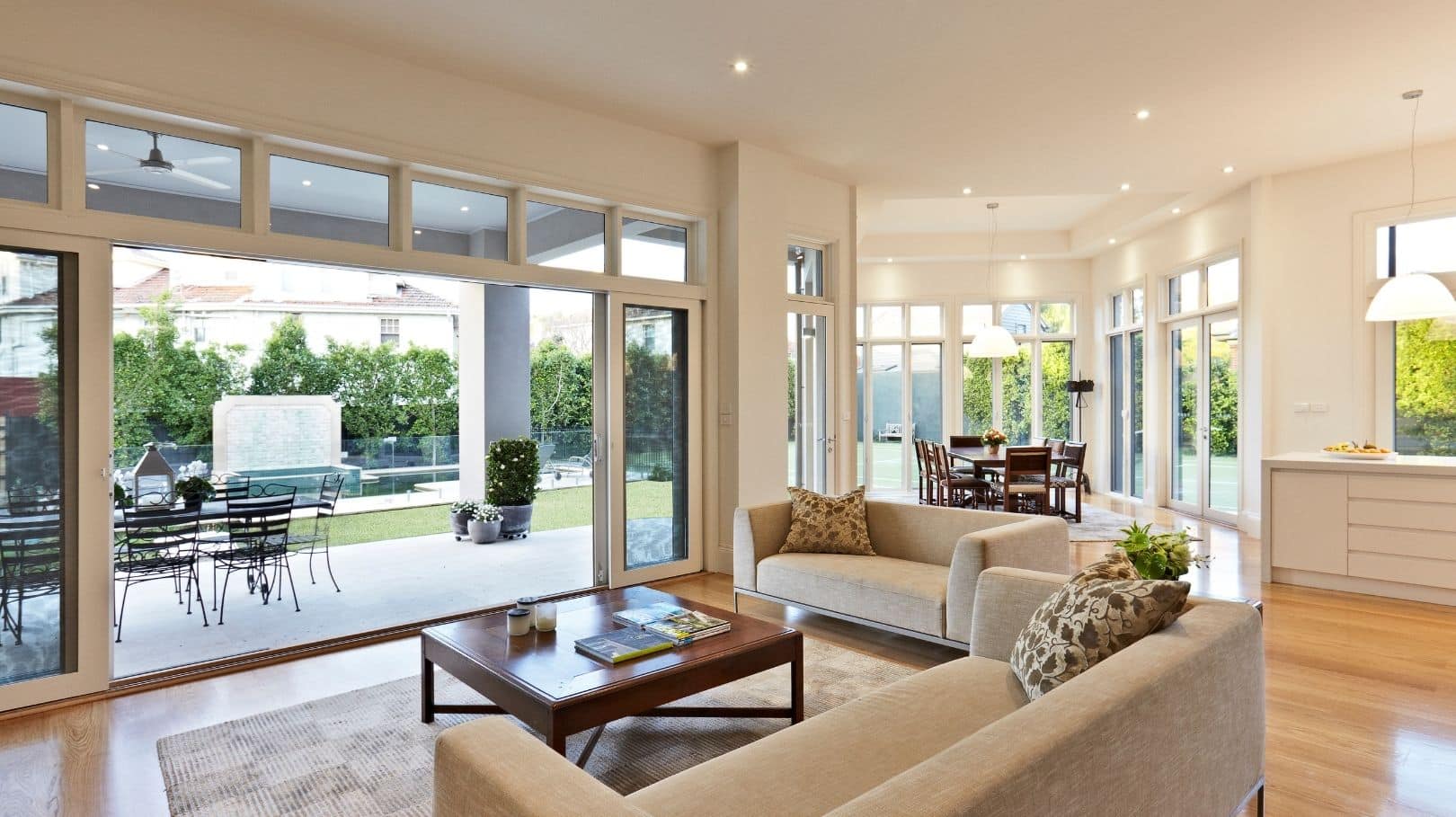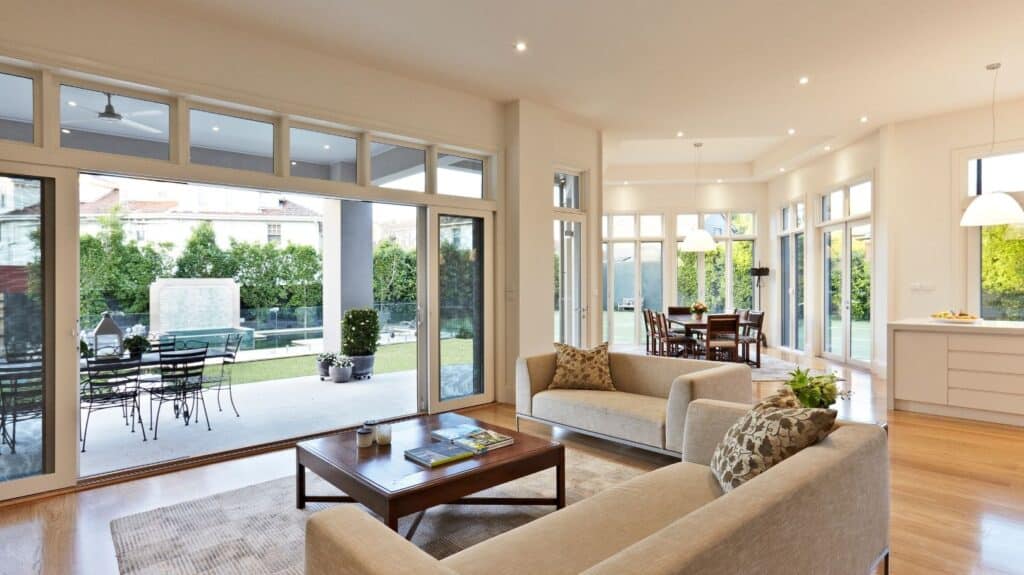 Multi-functional spaces
This year, one of the newest outdoor area ideas is to adapt a space to create a multi-functional area for entertaining, dining and relaxing. The team at Spacemaker Home Extensions are highly skilled in designing homes that maximise the way the entire family can use a space. Think modular tables that can be extended for dining after a long working day, multi-functional furniture with storage beneath to accommodate blankets and exercise equipment or tables that become benches for extra seating.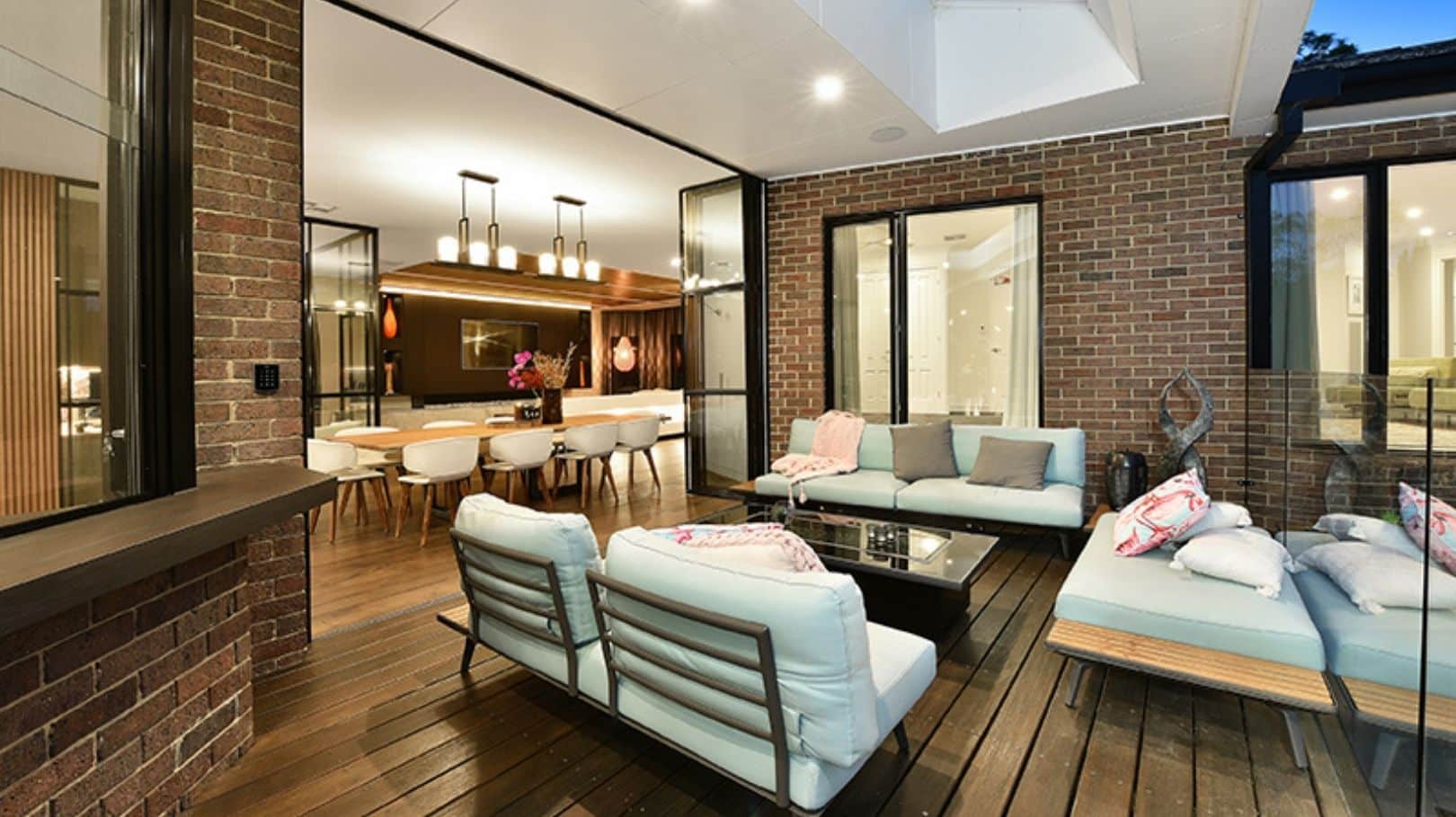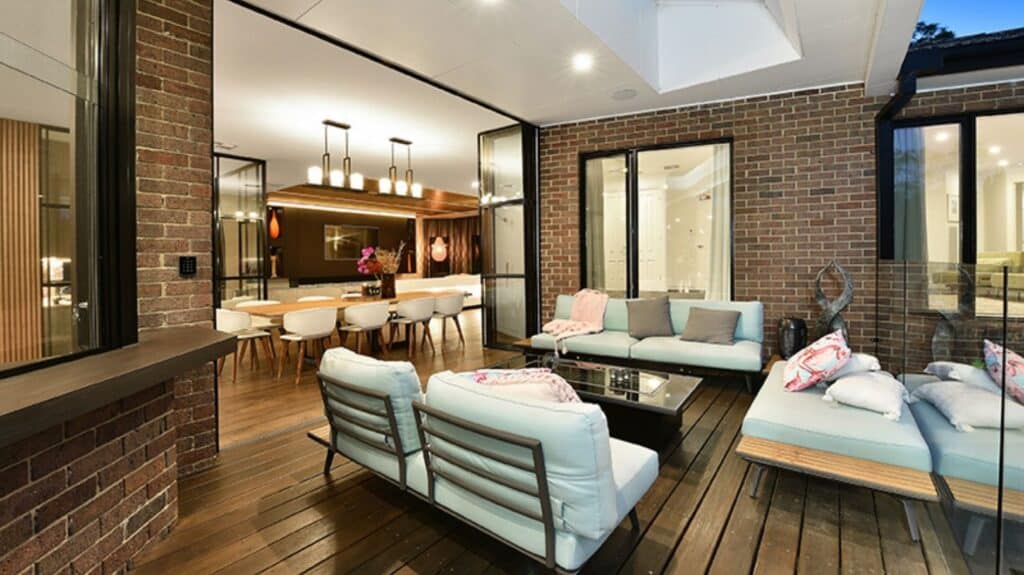 Outdoor connectivity
Investing in technology is essential to facilitate outdoor living. There are numerous weather-resistant gadgets on the market to help keep us comfortable outside for longer. WiFi boosters, outdoor speakers and portable tv's mean you can use your outdoor area for watching movies, working or even a home workout.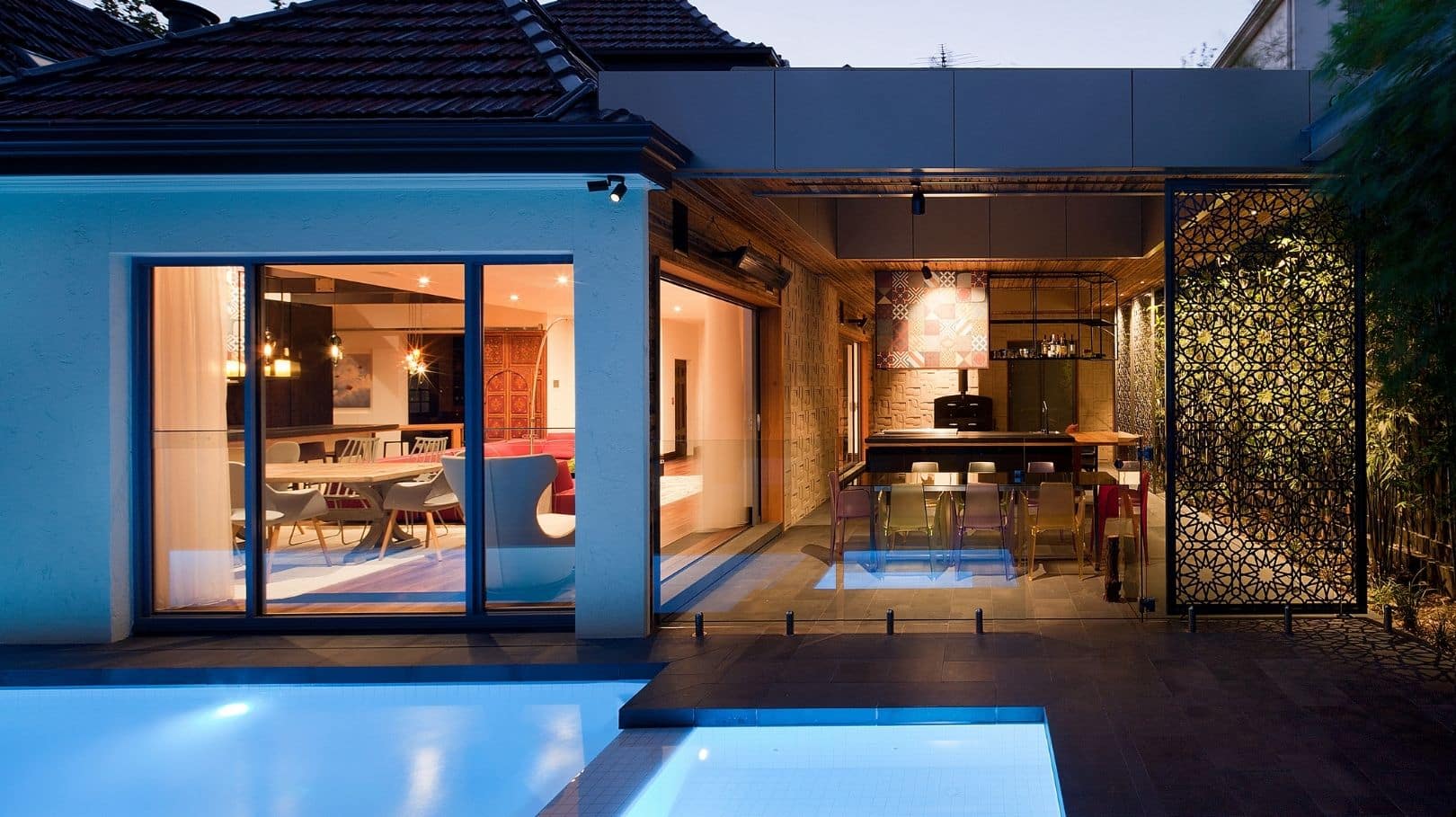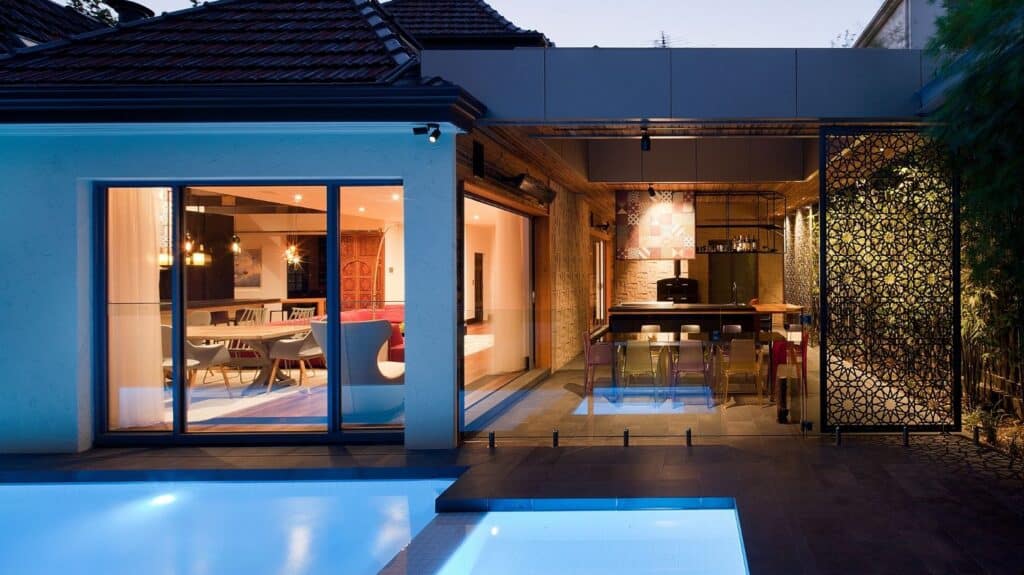 Pizza ovens
Pizza ovens are one of the most popular alfresco ideas for any garden. Letting your guests choose their toppings and make their own pizza is the ultimate fuss-free way to entertain. Pizza ovens are inexpensive, durable and guaranteed to impress your dinner party guests. Whether you are looking for a brick, metal, portable or stationary option, there are a variety of 'do it yourself' outdoor pizza oven ideas available; simply choose to make it yourself or buy one pre-made.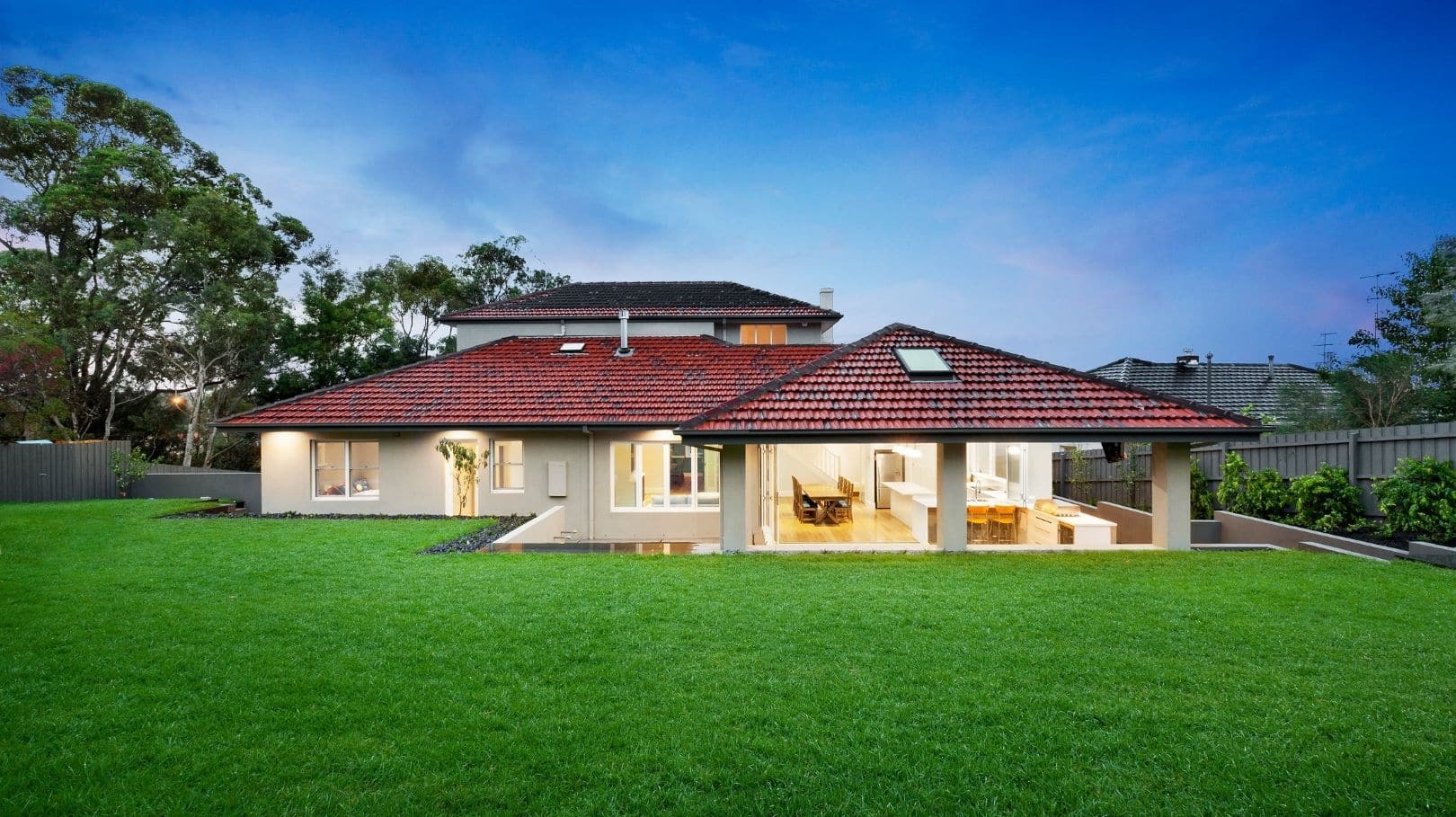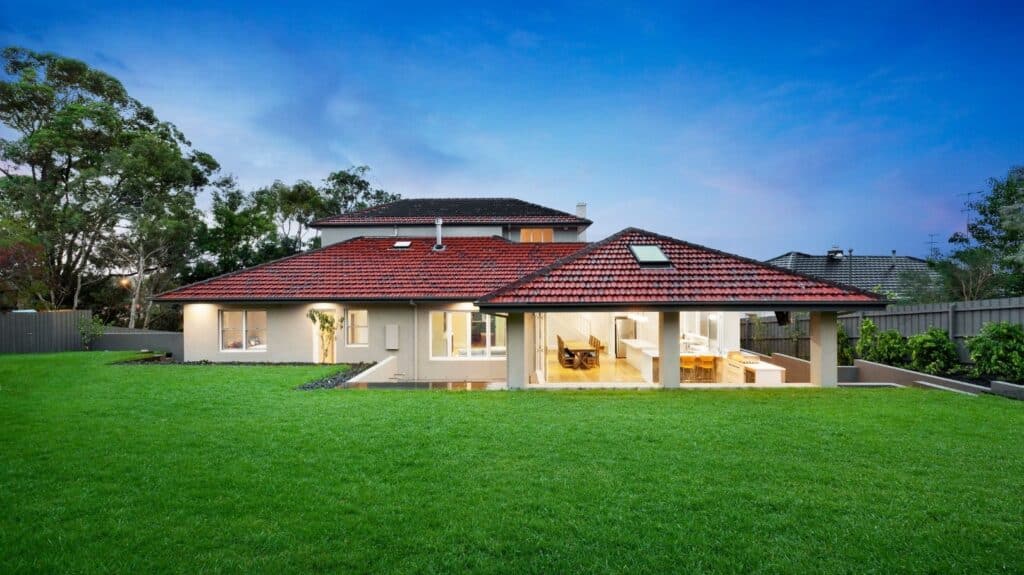 Home-grown produce
There is nothing better than whipping up a batch of G&Ts and reaching across to pick a garnish from your very own garden. Making space in your backyard for growing fruits, herbs and veggies is not only a great conversation starter but a clever way to save money and boost your health. There are numerous vegetable garden ideas for any sized backyard, from smaller vertical veggie patches to more extensive multi-bed gardens.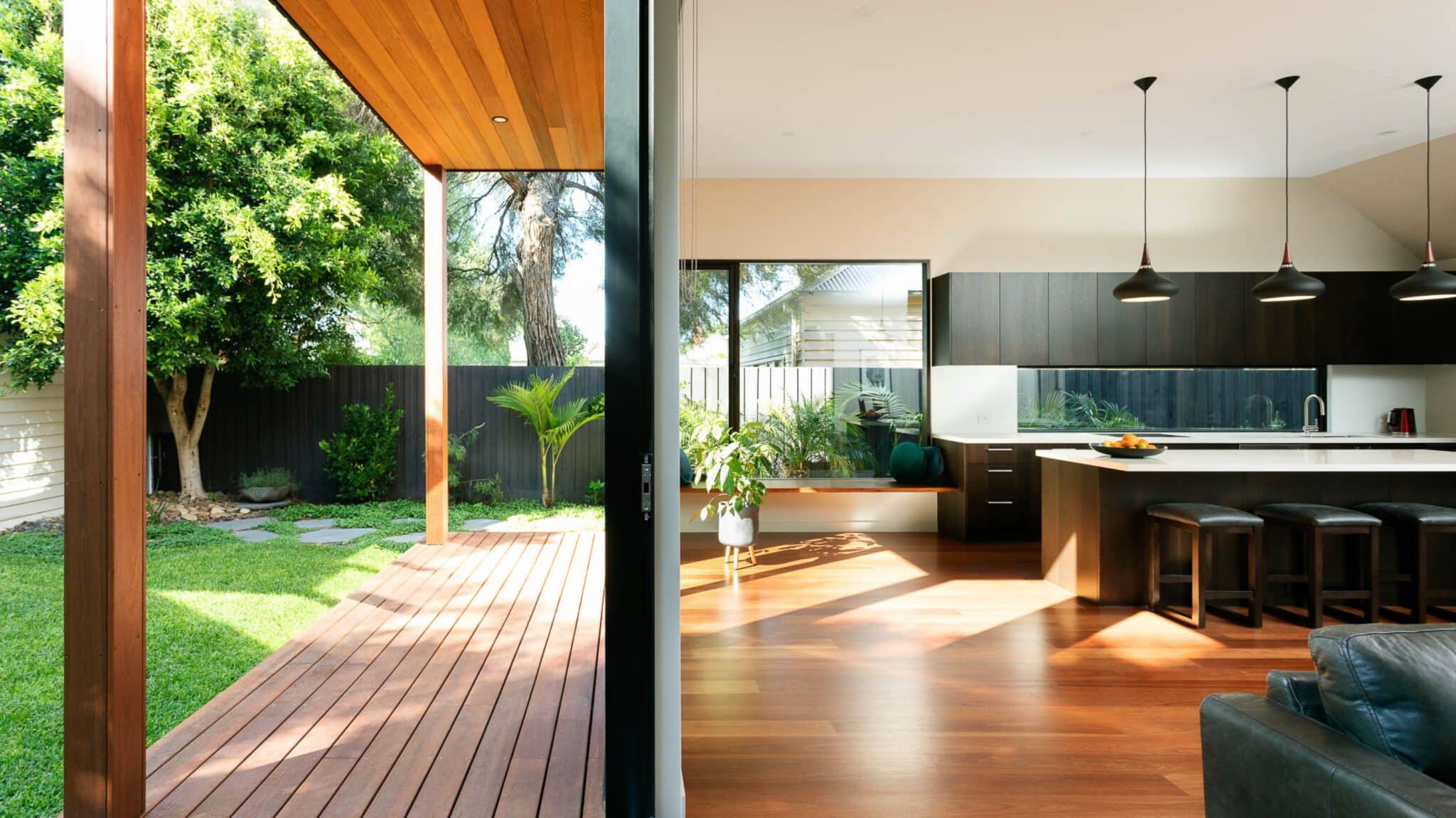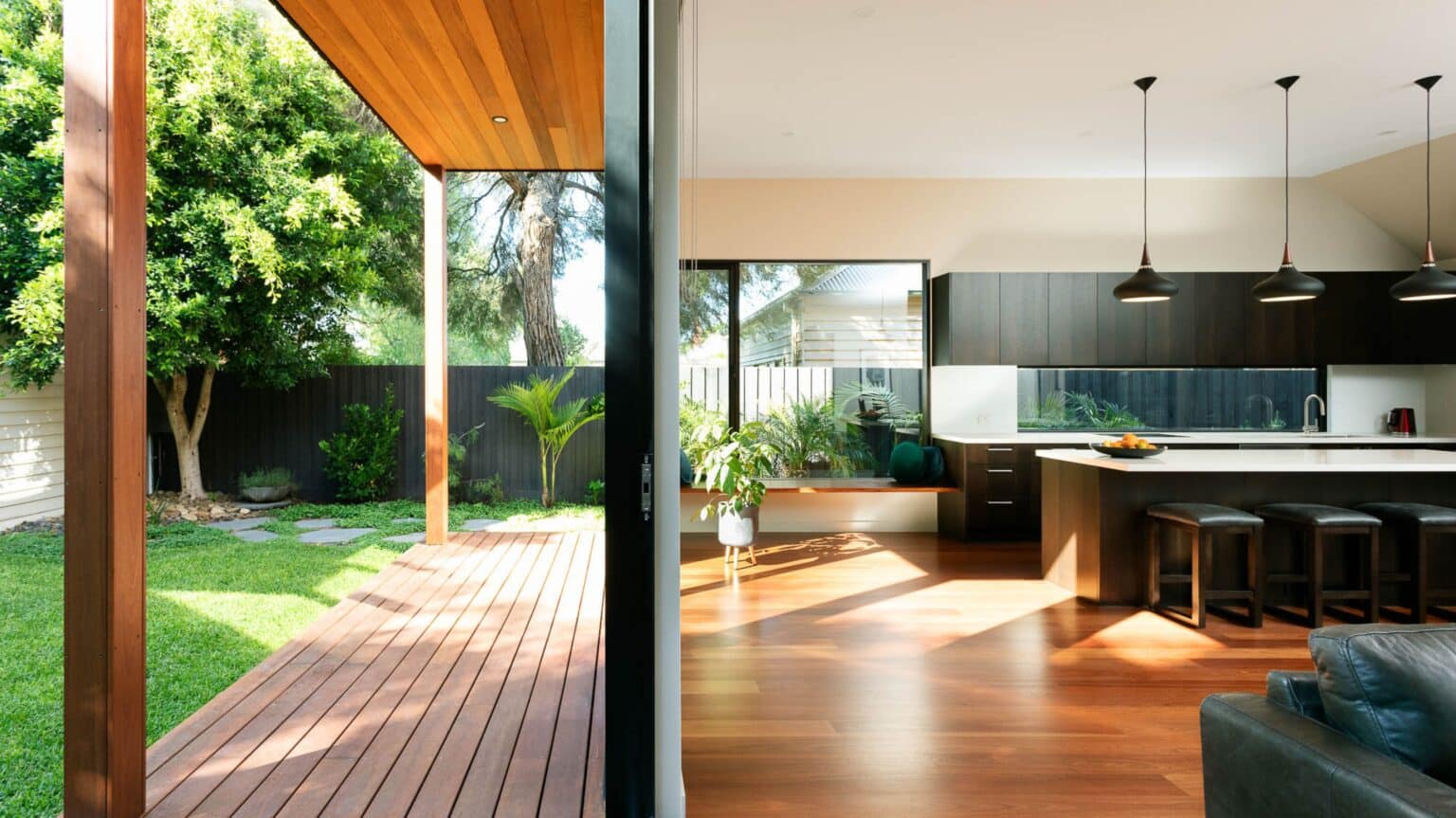 Outdoor kitchen trends
Whether they stand alone or are attached to the home, outdoor kitchens are one of the biggest outdoor area trends in 2022. An outdoor kitchen usually comes equipped with its own bench space, sink, storage area and refrigeration capabilities, enabling seamless entertainment with family and friends whilst keeping the mess outside!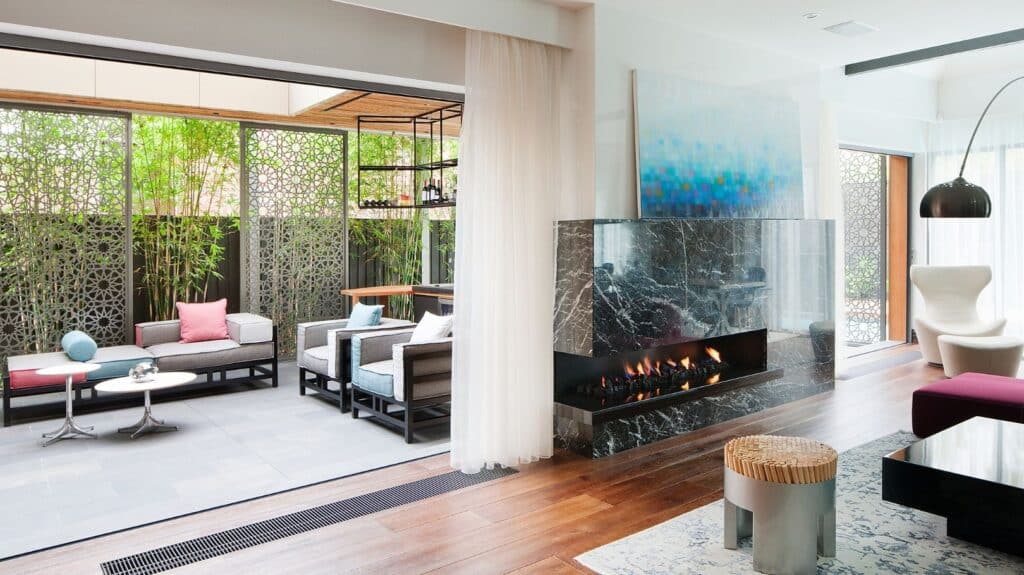 Backyard bars
Consider including an outdoor bar area to make your outdoor kitchen stand out from the rest. Think bar stools, wall-mounted television and a range of taps and optics so that you can entertain and never miss a game!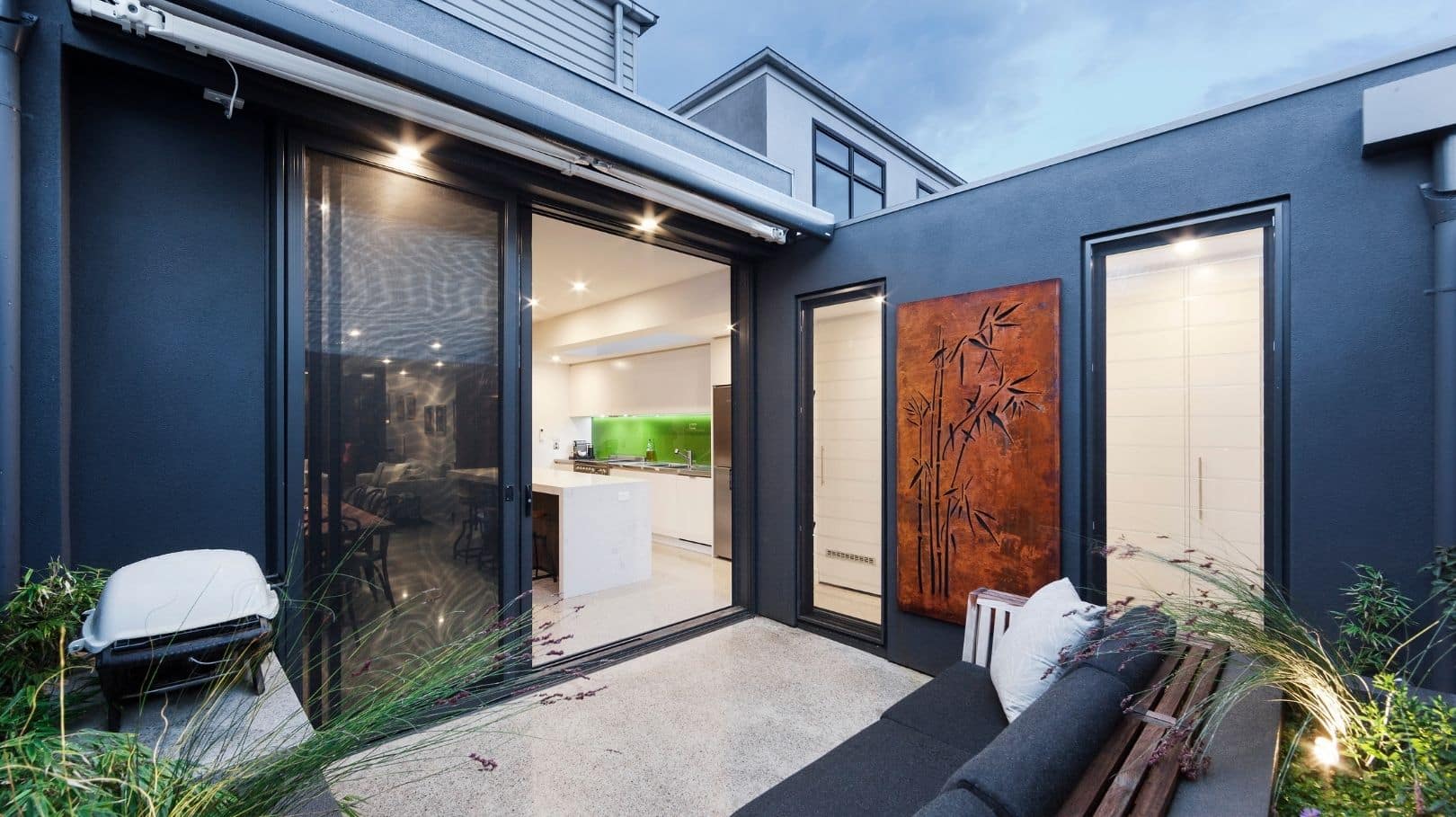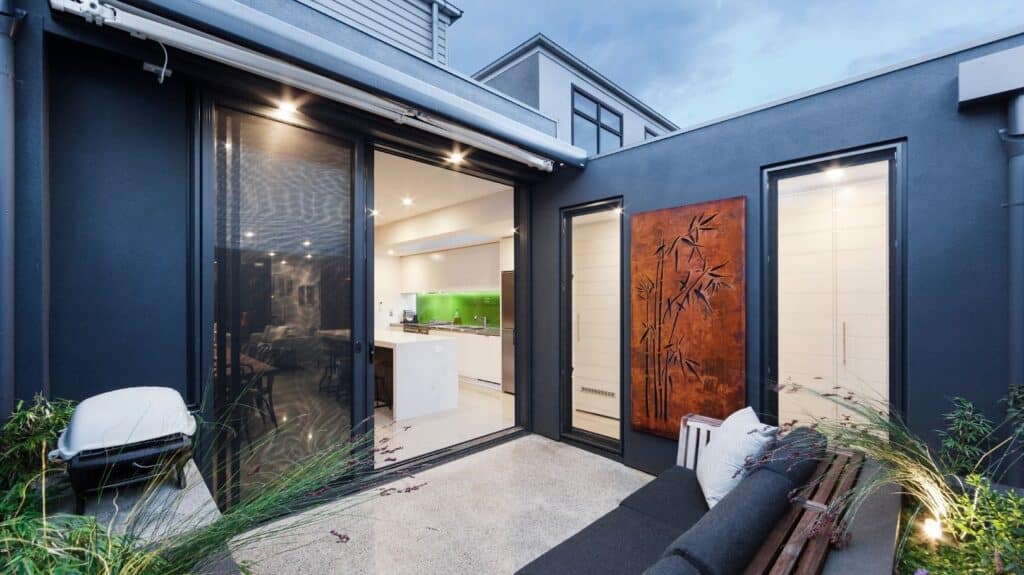 Blending indoors with outdoors
Fluid indoor and outdoor home designs were a huge trend in 2021 and this will continue throughout 2022. A custom house extension with retractable or large sliding doors and a continuation of interior decor and flooring would be an excellent way to update your home and welcome a new way of living.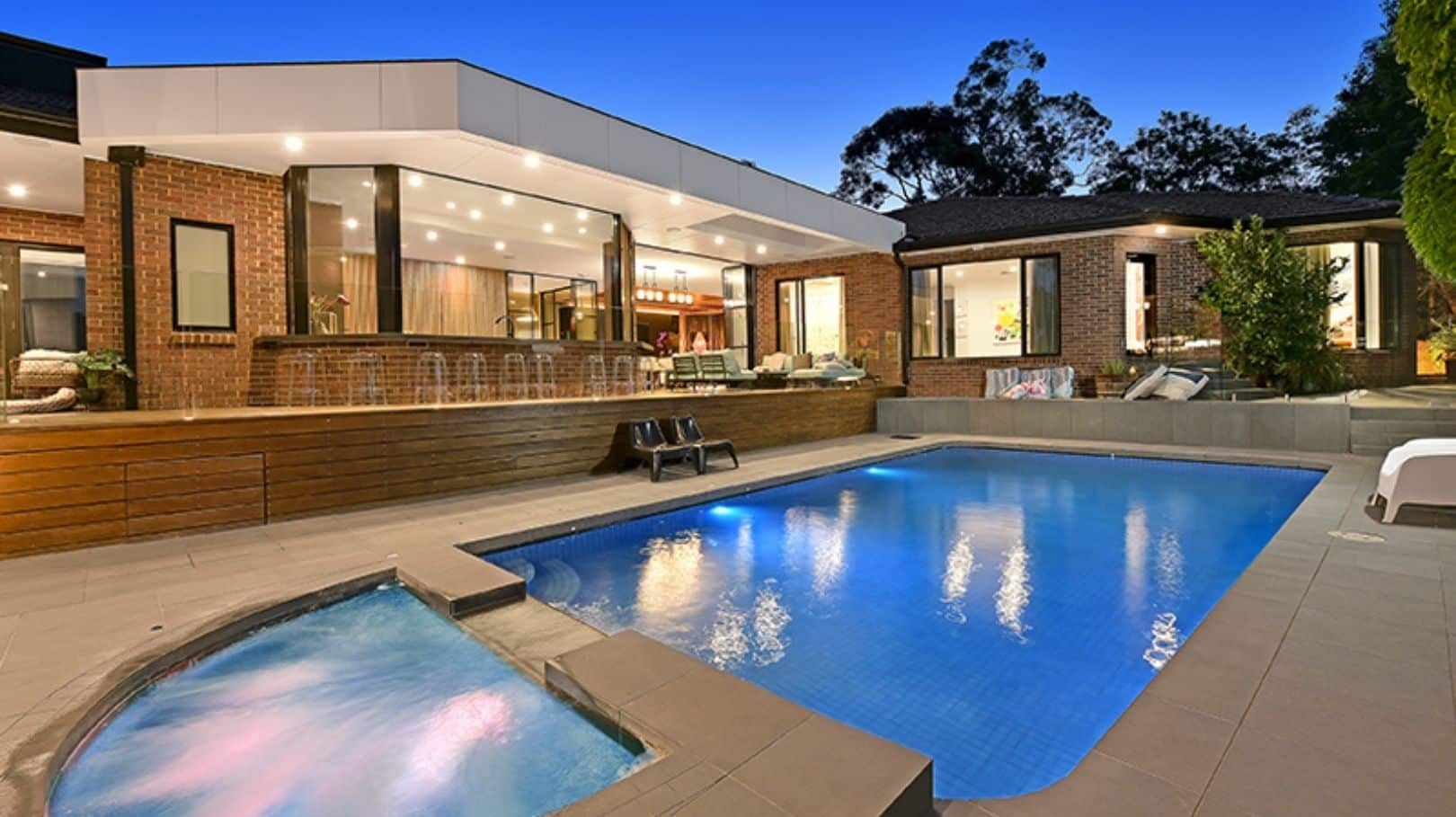 Minimalist furnishing
This year, a warm muted palette paired with a coastal-inspired colour scheme is a popular outdoor design trend. In addition, outdoor room ideas for 2022 will heavily feature inbuilt weather-resistant seating, breathable fabrics, shaker style kitchen cabinets and natural timber shelving to create that timeless holiday villa-style living.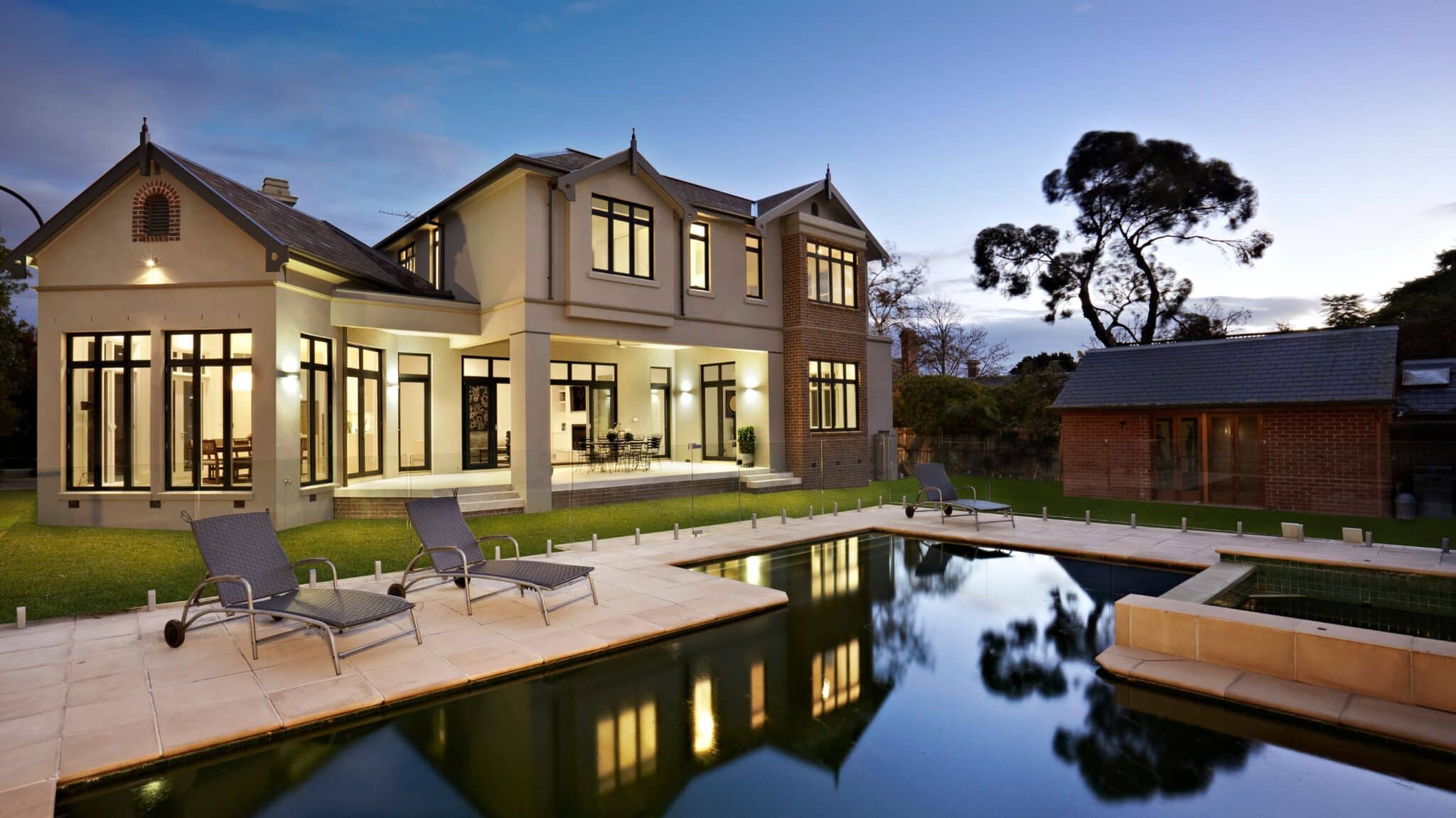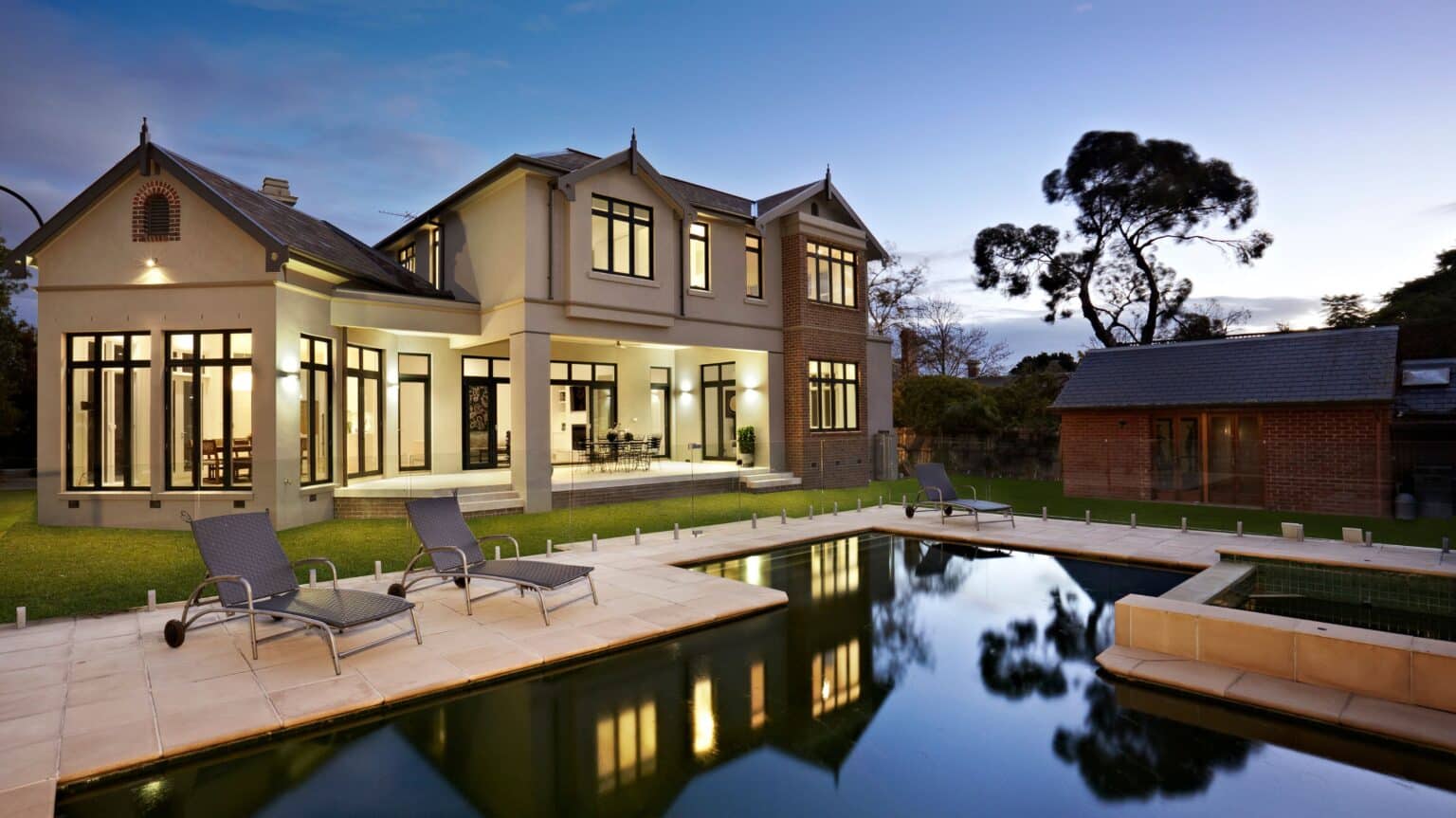 Outdoor kitchen must-haves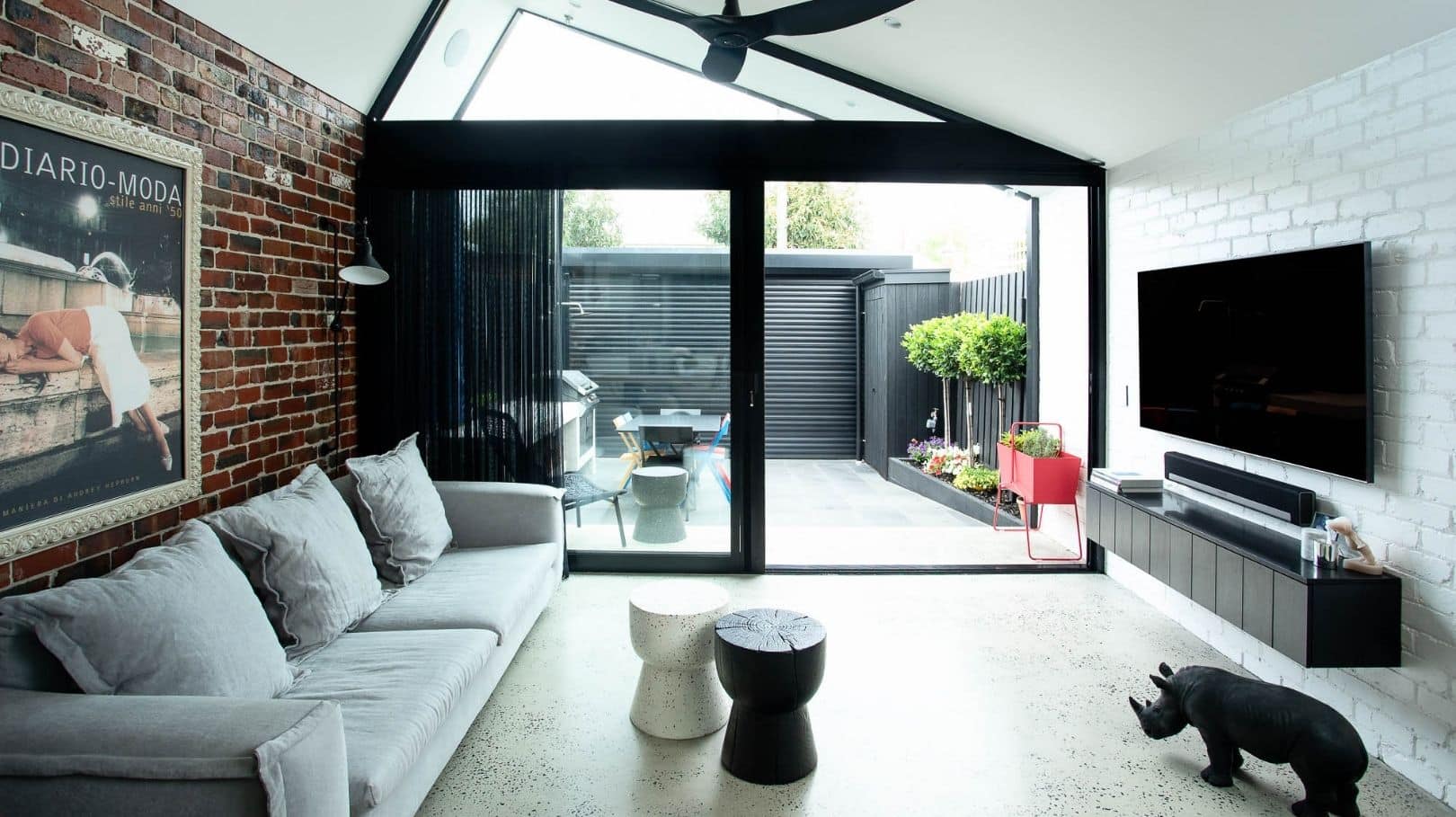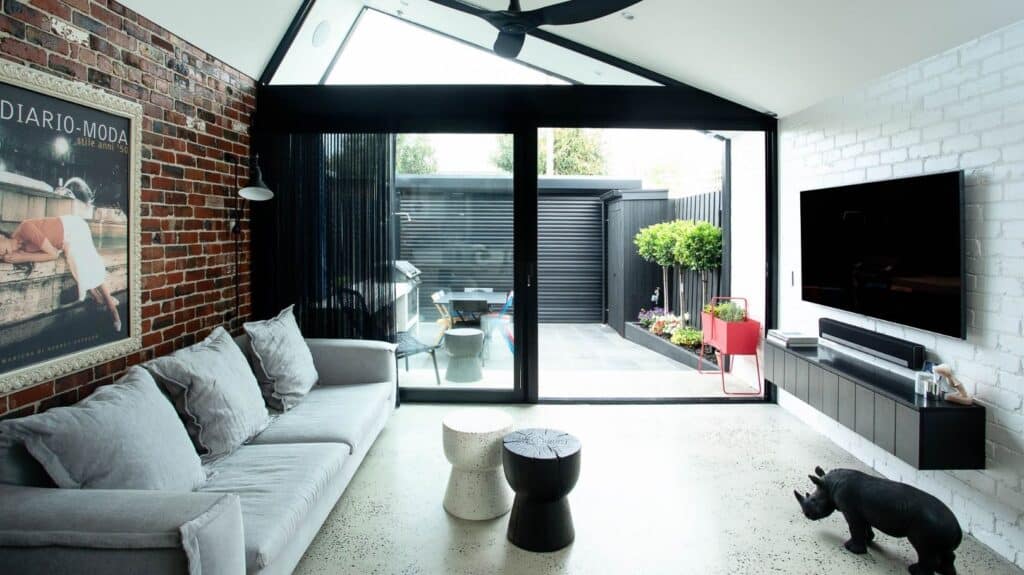 Easy-clean surfaces
Nobody wants to spend hours cleaning up each night, so consider investing in surfaces that are easy to wipe down, such as stainless steel workbenches. What's more, stainless steel is incredibly durable and hygienic, which means not only will it last longer, but you will also have peace of mind knowing your kitchen is clean and sterile.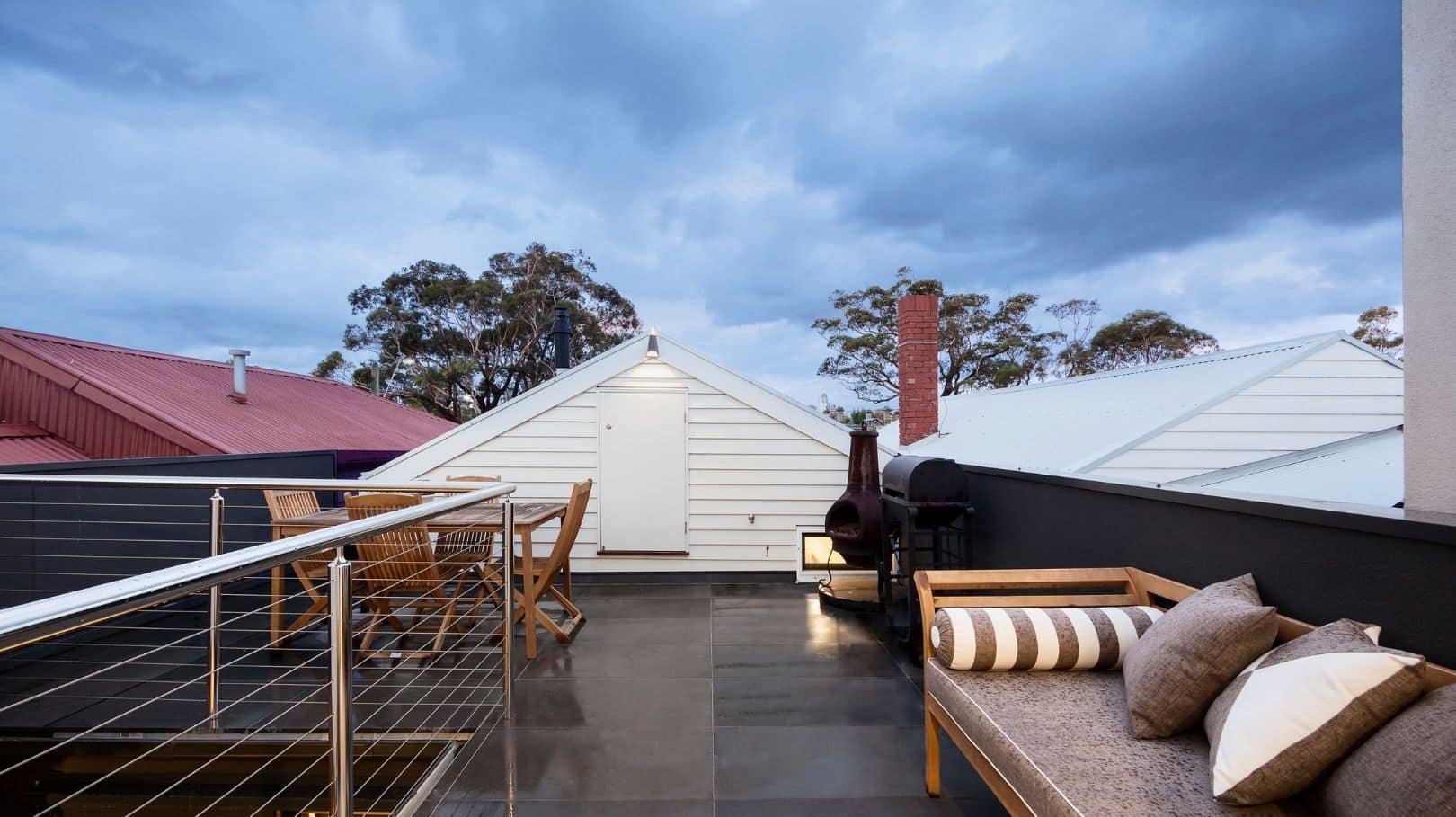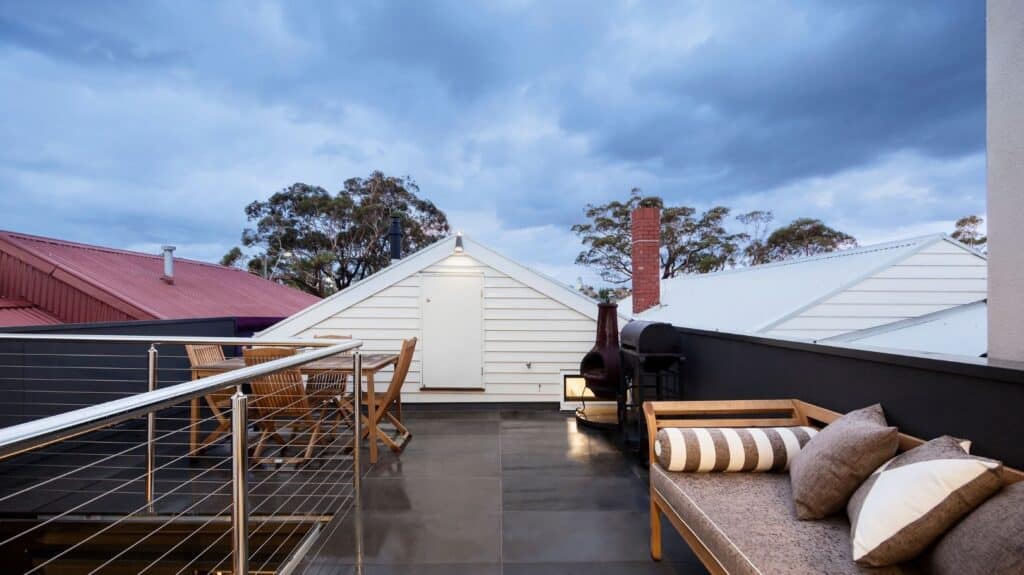 Low maintenance seating areas
Consider installing a gravel fire-pit seating area where friends and family can gather. Gravel is an inexpensive and low maintenance option, providing the perfect spot for your guests to keep warm or perhaps even toast some marshmallows during the cooler months.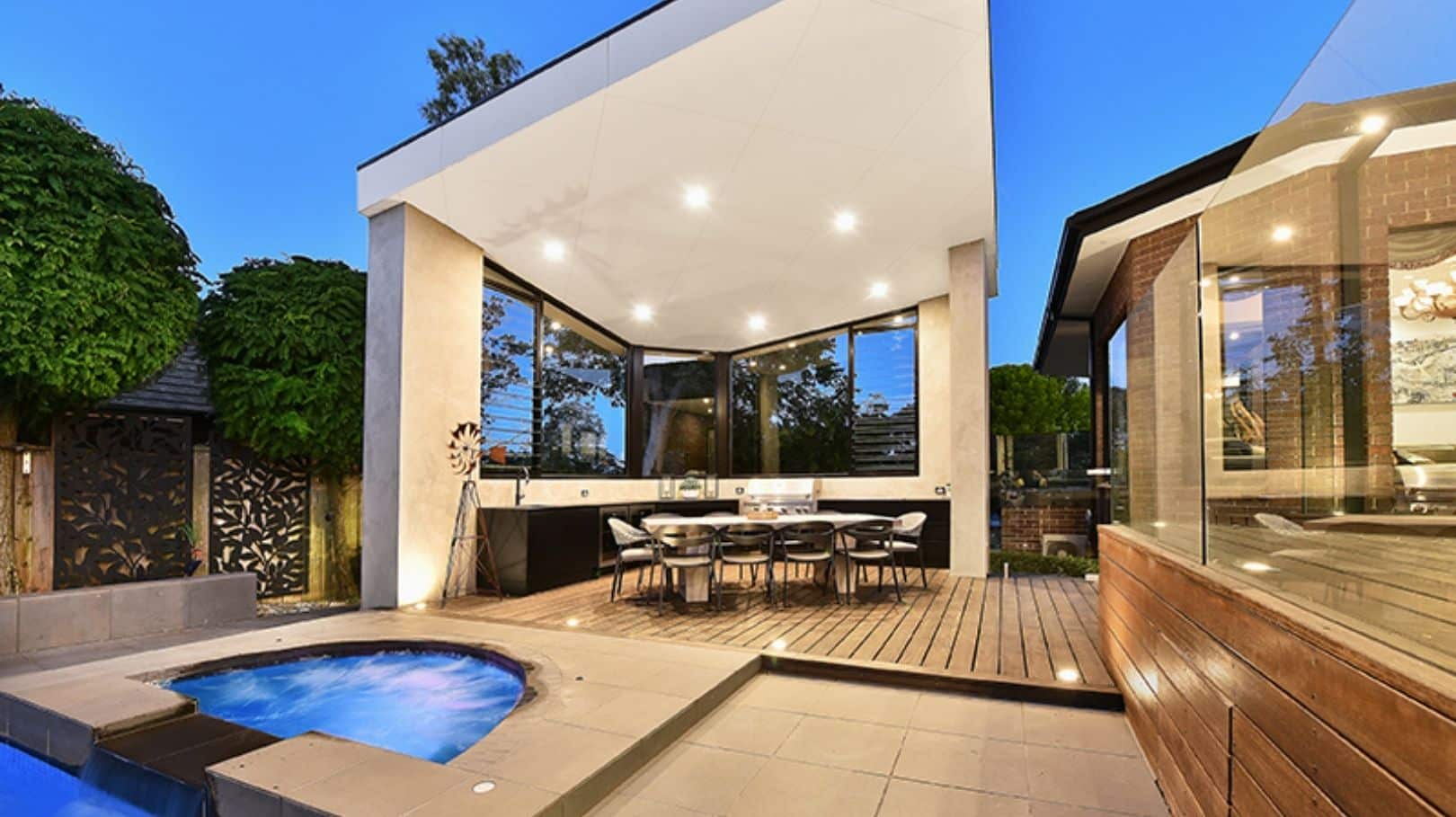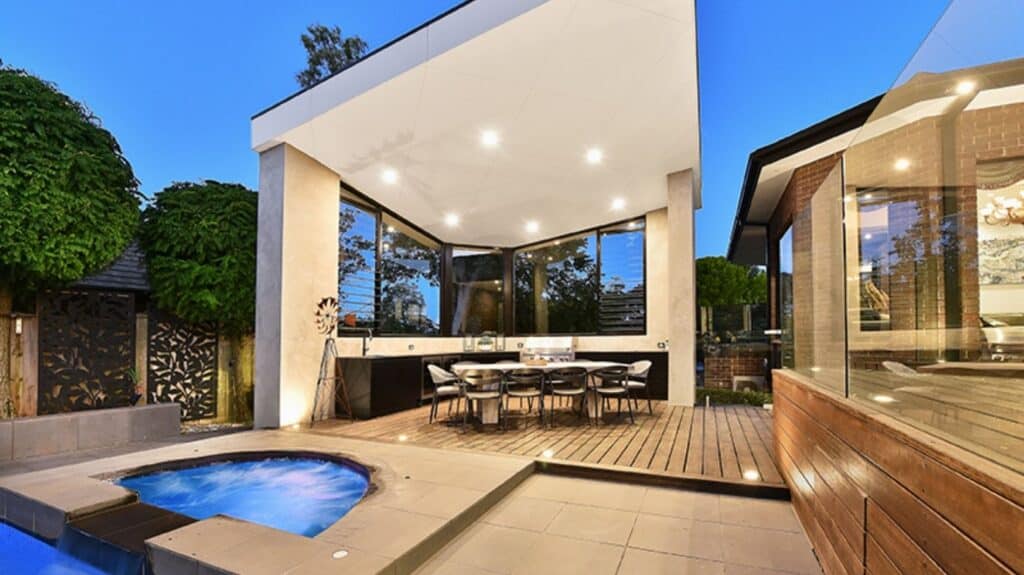 Install a diverse range of barbecues
If you are committed to creating the ultimate outdoor dining experience, consider investing in a range of barbecues. Having the option to cook on charcoal, over a grill or in a smoker allows you to constantly mix up your cuisine to keep your dinner parties interesting!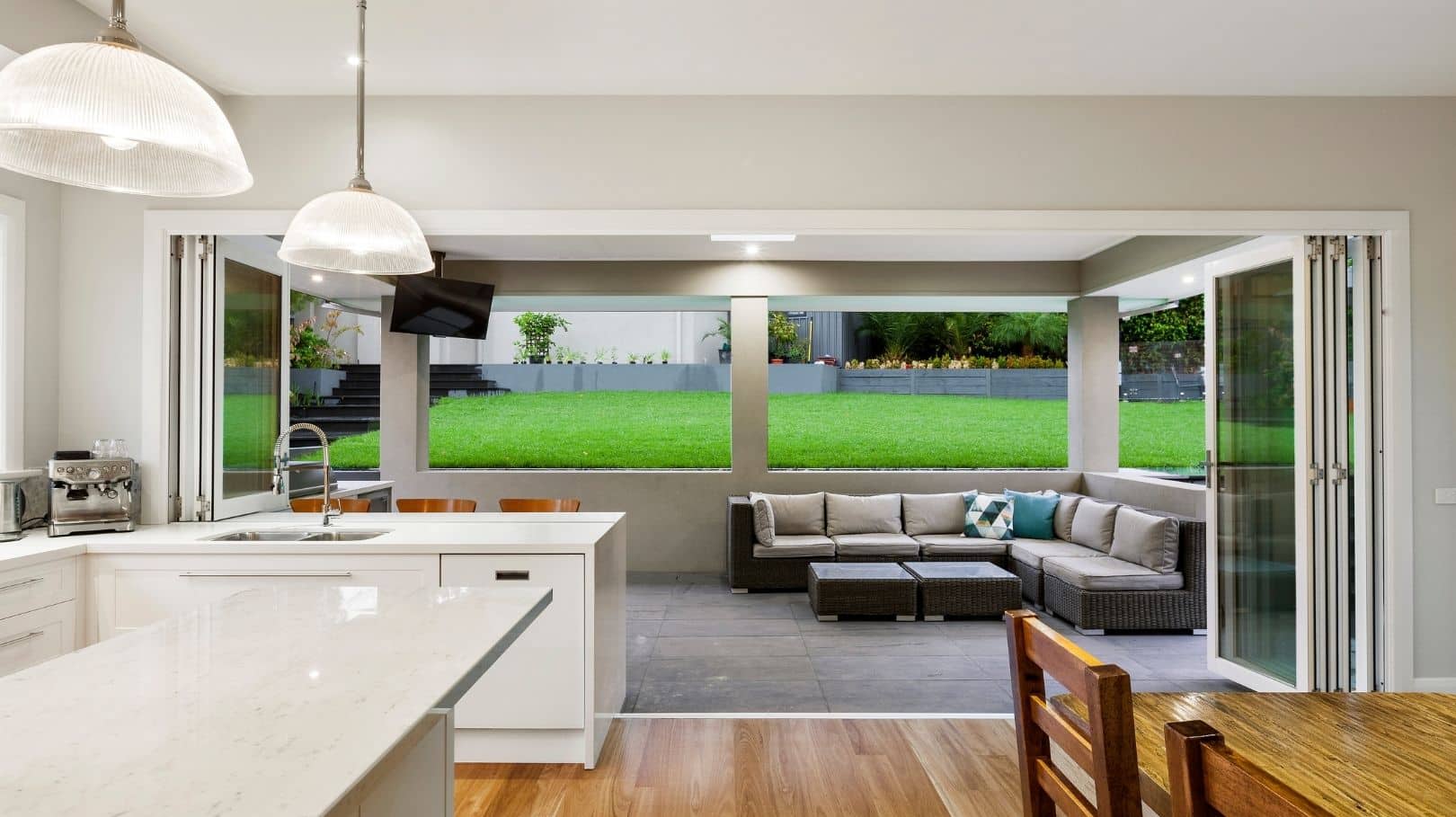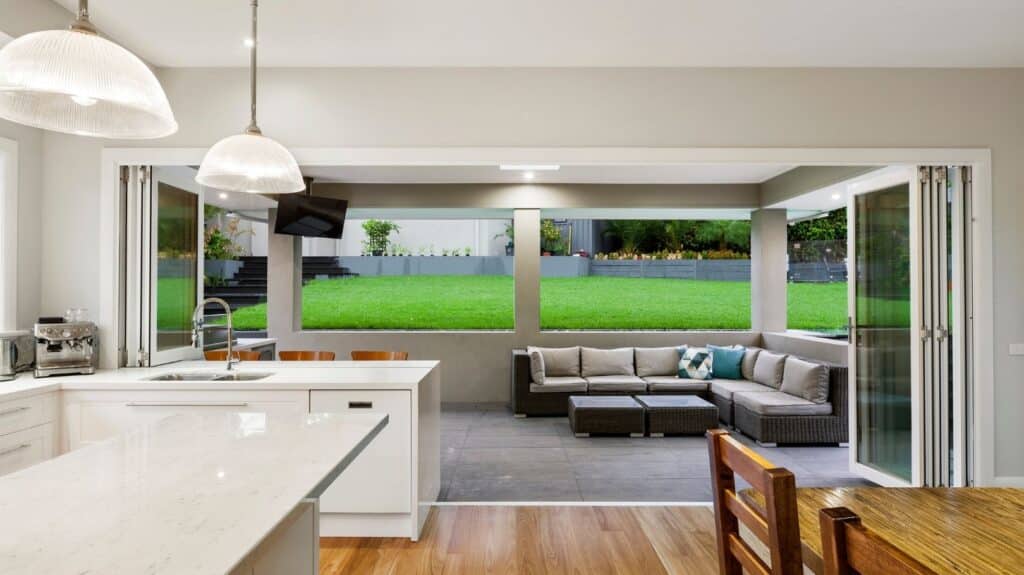 Mixer taps
Running in and out of the house to rinse and clean your cookware can be frustrating when you are entertaining. Installing hot and cold water taps in your outdoor kitchen means less hassle for you and more time to spend with your guests.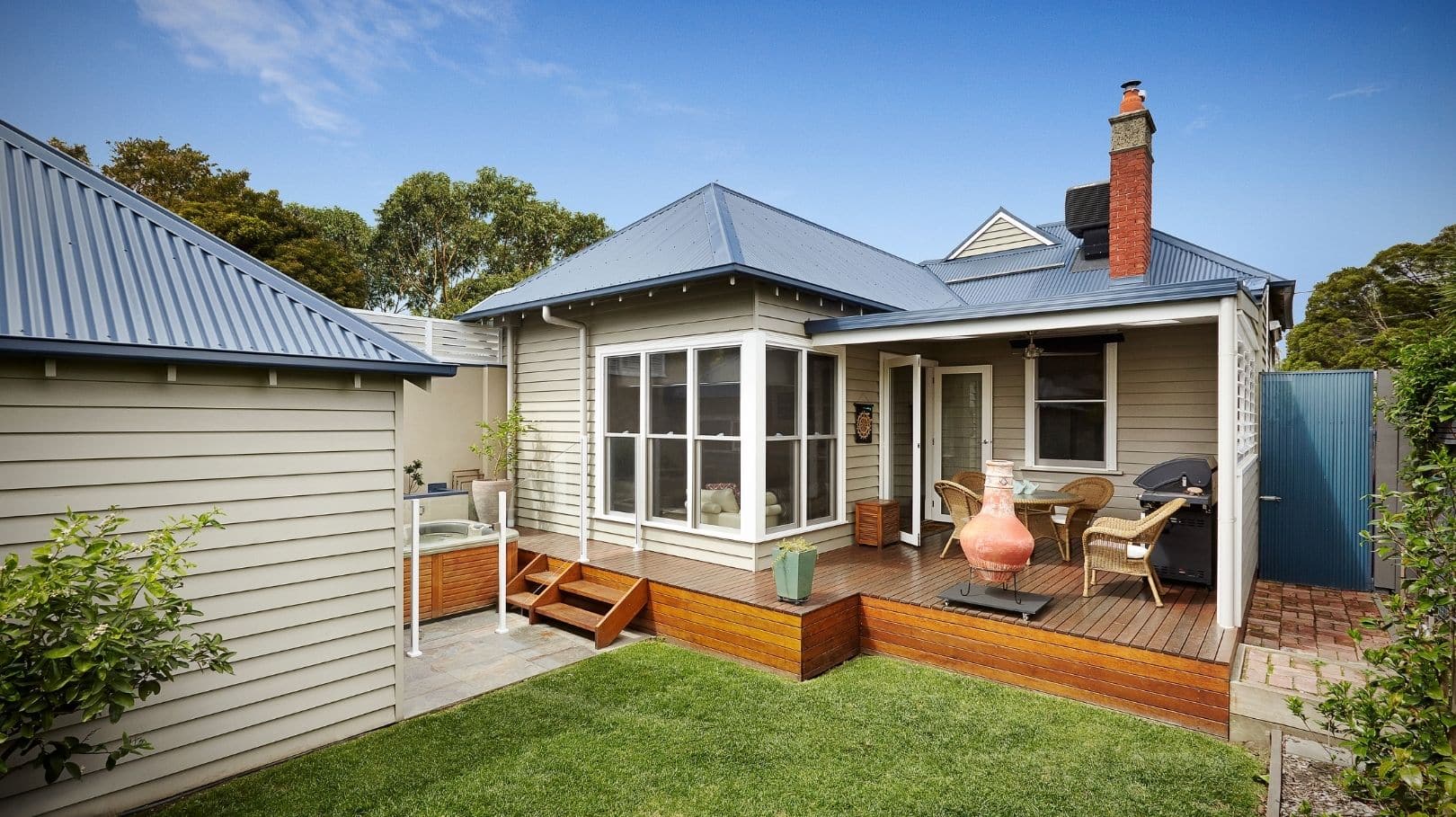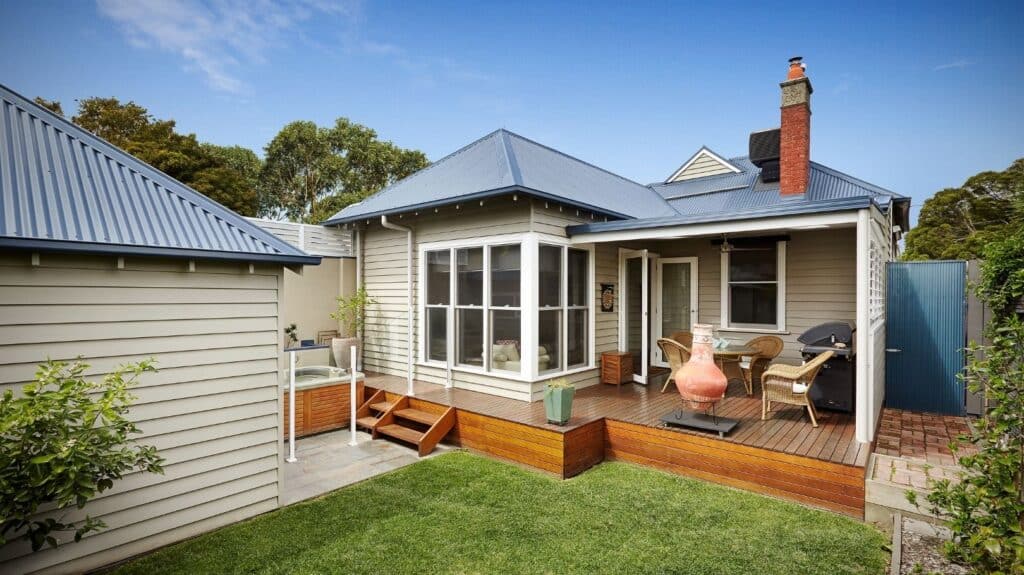 Heating and cooling amenities
If you prefer to enjoy your outdoor space all year long, temperature control facilities are a must. Ventilation solutions such as large shutters, outdoor blinds or ceiling fans will help keep you cool in the summer, while wall-mounted or free-standing heaters will warm you up in the winter.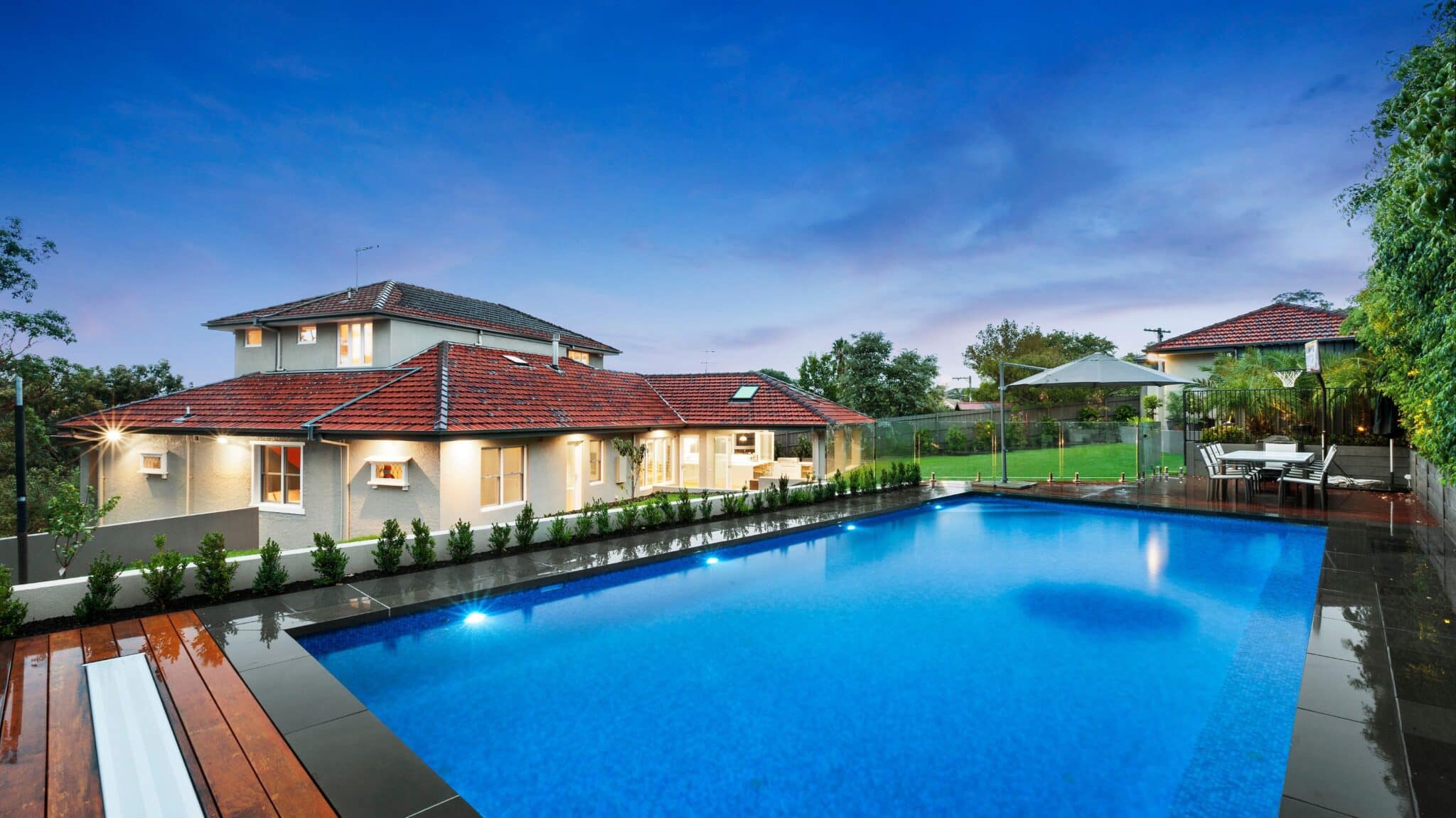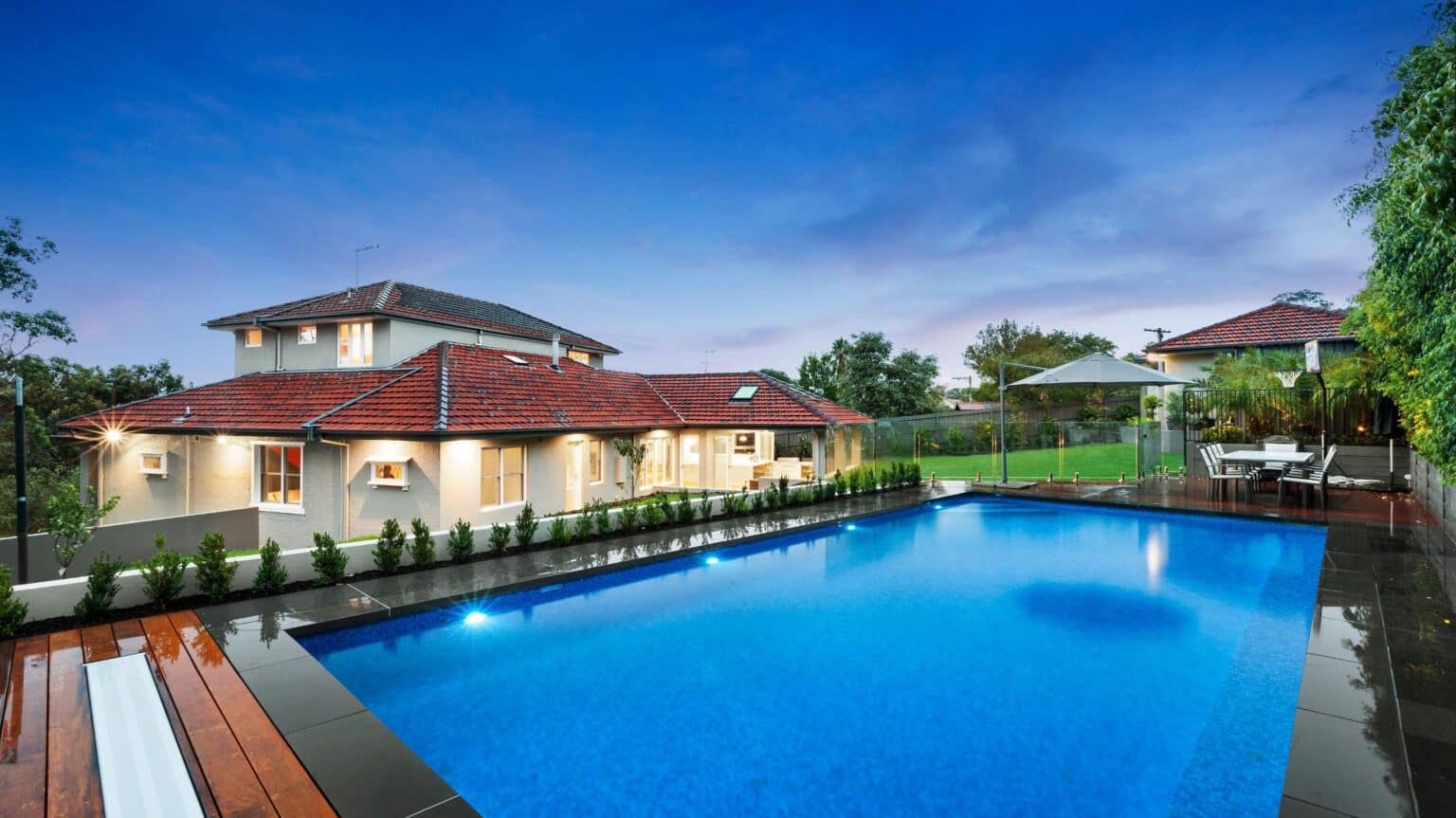 Natural gardens
Welcoming the natural environment into our homes is one of the most popular garden trends in 2022. Expect to see increased use of 'living' walls and a reduction in chemical-based gardening.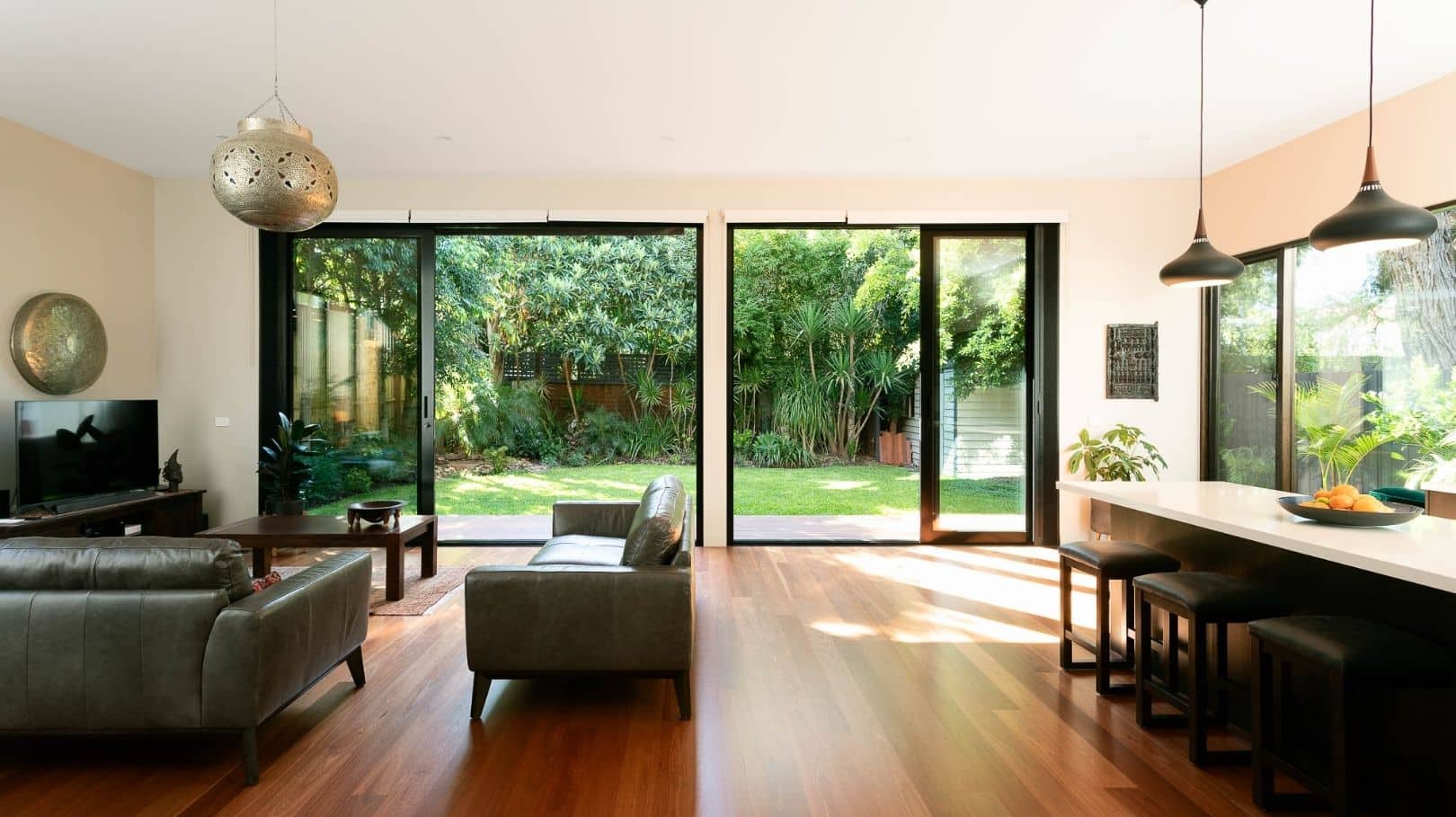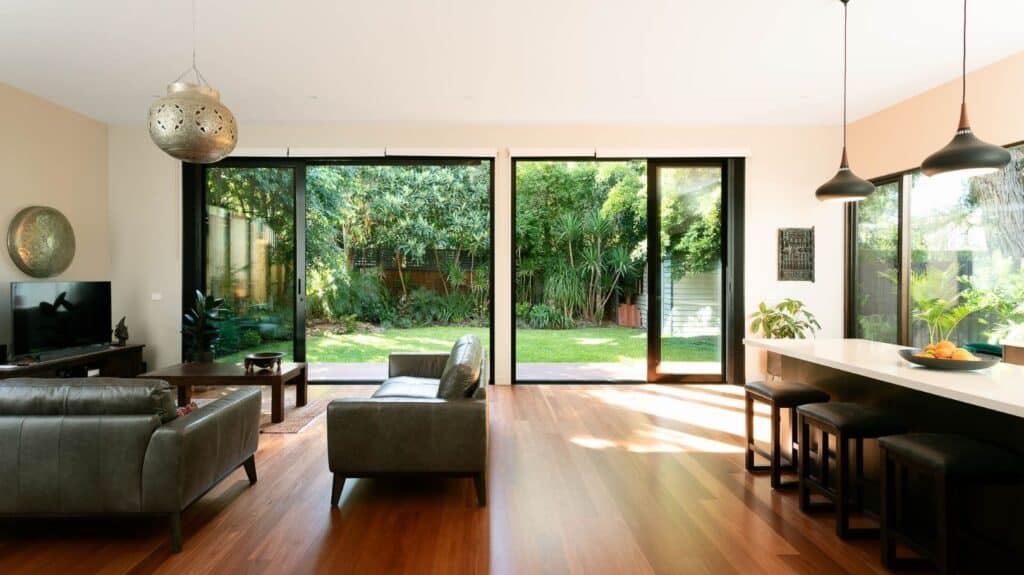 Untamed landscaping
2022 sees us transition from perfectly manicured hedges and neat lawns to more rustic landscaping with minimal maintenance. Instead, many homeowners will choose native wildflowers and grow indigenous fruit and vegetables to reconnect with their local environment.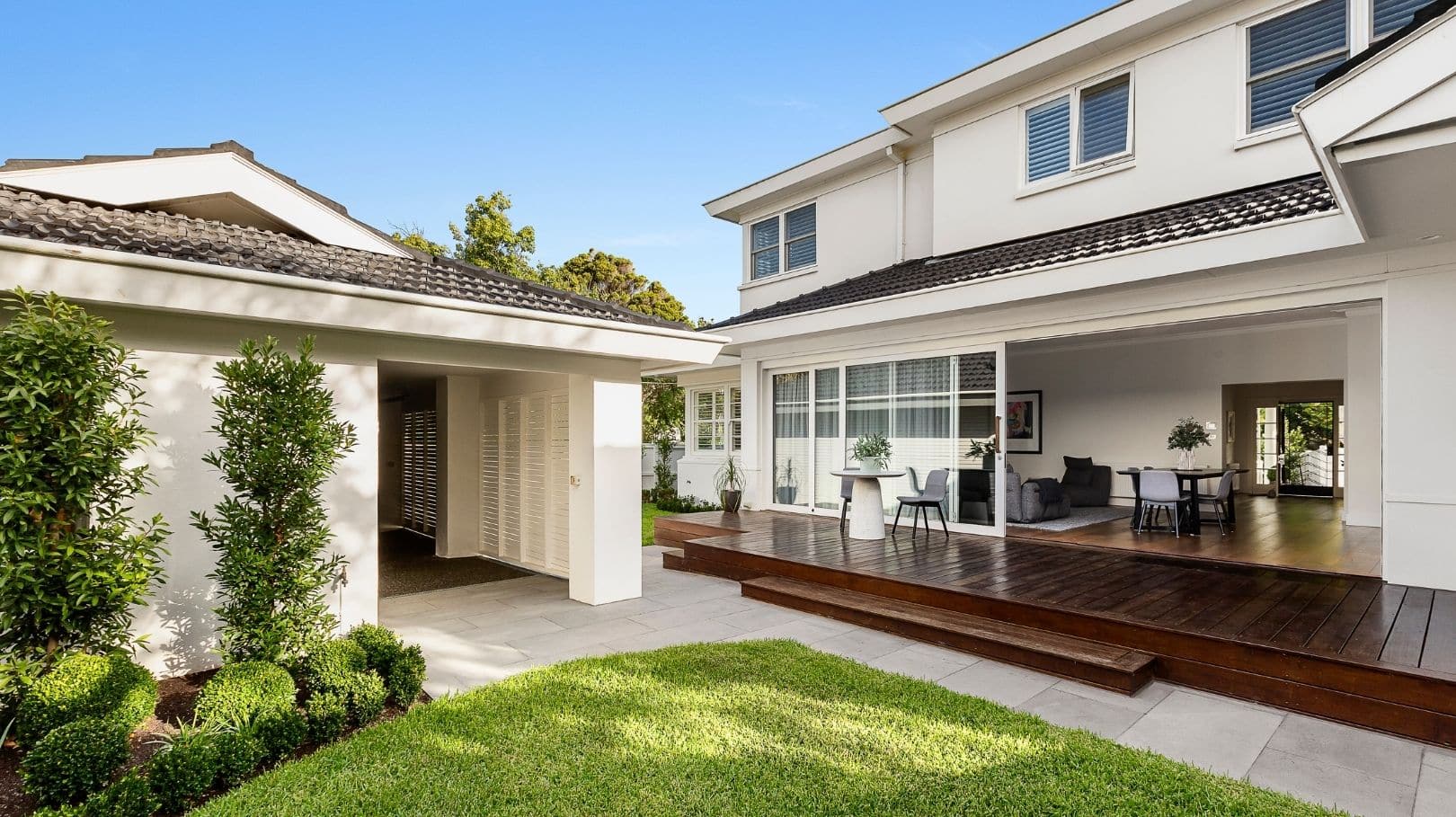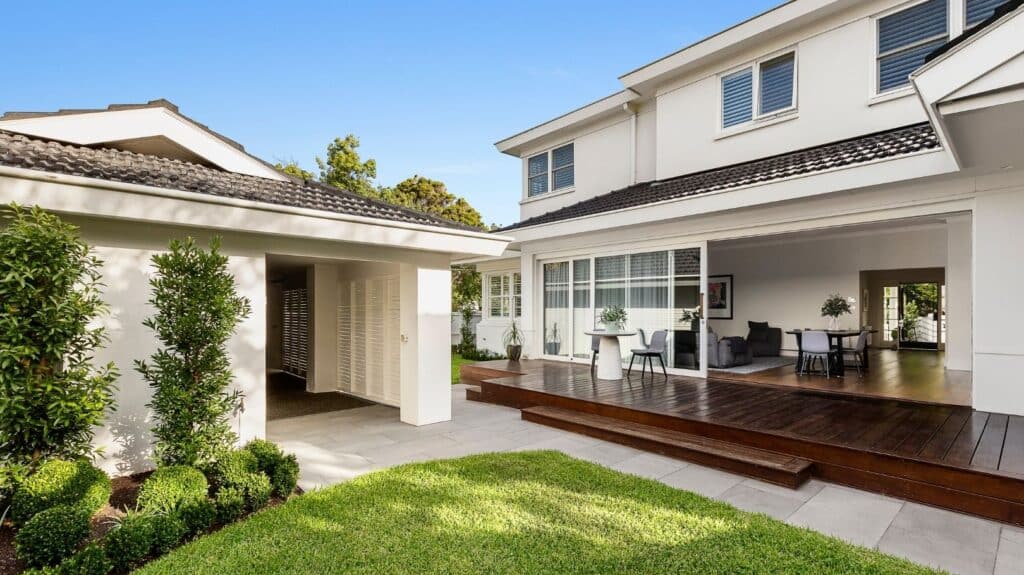 Outdoor plants
Whether it's trees, shrubs or simple succulents, outdoor plants are making a comeback. This year, investing in plants to accommodate a changing climate will be popular, from 'firescaping' your garden with drought-tolerant plants to placing water-loving plants in flood-prone areas.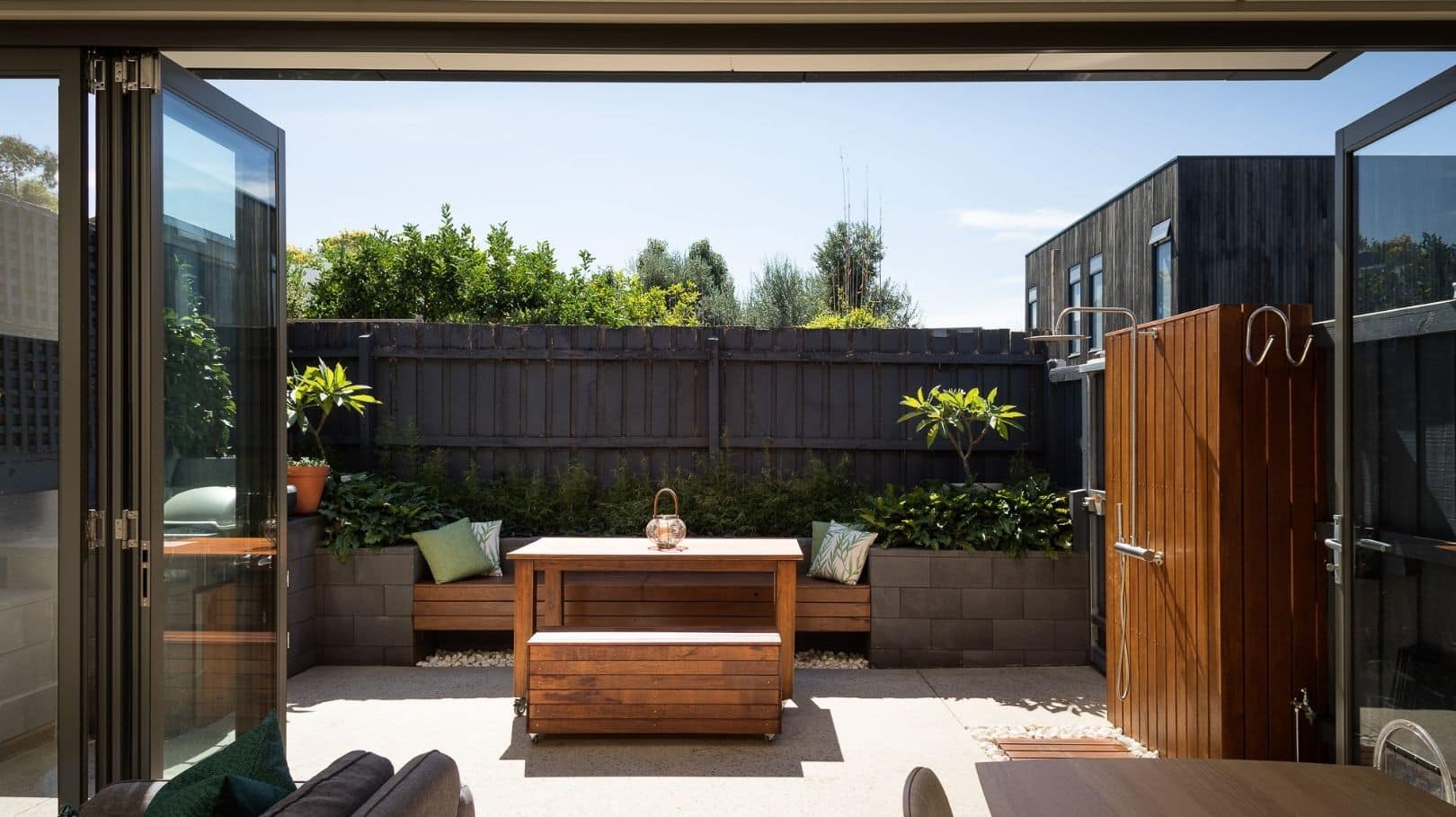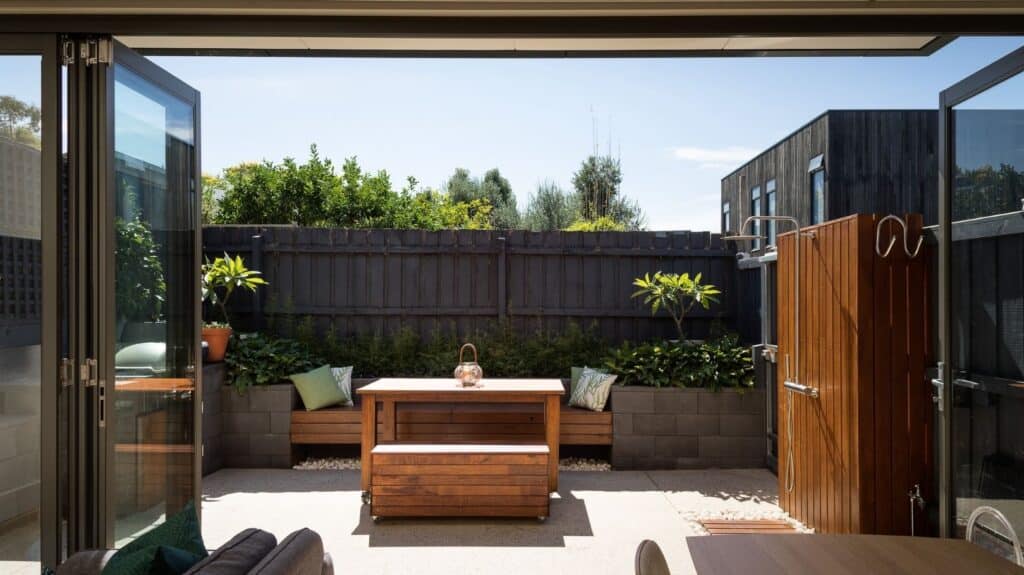 Cultivating our ecosystem
Part of reconnecting with nature is not only what is around us but what we put into our bodies. Growing our own herbs, fruit and vegetables boosts our intake of fresh and organic foods, which has fantastic benefits for our mind and body. One of the most trendy backyard vegetable garden ideas for 2022 is creating a permaculture garden that combines wildlife gardening with edible landscaping for a low maintenance, self-sufficient ecosystem.
Space for the whole family
Encouraging our children to step away from their screens has never been more challenging, but creating a fun outdoor space could be the answer. By building a kids outdoor play area complete with a mini obstacle course, getting them involved in growing their own fruit and veggies or designing a cool 'teen retreat', you can create an outdoor space to keep the entire family happy.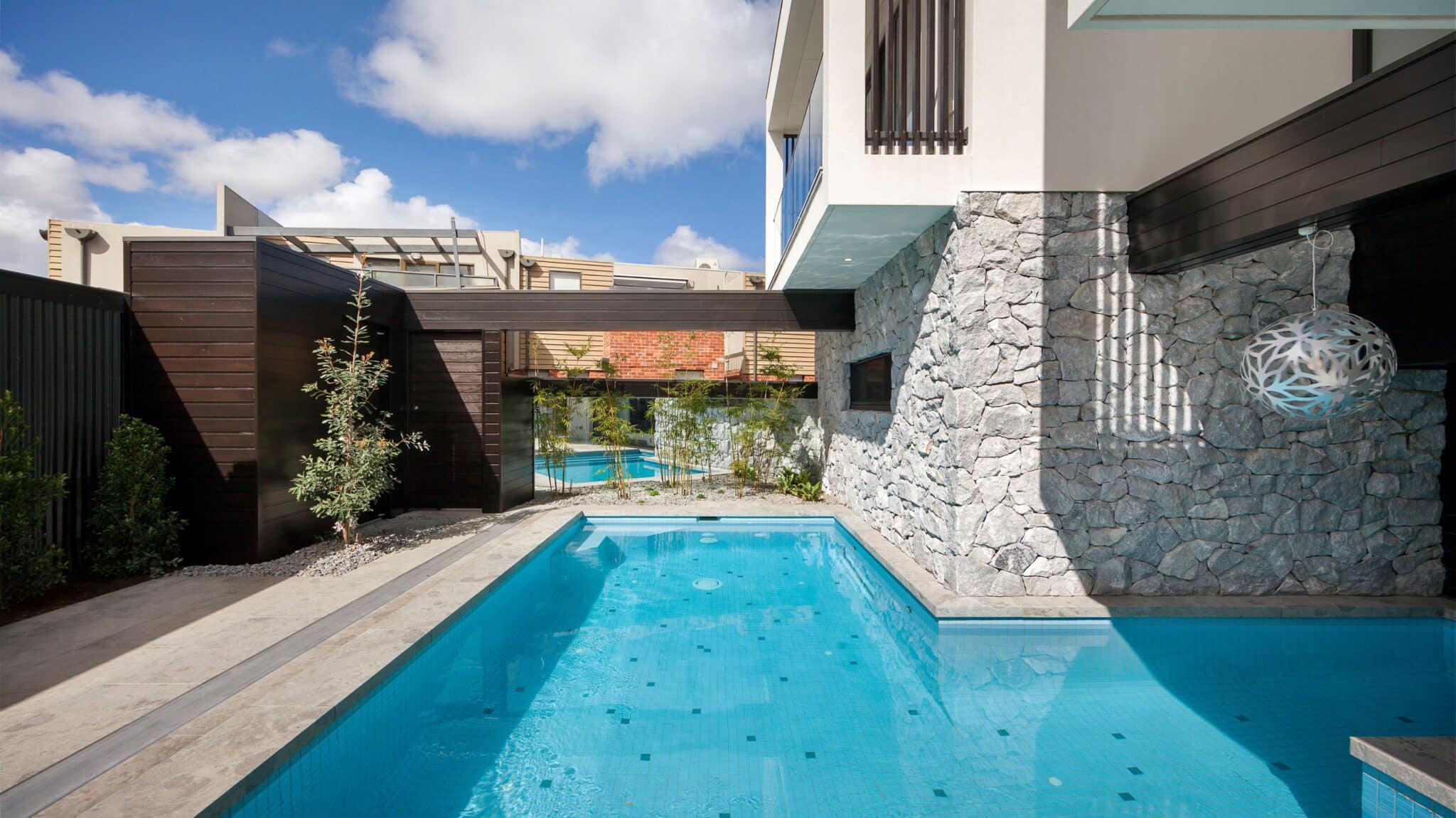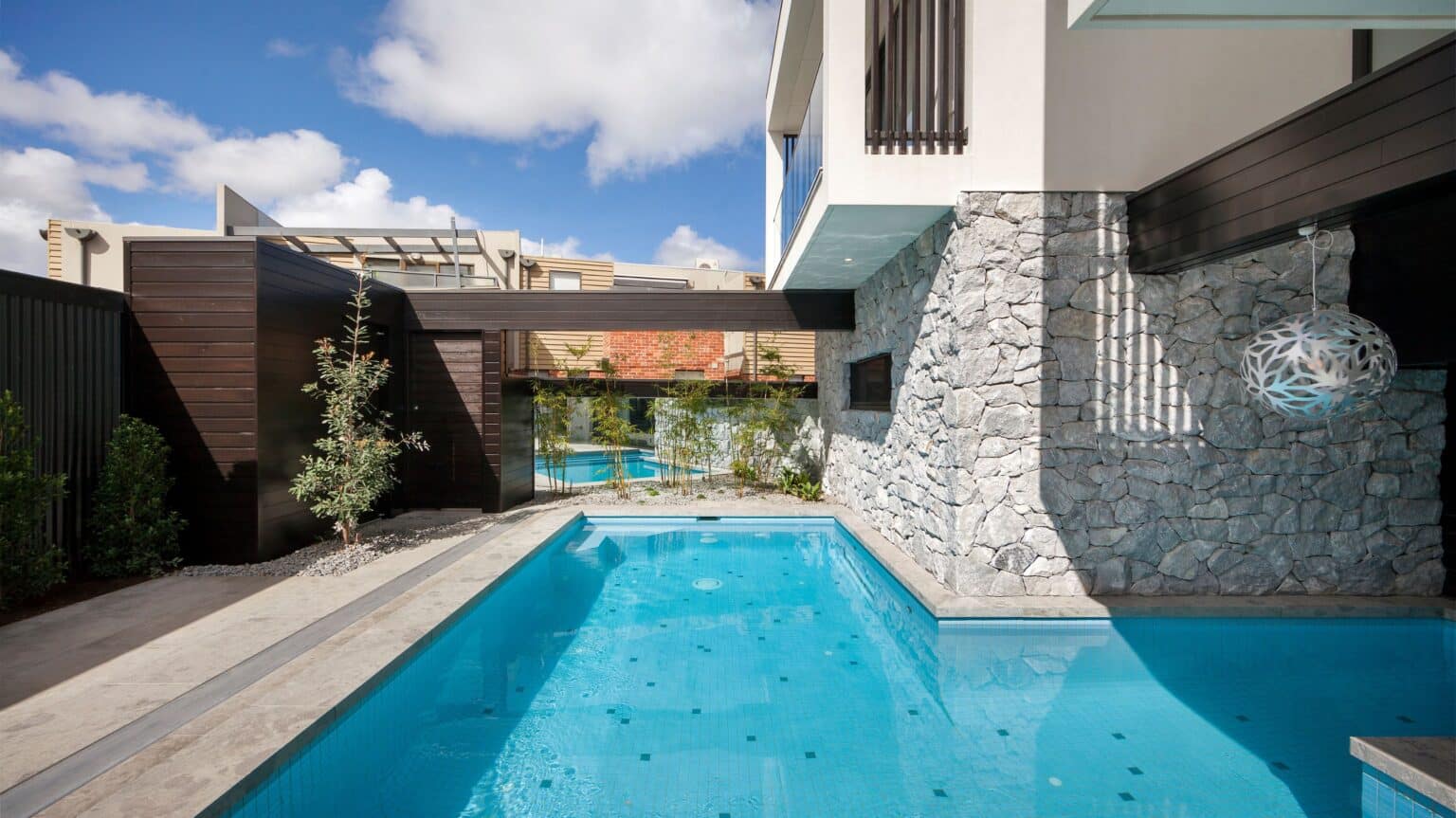 Home renovations and outdoor areas with a difference
If you are contemplating a home renovation in 2022 and are considering ways to maximise your outdoor living space, speak with our team of award winning home builders at Spacemaker Home Extensions. We are custom home builders with over 50 years of experience in house renovations and extensions, creating both indoor and outdoor spaces our clients love.
Our professional team can help you to create a custom designed all-weather indoor/outdoor living space the entire family can enjoy all year long. Contact our team today for a free consultation and find out how we can help transform your house into your dream home.