Demolishing parts, to incorporate a modern & creative touch
This project is a perfect example of what happens when care is taken to preserve a home's original character, while giving it a modern touch. Spacemaker took this mission to heart when it converted this single-fronted semi-detached Edwardian home into something special.
BUILD TYPE Demolition, extension and restoration
BUILD TIME 38 weeks
ORIGINAL SIZE OF HOME 100sqm
NEW SIZE OF HOME 150sqm
AWARD ENTRANT 2010 HIA Renovation/Addition Project Up to $300,000
AWARD ENTRANT 2010 Master Builders Best Renovation/Addition $150,000 – $300,000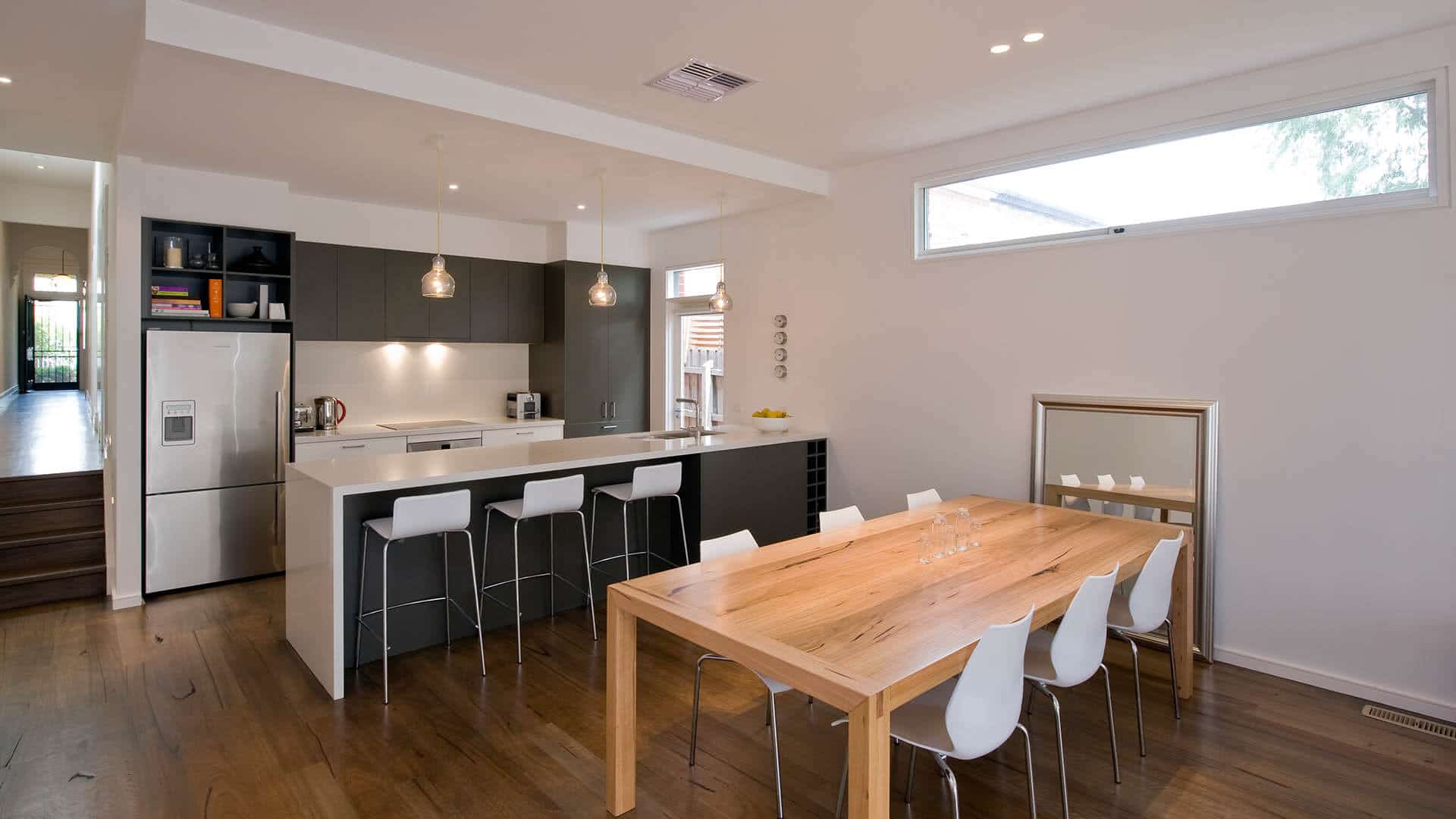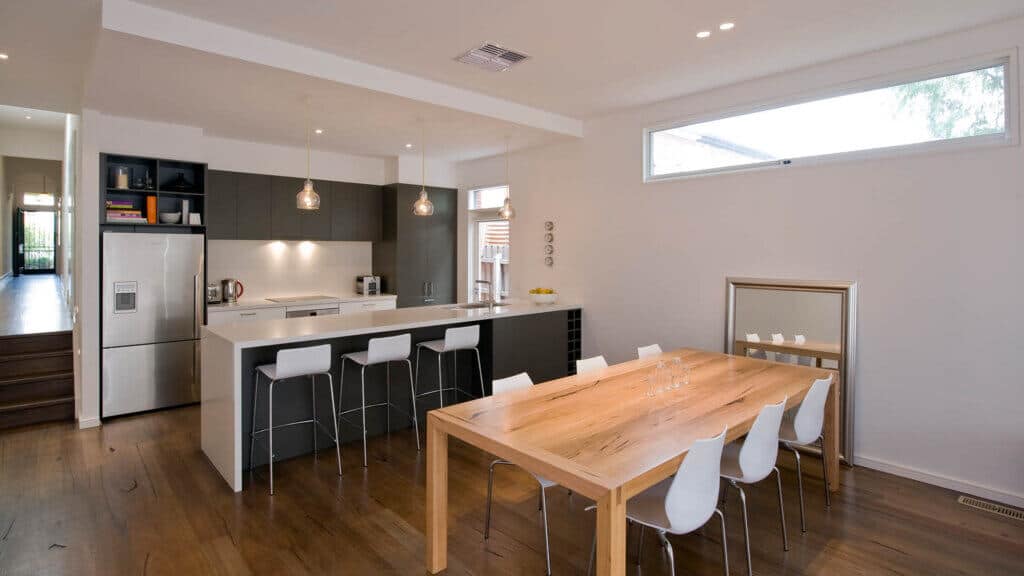 Spacemaker was asked to bring a minimalist contemporary feel to the house without losing the original period features. More space and light were also top priorities. In this build, the back of the house was demolished to free up opportunities for creative design and construction ideas.
STYLE CONTRAST
One of the highlights of the project is the new contemporary kitchen and living area at the back of the house. With clean lines and high ceilings, this area provides a great contrast to the rest of the house with its traditional fireplaces, ceiling roses and doors.
LIGHT-FILLED
Welcoming light into the new home was a key part of Spacemaker's design. This has been done through the use of skylights, highlight windows and making the most of the north-facing aspect.