Combining the existing charm with modernity
A parents' retreat with an outdoor element and a private workspace were our clients' top priorities for this project, along with a new kitchen, dining and living area that would create a communal hub. The aim was to flood the home with natural light and, importantly, create a connection with the landscape.
BUILD TYPE Renovation and first floor extension
BUILD TIME 38 weeks
ORIGINAL SIZE 189 sqm
NEW SIZE 262sqm
AWARD ENTRANT 2020 HIA Renovation/Addition Project $600,001 – $800,000
AWARD ENTRANT 2020 Master Builders Best Renovation/Addition $500,000 – $750,000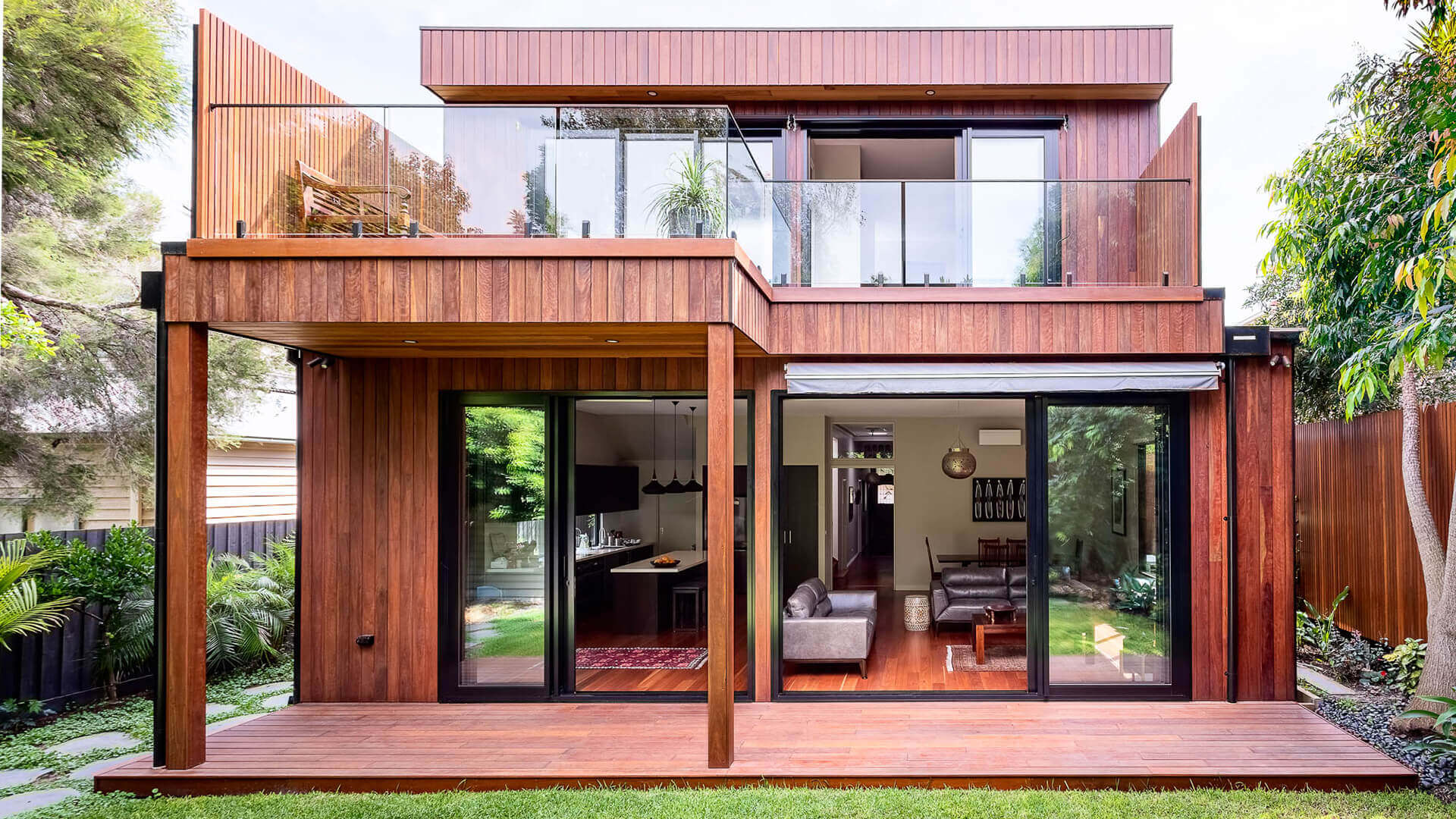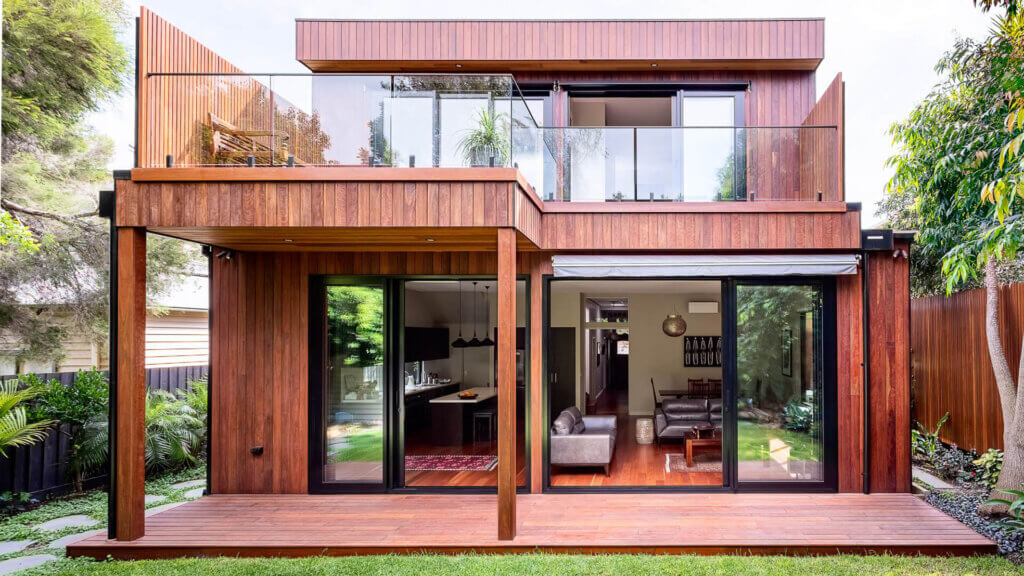 Spacemaker created a design with a classic yet contemporary feel, maintaining the charm of the existing 100 year old home and harmonising it with the modernist elements of the new build.
FAMILY
With a young family, retaining the backyard space was essential, and this project largely revolved around the family's desire to connect with the outdoors.
The extensive use of timber, accentuated by large glazed areas and the stunning landscaped backyard gives the home the feel of a resort, while providing the family with everything they need now and into the future.
SUSTAINABILITY
The owners felt an obligation to create a sustainable house and to minimise their footprint. This ethos formed the basis for many of their design considerations, decisions and selections, with materials, fixtures and fittings carefully sourced to lessen their environmental impact.