Albert Park Demolition & Renovation
Letting in natural light for this major demolition and renovation
This tiny 19th century weatherboard cottage, one of 20 identical ones on the street, was given a dramatic makeover from the ground up for a more versatile and liveable space. Only the front two rooms remained, with Spacemaker completely demolishing the rest of the structure to create a two-storey bright, modern home that ticks all the boxes for our clients.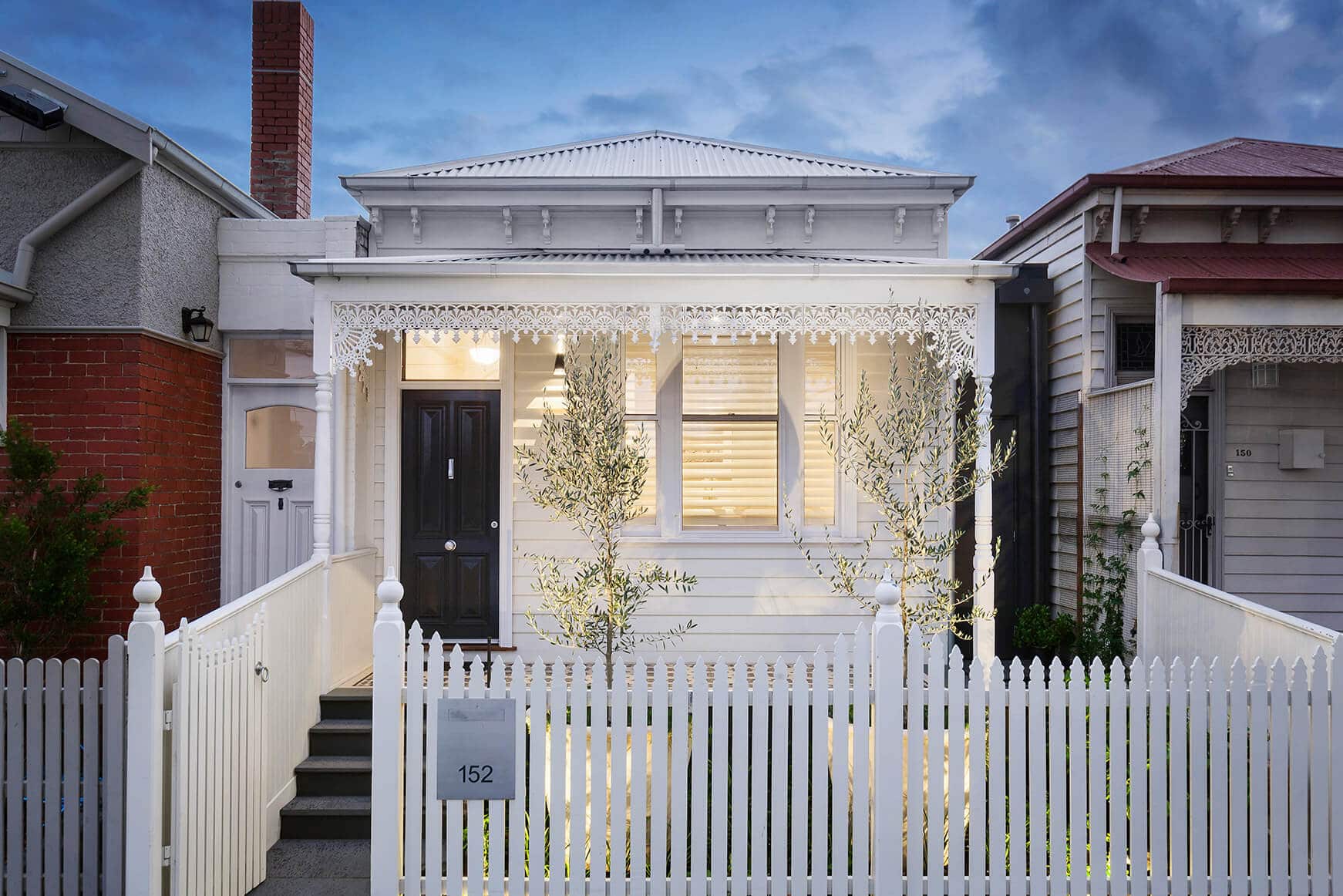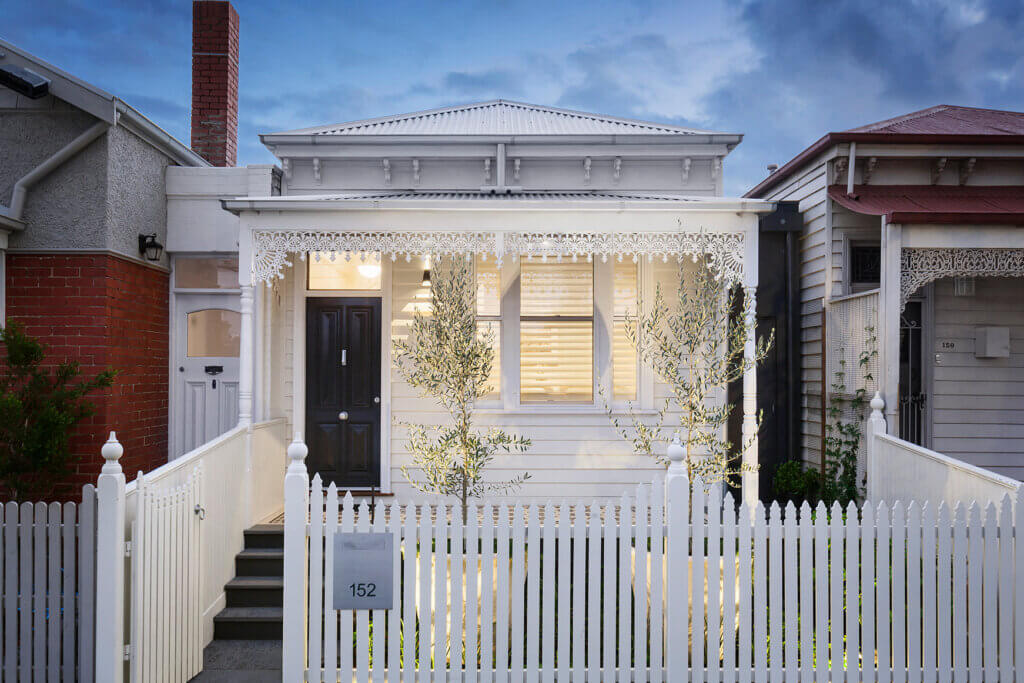 BUILD TYPE Major demolition, renovation, extension
BUILD TIME 36 Weeks
ORIGINAL SIZE OF HOME 98sqm
NEW SIZE OF HOME
GROUND FLOOR 115sqm
FIRST FLOOR 33sqm
TERRACE 16sqm
AWARD ENTRANT 2016 HIA Renovation/Addition $500,001 – $700,000
AWARD ENTRANT 2016 Master Builders Best Renovation/Addition $500,000 – $750,000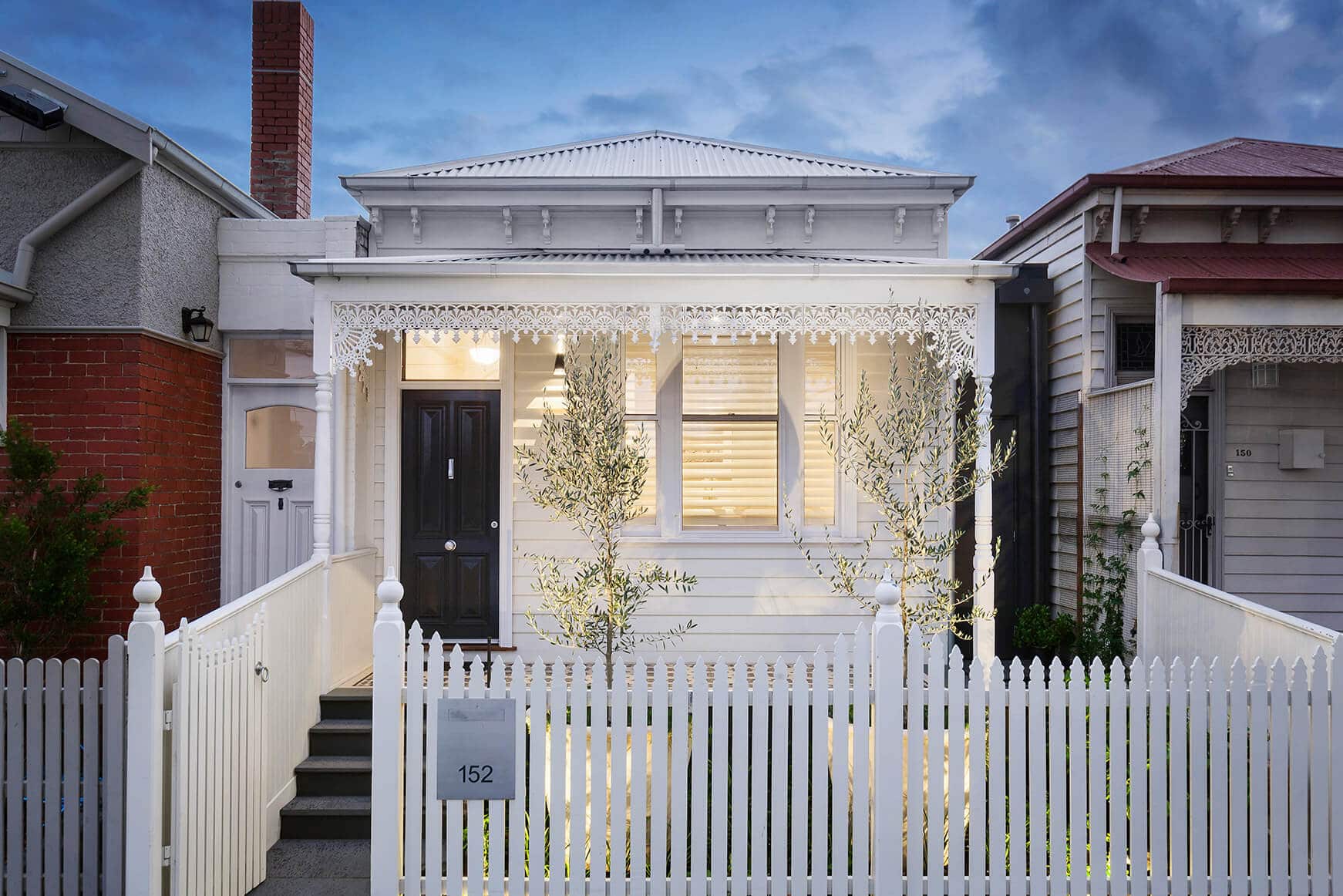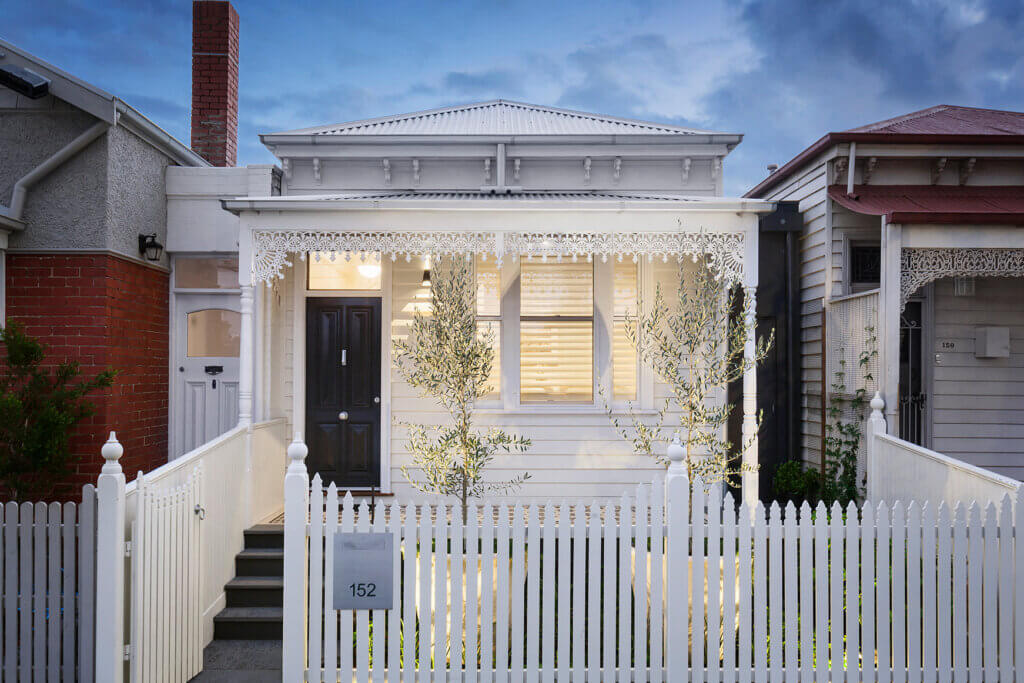 A sense of space and lots of natural light were major objectives for our clients, along with three bedrooms, a hide-away study, plenty of storage and integrated indoor/outdoor areas. Achieving all this on such a challenging site required creative, flexible design and construction solutions.
DOWNSIZERS
As repeat Spacemaker clients, this couple had a clear vision of what they wanted when they decided to downsize from their large suburban family home.They were looking forward to enjoying a more relaxed, inner-city style life, so dedicated storage for bikes was a priority. Their new home was designed for their own needs, but required flexibility for adult children and guests to visit and stay comfortably.
HIGHLIGHTS
How do you achieve abundant natural light and ventilation in a tiny, 130-year-old home on a block less than 6m wide with attached dwellings on each side? In this case, a central light court was the answer. The court floods the centre of the house with light, so that every major room has access to natural light and a garden aspect.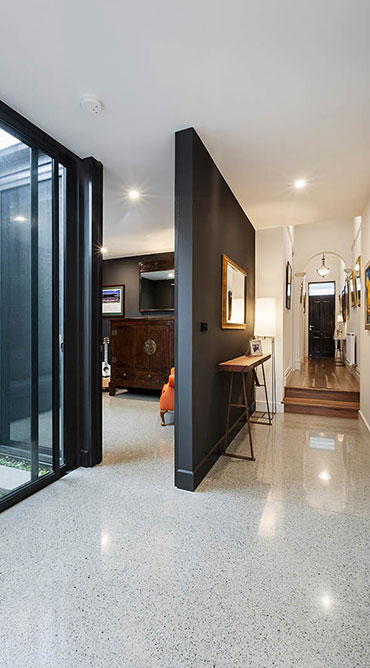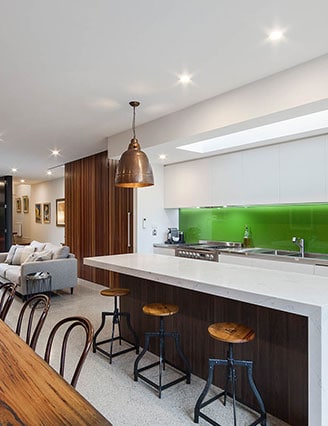 As far as our experience with Spacemaker goes, ABSOLUTELY no negatives to report. This renovation was our third build with Spacemaker. Clearly we're happy :-)