Choose the best materials for each room from our many flooring ideas
Every room in your home has a unique purpose, and it's a good idea for the choice of flooring to match the use of each room. A floor covering that works effectively in one room may be completely unsuitable in another! If you're looking for home flooring ideas before you start your custom house renovation and extension, you've come to the right place. Browse through our helpful guide to find out more about different types of flooring and which of these are best suited to each room in the house.
Popular materials used as floor coverings
There's such an impressive and diverse range of flooring options available these days that it can leave you feeling a little unsure about where and how to start looking for the right one. Below are the most popular floor coverings currently in demand and on trend for Australian homes.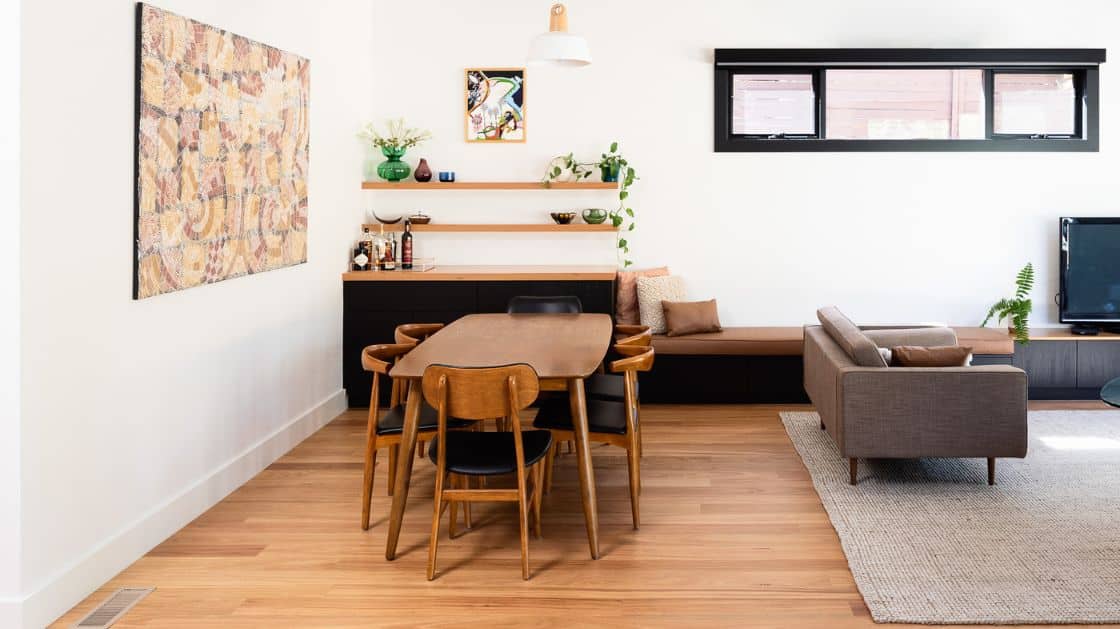 Tile flooring solutions
There's simply no denying it—tiles look amazing! They are the easiest type of floor to install and maintain at home. Consider buying a few extra tiles to keep on hand if a tile cracks, chips or breaks. That way you can easily replace it with a matching tile—so straightforward and easy. 
Porcelain and ceramic are among the most popular tile choices. Other attractive and long-lasting tiling options for your home include granite, marble, terracotta, glass and quarry tiles. Make your tiled floors stand out from the rest with contrasting grout.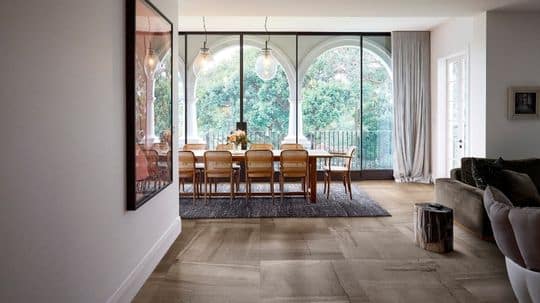 Ceramic
Ceramic tiles are versatile, with a variety of charming patterns and textured finishes. They are much easier to cut and install than porcelain tiles. Get creative with mosaics, patterned shower floors or even a kitchen backsplash—ceramic tiles can be used just about anywhere in your home!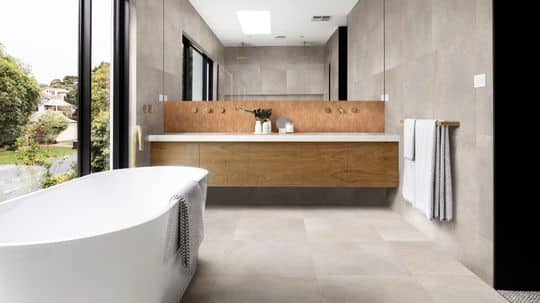 Porcelain
Porcelain tiles have a sophisticated appearance and a higher price range to match. A skilled professional is required to cut and install them correctly. As porcelain tiles absorb less than 1% of water, they are excellent for indoor and outdoor use. From the bathrooms to the patio, these tiles will make a great addition to any home.
Timber flooring options
Timber floor coverings have the ability to instantly inject warmth and a sense of comfort into your home. They are highly durable and perform well in areas with heavy foot traffic. Some of the leading timber flooring ideas and options to consider include hardwood, engineered timber, parquetry and laminate.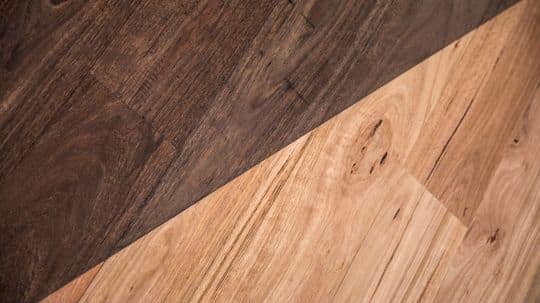 Hardwood Timber
Solid wood floors have been around since the 17th century. Hardwood timber sports a timeless, classic look available in a palette of natural colours. Tasmanian oak, spotted gum, jarrah and blackbutt are popular choices for Melbourne homes. They are stylish and offer exceptional performance in areas of high foot traffic. While hardwood timber floors can be costly to install and repair, their durability and distinctive appearance make them worth every dollar.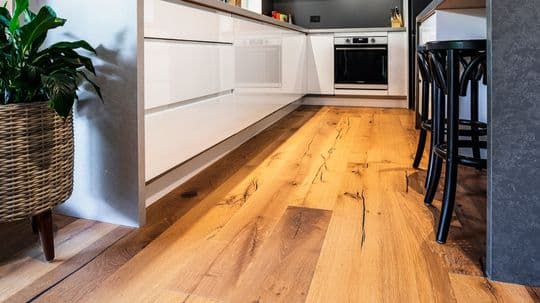 Engineered Timber
Engineered timber floors, made from a thin layer of hardwood covering a high-quality plywood core, performs just as reliably as hardwood timber flooring. Pre-finished engineered boards don't require sanding or refinishing, which can reduce costs. Because the visible part of the floor is made of hardwood, it will look and feel just like it, but the cost is lower than if it was made entirely from solid hardwood.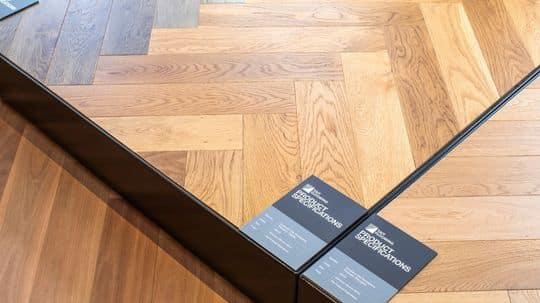 Parquetry Timber
These tile-shaped blocks are organised into neat and attractive mosaics with an overall look and feel of warmth, cosiness and comfort. The skill and craftsmanship involved in putting together the intricate patterns makes parquetry flooring more costly than many types of timber floors.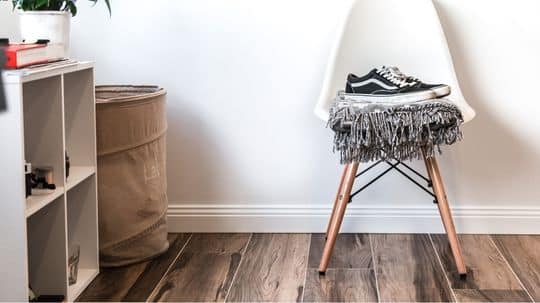 Laminate Flooring
Laminate is made of a thin layer of wood-patterned plastic over a vinyl board—a picture of timber instead of the real thing. This makes it much more affordable, as well as being durable, and easy to install and maintain. Laminate timber impressively mimics the same attractive detail and texture of timber floors in your home.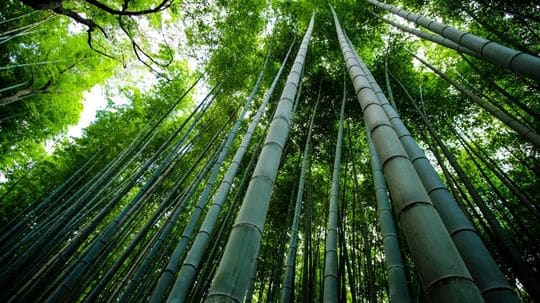 Bamboo flooring
Bamboo floor coverings strike an elegant balance between modern and rustic. As the name suggests, bamboo floors are made from bamboo grass which is renewable. Floors of bamboo are environmentally friendly, extremely hard wearing and straightforward to install. Because of their resistance to dust mites and mould, they are among the safest floor coverings for those with allergies and asthma.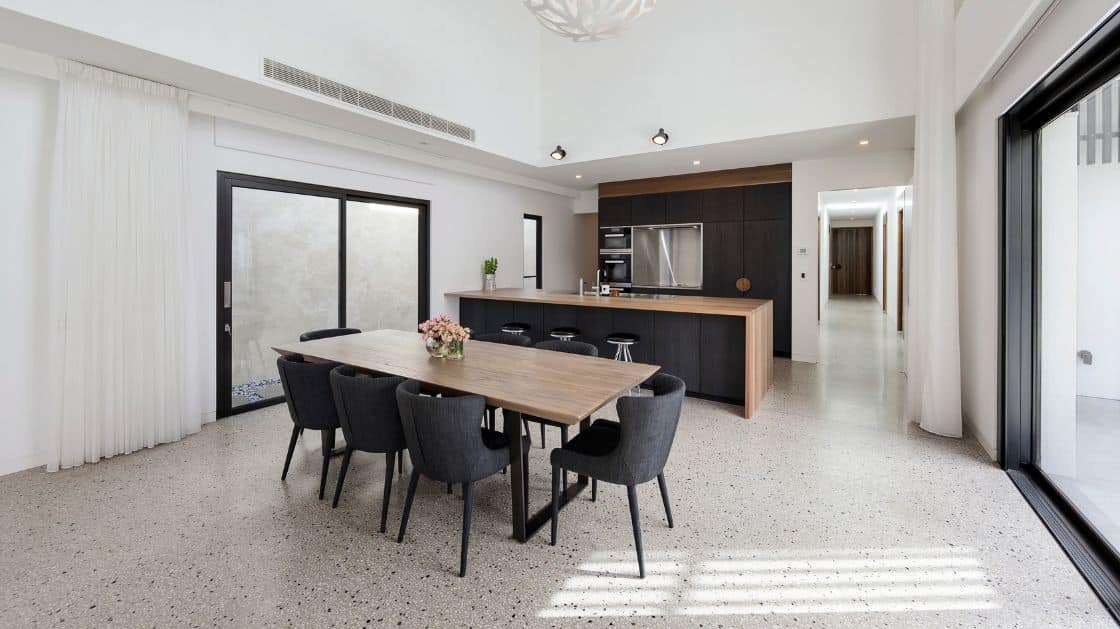 Alternative flooring options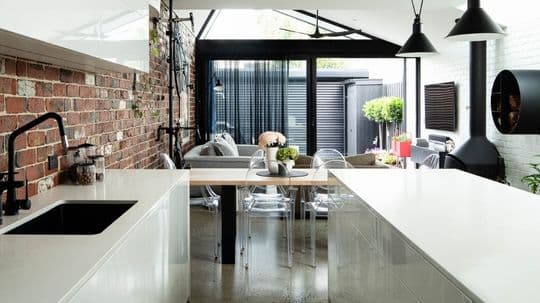 Polished concrete flooring
While polished concrete is expensive and has long been used for commercial properties and public spaces, it's now becoming a more popular option for Australian homes. It's arguably the most durable flooring option and has an elegant glossy finish. The best part? Concrete floors don't need waxing or coating to maintain their gleam! Polished concrete can be quite cold and not easy to warm up, making it more suitable for homes in warmer areas.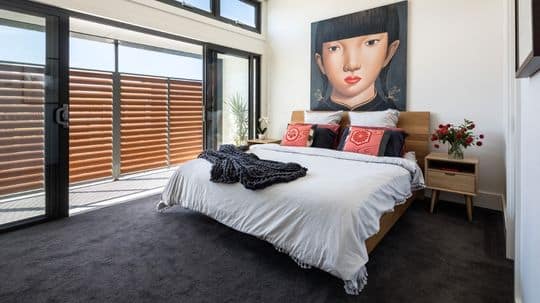 Carpet floor covering
Carpets feature in almost every home! They create a cosy feel, absorb sound and are great for insulation. This makes them a natural and popular choice for bedrooms, media rooms and family rooms. Carpets are extremely versatile, boasting a broad range of patterns, colours and finishes. They can be very luxurious, especially carpets and rugs made from natural wool or velvet pile which have a super-soft feel and elegant look. Go all out with full floor coverage or simply opt for a rug over your current floors—enjoying the benefits of carpet is that simple!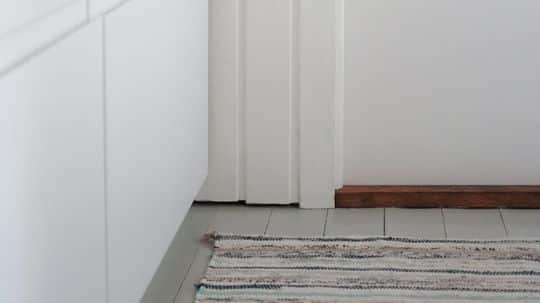 Painted floors
Inexpensive yet beautiful, painted floors are a designer's dream! Painting over hardwood, concrete or even tiles can help to lighten up your room, bring personality into your space or introduce a creative and fun floor detail. Painting the entire floor in a single colour creates interest and amplifies the colours of the furniture and decor in the room. The options are endless as your floors are a blank canvas, waiting for your artistic touch to transform them into something special.
Floor coverings ideally suited to each room
Identifying the most common flooring types and their qualities is an excellent start. Now let's explore which flooring is the most appropriate for each of the main rooms in a home.
Best flooring solution: Tiles or polished concrete flooring
Here's why: The kitchen and dining room floors are bound to get dirty with food and drink spills, crumbs and packaging waste. The floors in these spaces must be easy to clean, often multiple times a day if you have a bigger family, making tiles and polished concrete ideal. To maintain a spacious look, choose lighter shades.
Best flooring solution: Tiles
Here's why: The bathroom, toilet and laundry rooms all have wet areas. As any expert custom home builder will tell you, ceramic or porcelain tiles are the perfect waterproof solution because tiles are resilient and can withstand moisture and humidity very well. Some tiles have a slip-resistant finish which is handy for areas like the shower—they can minimise slipping and other wet area accidents.
Best flooring solution: Carpets
Here's why: The bedroom is a retreat where you can loosen up and unwind. Carpets are gentle to the touch, making them comfortable and cosy. Because they're better at insulation, carpets maintain a warm space to aid relaxation and sleep. Bedrooms get less foot traffic, so choosing a carpet with softer and paler fabric can work really well because it has less chance of getting dirty.
Best flooring solution: Timber 
Here's why: The living room is in constant use and has considerable foot traffic. It's also a place to sit back and relax, or entertain guests. Flooring for living rooms needs to be welcoming, while easily accommodating the room's usage requirements. Timber flooring has a timeless beauty that brings warmth and grace into the room, it's durable and it manages high traffic very well—making it the ideal choice for living areas.
Best flooring solution: Laminate
Here's why: An amazing but sometimes messy adventure is simply waiting to happen in the kids' room, every day. It's important to be well-prepared for these boisterous activities. Laminate floors have multiple layers with a protective wear sheet at the topmost level. It's wear-, scratch- and water-resistant, making it easy to quickly clean up spills and mess. That's why laminate makes the best flooring for kids' bedrooms. Consider adding a plush rug or carpet over part of the floor so the kids can enjoy the best of both worlds.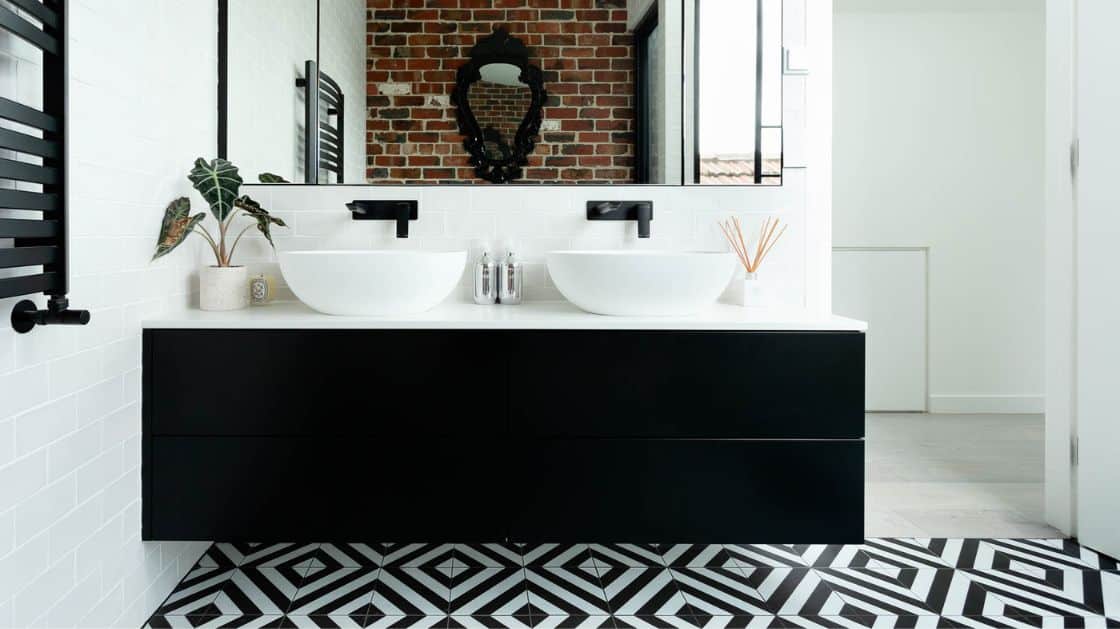 Renovation experts bring together your ideas to create a masterpiece
It's time to take the next step in selecting the perfect flooring for your home renovation project by speaking to a building expert. Discuss your needs, bounce around ideas, choose colour palettes and find the best solution for your family with our helpful and knowledgeable team. Spacemaker's renovations and extension projects in Melbourne are custom designed in-house by our skilled and experienced Design Consultants. Let us bring the visions you have for your home to life and call 03 8873 7800 to speak with a custom home design expert today.